The June house price statistics have come in from the REIV and they indicate a continuation of the modest increases we been experiencing in aggregated values.
Over the 30 day period, dwelling prices rose by 1.3 per cent which, as the REIV note, is the highest level since April 2011. In contrast, the unit index – although not dropping – has maintained stability and sits at its highest level since May 2012 (which, according to some indices, marked the bottom of the market.) As before, the biggest increase has been in the inner suburbs, with the middle and outer rings unchanged.
Whilst the news is positive for vendors, it's important to counter it with other data which evidences weaker underlying trends that prove we have some way to go before we can hail a true market recovery.
Turnover is an important figure in real estate – more important than median price rises. A strong turnover of sales keeps the industry – along with all its retail offshoots – ticking along. Without a good supply of buyers and sellers transacting on property, the market becomes somewhat stagnated and the resulting consequences can be felt across the broader economy.
With this in mind, the overall number of sales recorded in Victoria – year to date – remains subdued. With 69,300 transactions we're tracking roughly at the same level as this time last year. And whilst it's not quite as dire as 2011/2012, during which annual turnover had fallen back to numbers not seen since the late 1990's, it's still some 15 per cent below the 5 year average.
As I mentioned last week whilst citing the final weekend first home buyers were able to access the $7000 grant for established property. Evidence now shows there's been an increase of 19 per cent in the number of grants issued over the month of May, a momentum which will most likely carry forward over the month of June after which they'll be some adjustment.
First home buyers can still obtain a grant of $10,000 for new property and all are able to apply for a 40 per cent stamp duty saving, however those that brought forward plans to purchase prior to the end of June, will no doubt reduce the number of first home buyers competing for established property has we head into July.
It should also be noted that households are continuing to pay down debt – with old mortgages clearing faster than new mortgages are being 'loaned.' Over the month of May, there was a reduction of 209 mortgages, bringing the annual net decrease to 2,180. Put simply, with less debt circulating in the system and transaction figures still low there is a limit to how high prices can sustainably go.
It's hard to correlate all the above data with 'on the ground' experience and our to date, 70+ per cent clearance figures.
For current property purchasers pitting their budgets against competing bidders who are also shopping for a reducing pool of 'existing' inner and middle ring quality stock, the atmosphere feels anything but subdued. As I've mentioned previously, some of this can be put down to the typical effects auction dominated terrains exhibit, in which buyers choose to pay a bit extra to beat the compounding psychological effects of openly transparent market competition.
However, the above data should hopefully balance any temptation to throw caution to the wind as it suggests there are limitations to the current rally.
The vacancy rate across Melbourne is 3.4 per cent – however median rents have remained stable at $295 per week.
For investors, it's important to purchase property in areas where rental demand remains tight and make sure those properties are worthy to compete against the existing homes being advertised.
A good rule of thumb is to check the current listings online; this will provide a good benchmark of current supply in the suburb and the comparative weekly prices. Vacancy rates are subject to change and to some extent affected by seasonal trends and local drivers – such as universities, new projects etc, therefore a 3.4 vacancy over a number of suburbs, may be a 2.4 per cent vacancy in the suburb in which you purchase.
Finally, Residex have released their May 2013 data showing a 1.24 per cent increase in house prices for the month and a 1.32 per cent increase year to date.
Catherine Cashmore
Weekend Clearance Rate Figures

Week Ending Sunday 7th July 2013

Clearance Rate:
71%
Total Auctions:
344 (36 unreported)
Sold:
243
Passed in:
101
At auction:
180
Vendor Bid:
56
Before auction:
62
Real bid:
45
After auction:
1
Total Private Sales:
507
Weekly Turnover:
750
Source: www.reiv.com.au
The NPB clearance rate is representative of the results evidenced in the 'quality' end of the marketplace. We take the results from a range of suburbs; however please note we are not 'suburb specific'. NPB Melbourne, negotiate on hundreds of properties for their clients each year throughout all areas of Melbourne and the Bellarine Peninsula. The properties we highlight are taken from a selection which we carefully analyse for quality assessment and revise daily.
NPB's clearance rate moving in line with REIV data – however it should be noted, the quality and quantity of 'good' listings are slowly reducing as we approach winter and it's expected this could increase competition.
Weekend Clearance Rate Figures

Week Ending Sunday 7th July 2013

NPB Clearance Rate:
84%
Total Auctions Reviewed:
38
Sold:
32
Passed in:
6
Under $600k:
9
1
$600k-$1m:
14
3
$1m+:
9
2
Why is the NPB Clearance Rate always higher than the REIV Clearance Rate?
The NPB clearance rate is a snapshot of 'investment grade' or 'cream of the crop' properties representing only those we recommend to clients. These are properties that hold the best potential for a long term capital growth and rental demand. Whilst the Real Estate Institute of Victoria include all properties scheduled for auction (as reported by their members) – including those that are poorly located and unlikely to attract demand even in a robust climate; our clearance rate is far more representative of the market that represents our client's best interests. It's an important part of how we assess the best negotiation strategy for your needs.
The full list of the 38 properties reviewed by NPB this weekend:
< $600k

Suburb
Type
Beds
Quote
Result
Footscray
Apartment
1
$250k+
SOLD $260,000
Brunswick West
Unit
2
$350-$380k
SOLD $390,000
Hawthorn
Apartment
2
$370-400k
SOLD $437,000
Alphington
Apartment
2
$400-440k
PASSED IN
Sunshine
House
3
$400-470k
SOLD $454,000
Alphington
Apartment
2
$420-460k+
SOLD $460,000
Thornbury
Townhouse
2
$500-550k
SOLD $550,000
North Melbourne
Apartment
1
$440-480k
SOLD $567,000
St Kilda East
Apartment
2
$550-600k
SOLD $570,000
Reservoir
House
3
$520k+
SOLD $599,000
Sold
9
Passed In
1
NPB Clearance Rate 90%
Total
10
$600k – $1m

Suburb
Type
Beds
Quote
Result
Collingwood
Apartment
2
$500k+
SOLD $605,000
Glen Iris
Apartment
3
$490-530k
SOLD $610,000
West Melbourne
Apartment
3
$580-620k
SOLD $611,000
Hawthorn
Apartment
2
$500k+
SOLD $621,000
Malvern
Apartment
2
$500-550k
SOLD $635,000
Thornbury
House
3
$560-600k
SOLD $640,000
South Yarra
Apartment
2
$550-600k
SOLD $661,000
Bentleigh
Unit
2
$580-630k
SOLD $670,000
Newport
House
2
$550-600k
SOLD $689,000
Spotswood
House
3
$540-580k
SOLD $692,000
Richmond
Townhouse
2
$650k+
SOLD $707,000
Thornbury
House
3
$630-695k
SOLD $723,000
Fitzroy
House
2
$660-720k
PASSED IN
Northcote
House
3
$680k+
SOLD $725,000
Thornbury
House
3
$720-760k
PASSED IN
Port Melbourne
House
2
$790-850k
SOLD $855,000
Newport
House
4
$870-930k
PASSED IN
Sold
14
Passed In
3
NPB Clearance Rate 82%
Total
17
$1m+

Suburb
Type
Beds
Quote
Result
Ascot Vale
House
3
$950k+
SOLD $1,007,000
Glen Waverley
House
4
$950k+
SOLD $1,060,000
Hampton
House
3
$880-950k
SOLD $1,105,500
Malvern East
House
3
$1-1.1m
SOLD $1,110,000
Port Melbourne
Townhouse
3
$1.05-1.15m
SOLD $1,190,000
South Yarra
Apartment
3
$1.3m+
PASSED IN
Prahran
House
3
$900k+
SOLD $1,325,000
Elwood
House
3
$1.3-1.4m
PASSED IN
Surrey Hills
House
5
$1.5m+
SOLD $1,620,000
Ivanhoe East
House
3
$1.5m+
SOLD $1,755,000
Hawthorn East
House
7
$3.5m+
SOLD $3,750,000
Sold
9
Passed In
2
NPB Clearance Rate 82%
Total
11
Overall

Sold
32
Passed In
6
NPB Clearance Rate 84%
Total
38
AUCTIONS IN THE SPOTLIGHT
3/83 Denham Street Hawthorn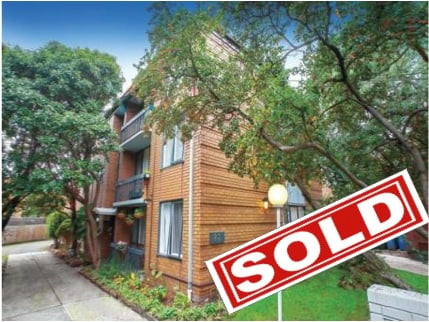 Reported by:

Antony Bucello

Agent:

Marshall White ONE

Quote:

$370,000-$400,000

Crowd:

30 people (approx.)

Bidders:

3

On Market:

$420,000

Result:

SOLD $437,000
Comment:
The auction for this renovated 2 bedroom apartment in Hawthorn had a slow start. Opening on a vendor bid of $370,000 there was only one real bid of $10,000 before the agent saw fit to consult with his vendor. Upon return, the action heated somewhat with 2 additional bidders joining in. At $420,000 the property was announced 'on the market' and at $437,000 the contract hit the auctioneers hand.
1/46 Maitland Street Glen Iris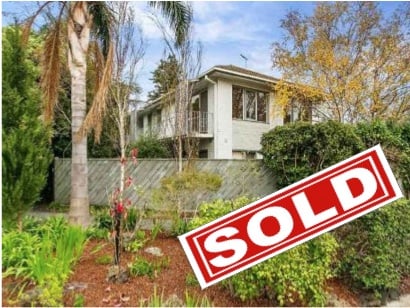 Reported by:

Robert Di Vita

Agent:

Hocking Stuart

Quote:

$490,000-$530,000

Crowd:

50 (approx.)

Bidders:

5

On Market:

$570,000

Result:

$610,000
Comment:
There was heated competition for this 3 bedroom, duel courtyard apartment in tree lined street in Glen Iris.
The auction opened with a real bid of $490,000 after which 5 bidders competed.
At $570,000 the reserve was met and with a bit of a push, the hammer finally fell at $610,000.
CONTACT US
If you need any assistance with searching, assessing or negotiating your next property purchase or simply wish to discuss your property buying needs, please don't hesitate to contact us. Alternatively, you can complete our online Help Us Help You form and we will contact you.
Regards
Antony Bucello and Catherine Cashmore