Have we turned the corner in our property markets?
by Antony Bucello & Catherine Cashmore
A 70 per cent clearance rate was recorded from this weekend's 437 auctions which is a 'healthy' figure; in so much as it indicates a steady stream of buyer activity.
Clearly the lower interest rate environment is playing a part – and with prices still somewhat depressed compared to the peak in 2010, a proportion of buyers are starting to see relative value.
Consumer sentiment has also improved – no doubt due in part to recent releases from all data providers reporting that 'median prices' have started to rise. A survey by Westpac and the Melbourne Institute (published last Wednesday) showed consumer sentiment rose by 7.7 per cent from January to an index level of 108.3 points – this is the highest reading since December 2010.
As I mentioned last week – a perceptible rise in individual house or unit prices is not broadly evident 'on the ground.' We're still negotiating most listings at the same level as mid last year – however, for the listings that 'stand out' and suit the predominant buyer demographic shopping in any said area – competition has increased enough to boost a proportion of sales to 'top of the range' figures. Therefore, with this in mind, it's getting harder to snap up those 'poorly marketed' bargains which may previously have fallen under the radar of buyer activity.
In comparison to first home buyers – and even owner occupiers, investor activity has been dominant over the previous 12 months which is no surprise – banks are 'bidding' for buyers in a highly competitive market, reducing interest rates principally on fixed term loans outside of the RBA's cash rate cycle and if the right property is sourced, current rental yields are also offering attractive returns.
There has also been some suggestion that insecurities over prospected changes to current Super rules have encouraged a greater proportion to look towards an improving property market as a relative 'safe' environment to park funds. This could be an additional reason for the heightened activity in this sector – particularity for those properties falling in and around the median price bracket.
As for the first home buyer sector – they've seen their savings eroded and as the latest ABS finance data outlines, intermittent FHB 'cash injections' or the oft quoted myth that rising yields are pushing greater numbers into the 'market,' is having scant effect on a sector for which saving a deposit and sourcing a suitably affordable property is no easy task.
The latest figures from the ABS show the number of first home buyer loans in December 2012 fell to 14.9 per cent. It's the fourth consecutive month that this segment of the market has been in decline. Further information from R P Data's latest 'media release,' indicates housing finance activity by first time buyers is -17 per cent below the average figures recorded over the previous 11 years leading to 2012.
A further drop in variable rates currently being offered by a proportion of lenders, may inspire a bit of latent activity – however according the R P Data's calculation of 'annual' price changes (which they've 'assumed' based on 6 months of statistics) – house prices are already rising "faster than wages and disposable household income growth." Any help first home buyers get on the borrowing side – they'll inevitably lose on the other.
It therefore makes sense that there's been an increase in first home buyers choosing 'investment' ahead of immediate ownership – if circumstance allows, the environment is highly favourable in this regard.
Short term changes in property values are hard to predict. There is wide spread publicity that we've turned the 'property clock' corner. However I would caution against any speedy assumptions. The low interest rate environment hints sectors of the economy are still struggling – and in an election year, insecurities will be quick to come to the fore.
Any sharp rise in values resulting from short term 'speculation' (as we've witnessed previously) are just as likely to see a quick correction if – as reported above – prices outpace wage growth and inflation.
Therefore, whilst early indications of rising property values look positive for investors – due care needs to be taken to ensure the 'right' price and property type is sourced, along with a long term perspective to buffer against the 'unknown' elements of our now 'global' economic environment.
Weekend Clearance Rate Figures

Week Ending Sunday 17th February 2013

Clearance Rate:
70%
Total Auctions:
437 (5 unreported)
Sold:
306
Passed in:
131
At auction:
251
Vendor Bid:
82
Before auction:
55
Real bid:
49
After auction:
0
Total Private Sales:
624
Weekly Turnover:
930
Source: www.reiv.com.au
The NPB clearance rate is representative of the results evidenced in the 'quality' end of the marketplace. We take the results from a range of suburbs; however please note we are not 'suburb specific'. NPB Melbourne, negotiate on hundreds of properties for their clients each year throughout all areas of Melbourne and the Bellarine Peninsula. The properties we highlight are taken from a selection which we carefully analyse for quality assessment and revise daily.
Weekend Clearance Rate Figures

Week Ending Sunday 17th February 2013

NPB Clearance Rate:
85%
Total Auctions Reviewed:
35
Sold:
20
Passed in:
5
Under $600k:
11
2
$600k-$1m:
12
2
$1m+:
7
1
Why is the NPB Clearance Rate always higher than the REIV Clearance Rate?
The NPB clearance rate is a snapshot of 'investment grade' or 'cream of the crop' properties representing only those we recommend to clients. These are properties that hold the best potential for a long term capital growth and rental demand. Whilst the Real Estate Institute of Victoria include all properties scheduled for auction (as reported by their members) – including those that are poorly located and unlikely to attract demand even in a robust climate; our clearance rate is far more representative of the market that represents our client's best interests. It's an important part of how we assess the best negotiation strategy for your needs.
The full list of the 35 properties reviewed by NPB this weekend:
< $600k

Suburb
Type
Beds
Quote
Result
Thornbury
Apartment
1
$260-280k
SOLD $279,000
South Yarra
Apartment
1
$350-375k
SOLD $371,000
St Kilda West
Apartment
1
$330-360k
SOLD $382,500
Kensington
Apartment
2
$360-390k
SOLD $410,000
Malvern
Apartment
2
$370-400k
PASSED IN
Thornbury
Apartment
2
$370-410k
SOLD $451,000
Thornbury
Unit
2
$400-440k
SOLD $515,000
Camberwell
Apartment
2
$460-490k
SOLD 535,000
Glen Iris
Apartment
2
$470k+
PASSED IN
Elwood
Apartment
2
$540k+
SOLD $559,500
Brighton East
Unit
2
$520-570k
SOLD $572,500
Coburg
House
2
$500-550k
SOLD $585,000
West Footscray
House
2
$495-540k
SOLD $588,000
Sold
11
Passed In
2
NPB Clearance Rate 84%
Total
13
$600k – $1m

Suburb
Type
Beds
Quote
Result
Collingwood
House
2
$580-640k
SOLD $717,000
Spotswood
House
3
$550-600k
SOLD $630,000
Kew
Townhouse
3
$600-650k
SOLD $701,000
Moonee Ponds
House
3
$620-680k
SOLD $710,000
Northcote
House
2
$610-660k
PASSED IN
Richmond
House
2
$650k+
SOLD $723,000
Abbotsford
House
4
$700-750k
SOLD $772,000
Northcote
House
3
$700-750k
PASSED IN
Essendon
House
3
$770-830k
SOLD $865,000
Preston
House
3
$730-765k
SOLD $877,000
McKinnon
House
4
$700-770k
SOLD $883,000
Carlton
House
3
$800-880k
SOLD $921,000
Thornbury
House
3
$780-820k
SOLD $933,000
Sold
12
Passed In
2
NPB Clearance Rate 85%
Total
14
$1m+

Suburb
Type
Beds
Quote
Result
Brunswick
House
3
$820k+
SOLD $1,005,000
Yarraville
House
3
$1.05-1.15m
SOLD $1,160,000
Albert Park
House
3
$1m+
SOLD $1,215,000
Prahran
House
2
$1.075m
PASSED IN
Blackburn North
House
4
$1.1m+
SOLD $1,275,000
Murrumbeena
House
5
$1.3-1.4m
SOLD $1,500,000
Hawthorn
House
4
$1.8-1.98m
SOLD $2,000,000
Canterbury
House
4
$1.7m+
SOLD $2,076,000
Sold
7
Passed In
1
NPB Clearance Rate 87%
Total
8
Overall

Sold
30
Passed In
5
NPB Clearance Rate 85%
Total
35
AUCTIONS IN THE SPOTLIGHT
8/38 Wynnstay Rd, Prahran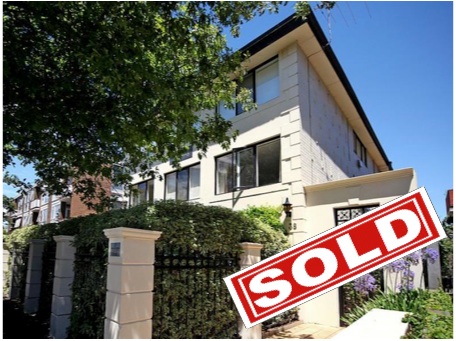 Reported by:

Antony Bucello

Agent:

Hocking Stuart

Quote:

$470,000-$510,000

Crowd:

30 people (approx.)

Bidders:

2

On Market:

$510,000

Result:

SOLD $541,000
Comment:
Freshly renovated and well located, this two bedroom unit was well set to attract some healthy competition.
Opening on a vendor bid of $470,000 quickly got the ball rolling. Two bidders competed and as such, the price pushed some $21,000 above reserve – achieving an 'under the hammer sale' of $541,000.
17 Park Cresc, Bentleigh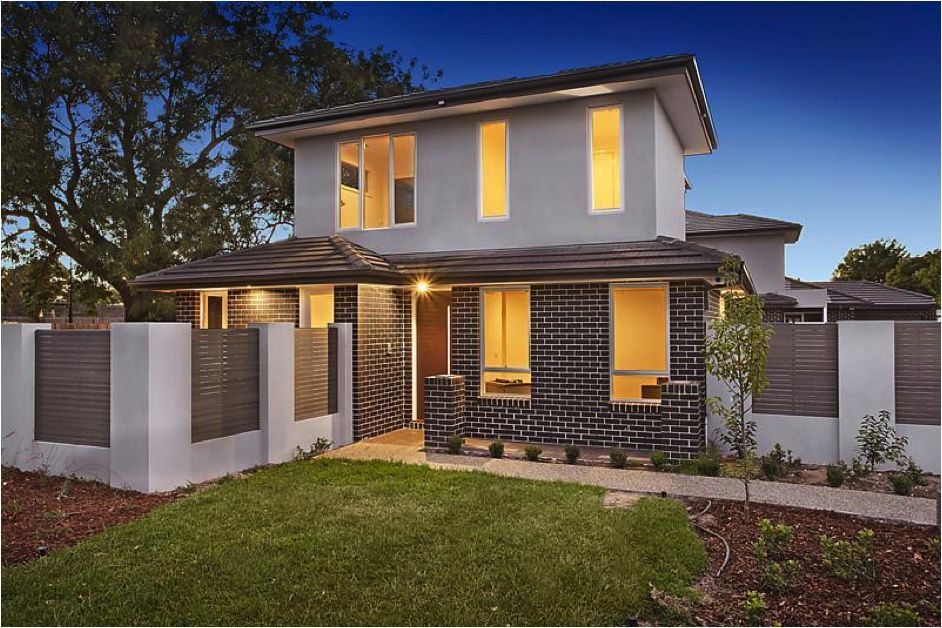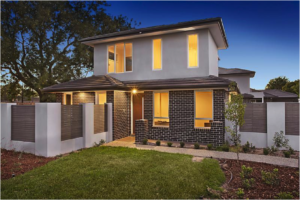 Reported by:

Catherine Cashmore

Agent:

Buxton

Quote:

Mid $900,000

Crowd:

30 people (approx.)

Bidders:

0

On the Market:

N/A

Result:

Passed in vendor bid of $950,000
Comment:
Although well attended, the auction of this brand new townhouse failed to attract any auction activity. The predominant buyer demographic in the Bentleigh area comes from family home buyers, and as such, houses on full blocks tend to achieve more interest than town houses (unless situated in the McKinnon School zone which is a different market altogether).
Opening on a vendor bid of $900,000 – a second vendor bid of $950,000 was placed before the auctioneer was forced to pass the property in with no reserve reported.
The home is now listed as a 'private sale.'
3/6 Broadway, Elwood
Reported by:

Catherine Cashmore

Agent:

Pride

Quote:

$540k+

Crowd:

35 people (approx.)

Bidders:

3

On the market:

$542,000

Result:

SOLD $558,500
Comment:
Strong competition was witnessed for this 2 bedroom Art Deco apartment in Elwood.
Opening with a 'real bid' of $500,000 – 3 bidders competed, clearly stretching the budget as increments as low as $100 were offered as the final moments played out.
The property was announced 'on the market' a little past the price quote of $542,000 and sold a short while following for $558,500.
CONTACT US
If you need any assistance with searching, assessing or negotiating your next property purchase or simply wish to discuss your property buying needs, please don't hesitate to contact us. Alternatively, you can complete our online Help Us Help You form and we will contact you.
Regards
Antony Bucello and Catherine Cashmore