Global fluctuations have no immediate effect on the housing market
by Antony Bucello & Catherine Cashmore
It's now clear that the recent interest rate drop has had a positive effect on buyer sentiment. If people are not borrowing more, or taking advantage of a bit of extra spending power, they have at least woken up to the realization that this is a good time to purchase. The clearance rate is now consistently beating that of this time last year – coming in at 62 per cent, whilst at the same time last year it was 56 per cent and trending downwards.
In some areas of the metropolitan region (particularly the inner and middle ring suburbs) stock has dropped significantly. We're experiencing increased competition for most of the properties we purchase further highlighting the benefit of 'off market' sales which are still in good supply. Auction clearance rates closely follow changes to median data, therefore when there is an uplift in the clearance rate, it's also predictable that we'll eventually see it represented in the quarterly statistics. However bear in mind, not all suburbs are experiencing the same conditions and caution should be taken prior to any negotiation.
Auctions can't successfully function as a selling method without the added ingredient of confidence. At least, this is the case if you want a sale under the hammer. They are daunting for both buyer and seller, as everyone tries to second guess who competition is and what price the vendor is willing to accept. Hence why we see so many deals conducted behind closed doors in a flat or downward spiralling market. This has now started to change and more sales are occurring under the hammer. It's rare to attend a well located auction without seeing some degree of genuine interest from the crowd.
In an atmosphere where no one's bidding, there's a concept that something's wrong with the property as such, it can shake even interested parties. However now that sentiment has improved, it only takes a couple of buyers to raise a hand before others catch onto the message that something desirable is in front of them. Therefore, as much as it may be shameful to admit, most buyers will follow the herd mentality. This was evidenced over the weekend as bidders took the courage to declare their interest from the start of the auction rather than waiting for the traditional 'vendor bid' to get the event moving. Some of the auctions we witnessed sold above current market value due to various 'bidding wars'.
Despite the fact that the single person household is the fastest growing in Australia, when it comes to buying, couples with and without children are the most dominant. Some of the middle ring suburbs where housing is less constrained by diminishing land sizes are already showing signs of growth – for example, Heathmont and Ringwood are currently experiencing heated interest and time on market has reduced markedly from this time last year. Another area that's performing well is Cheltenham which currently has a clearance rate of 77.2 per cent.
Global fluctuations and insecurity continue to caution sentiment. Therefore, although we're seeing an improvement in demand, it's not expected they'll be any 'sudden' uplift in median data – all movements are likely to be gradual. However if you are thinking of purchasing, it's important that you ensure you're in a secure position to do so. Until we move into a more stable atmosphere, any sudden fall out will need to be buffeted with a long-term plan.
Weekend Clearance Rate Figures

Week Ending Sunday 20th May 2012

Clearance Rate:
62%
Total Auctions:
529
Sold:
327
Passed in:
202
At auction:
270
Vendor Bid:
128
Before auction:
55
Real bid:
74
After auction:
2
Total Private Sales:
559
Total Sales:
886
Source: www.reiv.com.au
The NPB clearance rate is again reflecting increase demand from buyers. The market in all the suburbs we monitor has stabilised and in some areas has started to push upwards as competition across all price ranges increases.
Weekend Clearance Rate Figures

Week Ending Sunday 20 May 2012

NPB Clearance Rate:
81%
Total Auctions Reviewed:
42
Sold:
31
Passed in:
7
Under $600k:
10
2
$600k-$1m:
12
2
$1m+:
9
3
Why is the NPB Clearance Rate always higher than the REIV Clearance Rate?
The NPB clearance rate is a snapshot of 'investment grade' or 'cream of the crop' properties representing only those we recommend to clients. These are properties that hold the best potential for a long term capital growth and rental demand. Whilst the Real Estate Institute of Victoria include all properties scheduled for auction (as reported by their members) – including those that are poorly located and unlikely to attract demand even in a robust climate; our clearance rate is far more representative of the market that represents our client's best interests. It's an important part of how we assess the best negotiation strategy for your needs.
The full list of the 38 properties reviewed by NPB this weekend:
< $600k

Suburb
Type
Beds
Quote
Result
Ringwood
Unit
2
$320-350k
SOLD $363,000
Thomastown
House
3
$350-380k
PASSED IN
Box Hill North
Unit
2
$380-410k
SOLD $412,500
Balwyn
Unit
2
$440-470k
SOLD $475,250
Heidelberg
Unit
3
$440-480k
SOLD $481,000
Croydon
Townhouse
3
$450k+
SOLD $500,000
Caulfield
Unit
2
$480-520k
SOLD $525,000
Macleod
House
3
$500-550k
PASSED IN
Footscray
House
2
$520-560k
SOLD $562,000
South Yarra
Apartment
1
$440-490k
SOLD $572,000
Doncaster
Unit
3
$540-580k
SOLD $579,500
West Footscray
House
3
$550-590k
SOLD $593,000
Sold
10
Passed In
2
NPB Clearance Rate 83%
Total
14
$600k – $1m

Suburb
Type
Beds
Quote
Result
Nunawading
House
3
$550-600k
SOLD $608,000
St Kilda
Apartment
3
$600-650k
SOLD $640,000
Bulleen
House
3
$580-640k
SOLD $648,000
Edithvale
House
4
$560-610k
SOLD $660,000
Coburg
House
2
$600-660k
SOLD $669,000
Collingwood
Apartment
2
$620-680k
PASSED IN
Fitzroy North
Apartment
2
$650-680k
SOLD $687,500
Oakleigh
Townhouse
4
$650k+
SOLD $705,500
Brunswick
Townhouse
3
$700-750k
SOLD $710,000
Doncaster East
House
3
$670-710k
SOLD $715,000
Fairfield
Townhouse
3
$740-780k
SOLD $783,000
Abbotsford
Townhouse
3
$800k+
SOLD $862,000
Bentleigh
House
4
$800-880k
SOLD $905,000
Northcote
Townhouse
3
$900k+
PASSED IN
Sold
12
Passed In
2
NPB Clearance Rate 86%
Total
14
$1m+

Suburb
Type
Beds
Quote
Result
Toorak
Townhouse
2
$1-1.1m
PASSED IN
Middle Park
House
3
$1.05-1.15m
SOLD $1,180,000
South Yarra
Townhouse
3
$1.15-1.25m
SOLD $1,250,000
Moonee Ponds
Townhouse
3
$1.2-1.3m
SOLD $1,316,000
Camberwell
House
4
$1.1-1.2m
SOLD $1,420,000
Albert Park
House
2
$1.2-1.3m
PASSED IN
Northcote
House
4
$1.3-1.4m
SOLD $1,439,000
Kew
House
4
$1.5-1.65m
SOLD $1,885,000
Kew
House
4
$1.6-1.7m
PASSED IN
Kew
House
6
$2-2.2m
SOLD $2,270,000
Sandringham
House
5
$3-3.3m
SOLD $3,500,000
Fitzroy North
House
5
$3.2-3.5m
SOLD $4,200,000
Sold
9
Passed In
3
NPB Clearance Rate 75%
Total
12
Overall

Sold
31
Passed In
7
NPB Clearance Rate 81%
Total
38
AUCTIONS IN THE SPOTLIGHT
27/99 Oxford St, Collingwood
Reported by:

Robert Di Vita

Agent:

Hocking Stuart

Quote:

$640,000-$680,000

Crowd:

30 people (approx.)

Bidders:

1

On Market:

N/A

Result:

Passed in at $660,000
Comment:
A very un-eventful auction, only one genuine bidder attended this auction. After opening on a vendor bid of $640,000, a genuine bid of $660,000 followed after which the property passed in for negotiation. The reserve is $720,000.
1/19 Emo Rd, Malvern East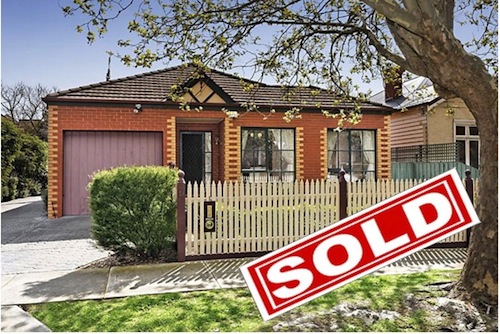 Reported by:

Catherine Cashmore

Agent:

Thompson

Quote:

(Verbal) 'Interest $550,000'

Crowd:

40 people (approx.)

Bidders:

2

On the Market:

N/A

Result:

Passed in $560,000 – SOLD for $580,000
Comment:
The auction opened on a genuine bid of 500k, two buyers competed and bidding was fairly strong. At 540k the bidding increments reduced from 10k to 5k, however one bidder was happy to push the boundaries jumping above the specified numbers in a show of confidence. At 560k the auctioneer consulted with the vendor, however it wasn't announced on the market, and the home passed in for negotiation. The property was later sold for $580,000
45 Oakpark Drive, Chadstone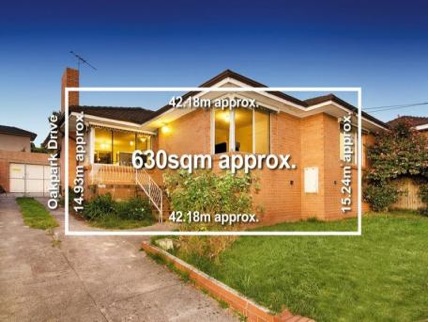 Reported by:

Catherine Cashmore

Agent:

Buxton

Quote:

POA

Crowd:

20 people (approx.)

Bidders:

0

Result:

PASSED in on a vendor bid
Comment:
A very un-eventful auction. Despite what looked like interest from one party in the crowd, no one raised a hand and the property passed in on a vendor bid of $610,000. The reserve is undisclosed.
2/62 Golf Links Avenue, Oakleigh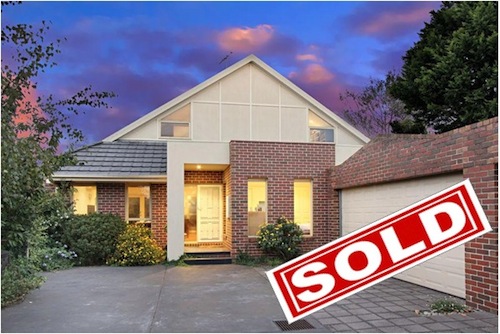 Reported by:

Catherine Cashmore

Agent:

Ray White

Quote:

$600,000-$650,000

Crowd:

35 people (approx.)

Bidders:

3

On the Market:

$650,000

Result:

SOLD – $705,500
Comment:
An exciting auction and well conducted by the agency. The auctioneer asked for a bid of $600,000, however someone offered $400,000 instead. Albeit, the auctioneer didn't vendor bid and instead let the auction fix its own pace. It didn't take long before three bidders were competing and $600,000 was exceeded easily. At $650,000 the auctioneer announced the home 'on the market.' Both the remaining parties pushed well past their limits, often rising in $500 increments. The property sold some $55K above reserve for $705,500.
3/21 Alexandra Ave, South Yarra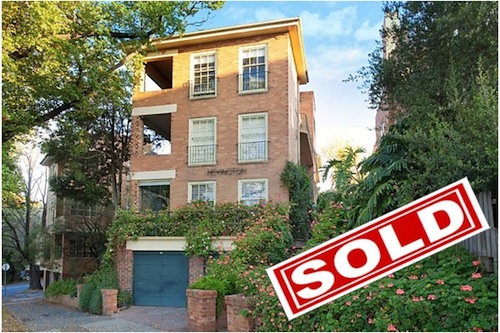 Reported by:

Robert De Vita

Agent:

Hocking Stuart

Quote:

$440,000 – $490,000

Crowd:

70 people (approx.)

Bidders:

3

On Market:

$500,000

Result:

SOLD – $572,000
Comment:
A very strong auction and surprising result. There were three bidders competing for this property. The auction opened on a genuine bid of $450,000 – however a second bid of $500,000 well and truly set the pace. Announced on the at $500,000, heated tit for tat bidding saw a selling price some 72K above reserve.
CONTACT US
If you need any assistance with searching, assessing or negotiating your next property purchase or simply wish to discuss your property buying needs, please don't hesitate to contact us. Alternatively, you can complete our online Help Us Help You form and we will contact you.
Regards
Antony Bucello and Catherine Cashmore