Local Median values still increasing – how can this happen in a 'buyers market?'
by Antony Bucello & Catherine Cashmore
With fewer auctions taking place each week and more vendors opting for sale by private treaty, it's fair to suggest the clearance rate isn't as applicable to the current market as it has been previously. It's primarily a snapshot of Melbourne's inner and middle ring suburban locations, of which only the 'best of the best' is attracting 'boom' results. This week's clearance rate of 59 per cent broke the trend of the previous few weeks during which we've managed to clear the 60 per cent marker – albeit marginally.
The auctions NPB attended all attracted a crowd along with competitive bidding, but as we've mentioned previously – we pin point properties that attract the predominate buyer demographic in the particular location of choice. Therefore it can't be used as a representation of the market as a whole – and is rather representative of a smaller percentage of 'quality' sales.
Overall sales turnover is still lagging behind that of previous years which demonstrates the overall health of the real estate market has not recovered to pre GFC levels. However, the marginal increases in the median (over both June and July of 1 per cent and 1.4 per cent respectfully) are representative of the 'good' properties selling – as we reiterated above.
A report in the Herald Sun this weekend suggested that Melbourne house prices have soared some 125 per cent over the past ten years. However, it's important to draw a distinction between 'house prices' and 'median values'.
The term 'house prices,' suggests every property has experienced the windfall, however we know this isn't the case. Once again, it's all down to the type of property and location you purchase. Common sense alone will dictate that areas close to the CBD and major transport hubs, where the available residential land has been utilised and the population continues to increase, will inevitably underpin established property prices and attract healthy growth for those vendors who chose carefully when purchasing initially. However, there are plenty of vendors who bought into poor acquisitions (the Docklands being a case in point) who wouldn't have benefitted from a 125 per cent windfall. As with every media report – it's essential to take note of the broader context before 'buying into' the hype.
Having said this – if you did purchase 'well' some ten or so years ago, there's no doubt you would have 'won' a healthy increase in capital. As mentioned previously, even in the current climate, median results demonstrate that values can rise if you hold something of value to a broad demographic of property buyers.
Once again – it's another lesson to get good advice at the start of the buying process. Purchasing property is one area where you want to avoid learning from previous mistakes.
 

Weekend Clearance Rate Figures

Week Ending Sunday 5th August 2012

Clearance Rate:
59%
 
Total Auctions:
384 (58 unreported)
 
Sold:
227
Passed in:
154
At auction:
176
Vendor Bid:
92
Before auction:
30
Real bid:
62
After auction:
2
 
 
Total Private Sales:
519
 
Total Weekly Turnover:
743
 
Source: www.reiv.com.au
The NPB clearance rate is representative of the results evidenced in the 'quality' end of the marketplace. We take the results from a range of suburbs; however please note we are not 'suburb specific'. NPB Melbourne, negotiate on hundreds of properties for their clients each year throughout all areas of Melbourne and the Bellarine Peninsula.
 

Weekend Clearance Rate Figures

Week Ending Sunday 5th August 2012

NPB Clearance Rate:
76%
 
Total Auctions Reviewed:
34
 
Sold:
26
Passed in:
8
Under $600k:
8
 
2
$600k-$1m:
9
 
3
$1m+:
9
 
3
Why is the NPB Clearance Rate always higher than the REIV Clearance Rate?
The NPB clearance rate is a snapshot of 'investment grade' or 'cream of the crop' properties representing only those we recommend to clients. These are properties that hold the best potential for a long term capital growth and rental demand. Whilst the Real Estate Institute of Victoria include all properties scheduled for auction (as reported by their members) – including those that are poorly located and unlikely to attract demand even in a robust climate; our clearance rate is far more representative of the market that represents our client's best interests. It's an important part of how we assess the best negotiation strategy for your needs.
The full list of the 34 properties reviewed by NPB this weekend:
< $600k

Suburb
Type
Beds
Quote
Result
Essendon
Unit
2
$460-500k
SOLD $442,000
Newport
House
3
$450-490k
SOLD $490,000
West Footscray
Townhouse
2
$450-490k
PASSED IN
Coburg
Townhouse
3
$500-550k
PASSED IN
Canterbury
Unit
2
$500-550k
SOLD $530,000
South Melbourne
Apartment
2
$490-530k
SOLD $535,000
Northcote
Apartment
2
$495k+
SOLD $550,000
Collingwood
Apartment
2
$480-520k
SOLD $570,000
Hawthorn East
Unit
2
$550-600k
SOLD $591,000
Preston
House
2
$500-550k
SOLD $596,000
Sold
8
Passed In
2
NPB Clearance Rate 80%
Total
10
$600k – $1m

Suburb
Type
Beds
Quote
Result
Reservoir
House
3
$600-650k
PASSED IN
South Melbourne
House
2
$580-630k
SOLD $640,000
Elwood
Apartment
3
$620-670k
SOLD $672,000
Abbotsford
House
2
$650-690k
SOLD $717,500
Footscray
House
4
$650-690k
SOLD $722,000
Fitzroy North
House
3
$700k+
SOLD $740,000
Bentleigh East
House
3
$650-700k
SOLD $750,000
Ormond
House
3
$750-800k
SOLD $810,000
Richmond
Townhouse
3
$780k+
PASSED IN
Blackburn
House
4
$800-850k
SOLD $870,000
Caulfield South
House
3
$850-900k
PASSED IN
Camberwell
House
3
$900-950k
SOLD $955,000
Sold
9
Passed In
3
NPB Clearance Rate 75%
Total
12
$1m+

Suburb
Type
Beds
Quote
Result
Williamstown
House
4
$950k-1.05m
SOLD $1,065,000
Hampton East
House
4
$1-1.1m
SOLD $1,100,000
Brighton
House
4
$1.05-1.15m
SOLD $1,170,000
Glen Iris
House
4
$1-1.1m
SOLD $1,125,000
Canterbury
House
3
$1.2m+
SOLD $1,260,000
Parkdale
House
3
$1.15-1.25m
SOLD $1,290,000
Camberwell
House
4
$1.2-1.3m
SOLD $1,330,000
Hawthorn East
House
4
$1.7m+
SOLD $2,125,000
Kew
House
3
$1.7-1.85m
SOLD $2,200,000
McKinnon
House
3
$1.8m+
PASSED IN
Melbourne
Apartment
3
$1.8-2m
PASSED IN
Albert Park
House
5
$3.2m+
PASSED IN
Sold
9
Passed In
3
NPB Clearance Rate 75%
Total
12
Overall

Sold
26
Passed In
8
NPB Clearance Rate 76%
Total
34
AUCTIONS IN THE SPOTLIGHT
11 Bray Crt, Bentleigh East
Reported by:

Catherine Cashmore

Agent:

Hocking Stuart

Quote:

$550-$600k

Crowd:

40 people (approx.)

Bidders:

3

On Market:

$740,000

Result:

$750,000
Comment:
The triple fronted brick house is typical of the Bentleigh area and suits the predominant buyer demographic – made predominantly of families.
The auction opened on a genuine bid of $650K. There was competition from 3 bidders and the pace was such that at 740K it was announced on the market with no need for an interim break. The house sold under the hammer for 750K.
371 Koornang Rd, Ormond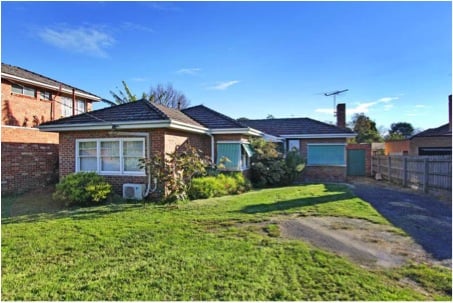 Reported by:

Catherine Cashmore

Agent:

Ray White

Quote:

$570,000+

Crowd:

20+ (approx)

Bidders:

3

On the Market:

N/A

Result:

Passed in $652,000
Comment:
Another family home, however not in the best position – situated on a busy road close to a main thoroughfare. The house needed work and was marketed as a 'renovators or developers delight'. Quoted at $570K+ – the auction opened on a genuine bid of $500K, however in no time at all 3 bidders had pushed the price past $600K. The bidding didn't stop until $650K – however the half time break failed to see it go 'on the market' and the house passed in for 652K.
3/29 Ulupna Rd, Ormond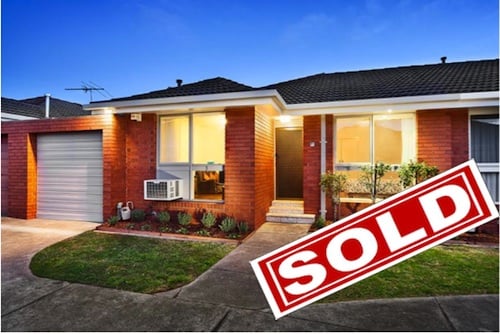 Reported by:

Catherine Cashmore

Agent:

Garry Peer

Quote:

$400-440k+

Crowd:

40 people (approx.)

Bidders:

2

On the Market:

$455,000

Result:

$465,000
Comment:
This two bedroom unit (1 of 4) located close to shops and transport naturally attracted healthy interest and 4 active bidders. Opening on a genuine bid of $350K, the bidding didn't slow until $450K at which point the auctioneer went inside to see if the vendor was willing to place it on the market. He returned saying it was still below reserve, however one more 'coaxed' bid of $5K, saw it announced on market at $455K. The unit sold some 10K later for $465K.
12/8 Short St, Northcote
Reported by:

Antony Bucello

Agent:

Chambers RE

Quote:

$495,000+

Crowd:

12 people (approx.)

Bidders:

2

On the Market:

N/A

Result:

Passed in $510,000 – sold via negotiation for $550,000
Comment:
Only about 12 groups attended the auction of this modern 2 bedroom unit. The bidding opened on a genuine bid of $510K and with 2 bidders competing soon reached $540K before being passed in. Negotiation was successful, and the property sold for $550K
CONTACT US
If you need any assistance with searching, assessing or negotiating your next property purchase or simply wish to discuss your property buying needs, please don't hesitate to contact us. Alternatively, you can complete our online Help Us Help You form and we will contact you.
Regards
Antony Bucello and Catherine Cashmore