by Antony Bucello
The Reserve Banks's decision to cut interest rates for the first time in more than 2 years on Melbourne Cup day has had little impact on the Melbourne property market. The cut to interest rates was widely expected and many are predicting a further cut when the Reserve Bank meets for the last time this year in December.
While the recent cut and potential for more is welcome news to both buyers and sellers alike, it is highly unlikely to have any impact on the Melbourne property market this side of Christmas. We would expect however a further cut to interest rates in December to stimulate activity in February and March 2012 when the property market returns from the traditional Christmas hiatus.
The clearance rate this week as reported by the REIV is 53%, up slightly on last weeks revised clearance rate of 50%.
There were a total of 525 auction results reported to the REIV this week and 277 of those sold and 248 passed in. Of the 248 properties that passed in, 157 passed in on a vendor bid. The clearance rate at the same time last year was 59% when there were over 700 auctions.
The REIV is expecting stock levels to increase over the next few weeks with around 2600 auctions scheduled over the last 3 weekends of November.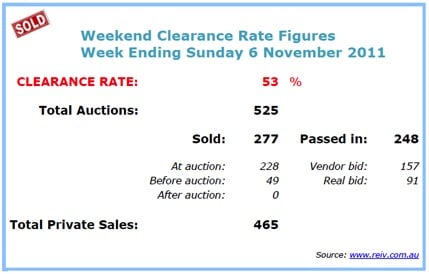 The NPB Clearance Rate for the week was 60%, down 8% from last week when the NPB Clearance Rate was 68%. Of the 46 properties we reviewed over the weekend, 28 of those sold and 18 passed in.
The middle range category ($600k-1m) was again the weeks best performing category, with 11 of the 16 properties we reviewed selling giving us clearance rate of 68%, down 5% on weeks rate of 73%.
The lower end of the market (<$600k) performed at 64%, with 11 of the 17 properties we reviewed finding new owners and 6 passing in. This is 7% lower than the 71% clearance rate recorded for this category last week.
The high end of the market ($1m+) came in at 46%, with only 6 of the 13 properties we reviewed selling and 7 passing in. The high end continues to struggle compared to the lower and middle range categories and not much is expected to change in this regard for the rest of the year.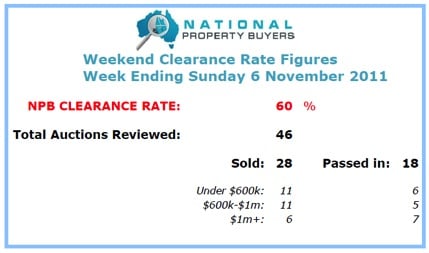 The full list of the 46 properties we reviewed this weekend: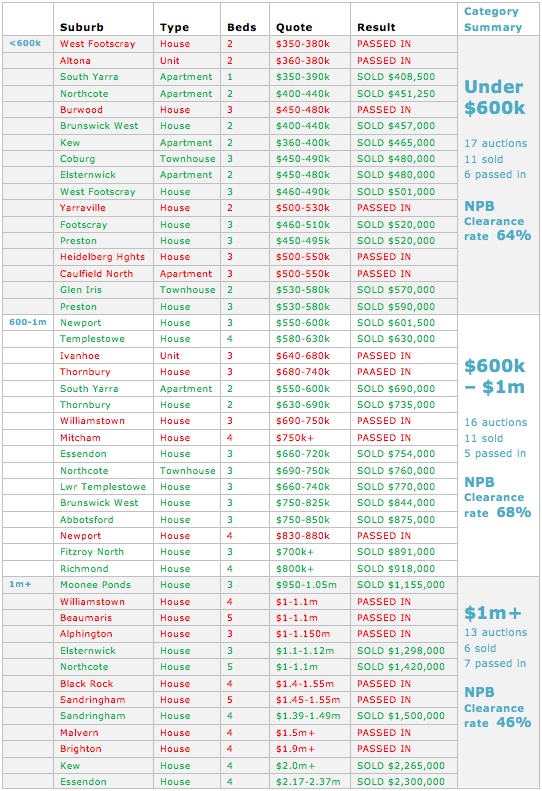 AUCTIONS IN THE SPOTLIGHT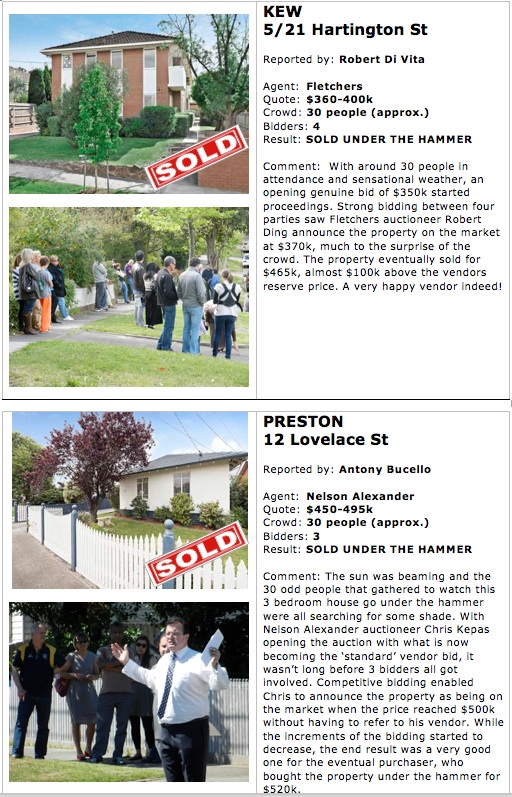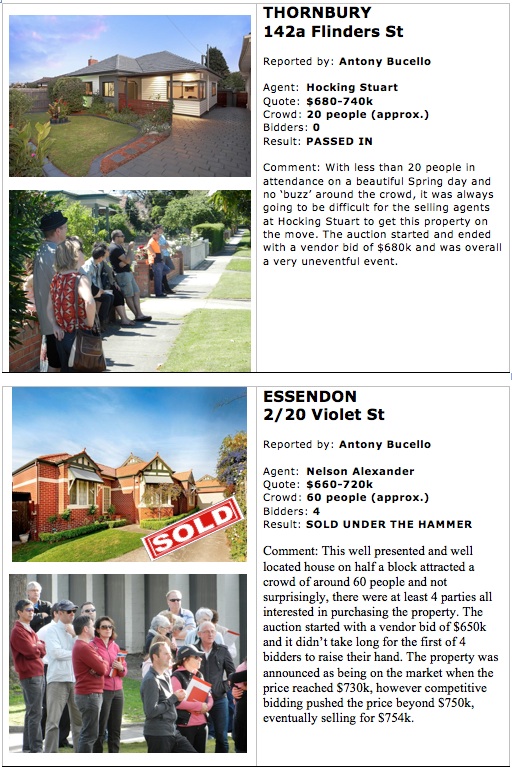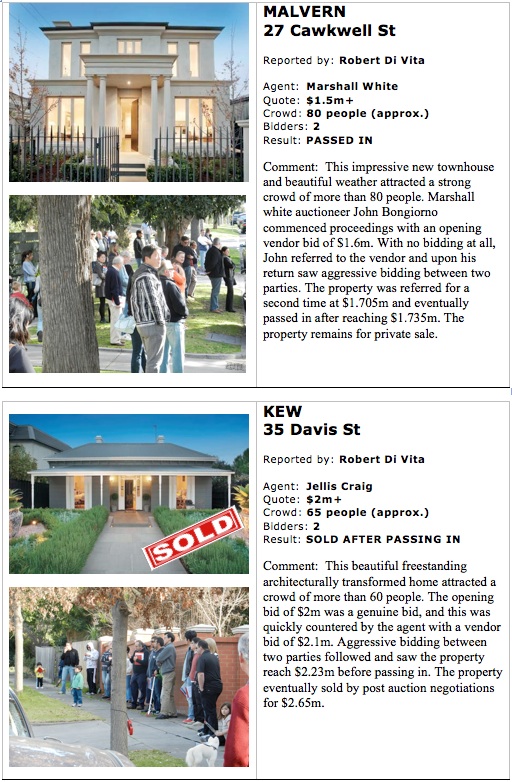 CONTACT US
If you need any assistance with searching, assessing or negotiating your next property purchase or simply wish to discuss your property buying needs, please don't hesitate to contact us. Alternatively, you can complete our online Help Us Help You form and we will contact you.
Regards
Antony Bucello
[email protected]
0418 131 950