So just how 'super' was 'Super Saturday' – and what does it mean for the remainder of 2012… ??
by Antony Bucello & Catherine Cashmore
It was the biggest weekend of the year with 1180 auctions 'spruiked' to take place. However, counting together all 'missing', postponed, withdrawn, pre/post and 'under the hammer' results, the total number cited by the REIV was a little shy of the original figure, coming in at 1153.
Since the beginning of October, a higher percentage of properties have been listed for auction than previous months, and in line with the seasonal uplift, turnover has marginally improved.
As we've pointed out previously, rises in the metro median house price tend to adjust concordant with a higher or lower clearance rate. However, despite the data holding steady above 60 per cent and coming in at an improved 66 per cent for the 'Super Saturday' weekend, it's important to note, the vast majority of properties successfully recorded as 'selling at auction' were concluded via negotiation.
In this respect, we're still missing the 'heated' atmosphere – defined according to the level of buyer competition – which fuels the inner metro market as the battle of 'deepest pocket's wins' takes place outside a home. When clearance rates once again exceed 70 per cent, it will be safe to conclude property prices will be firmly moving into positive territory.
The last time the market recorded such a high number of properties auctioned on any one weekend was the 11th of December 2010. The market officially peaked in October of that same year, however following the fourth and last 0.25 percentage point rise in the cash rate on the 3rd of November, clearance rates dropped into the low 60's and then weakened to the 50's.
2010 was also notable for the record number of properties listed for auction – over 26,100 of which less than 20,000 sold. Therefore, stock on market going into 2011 was unduly inflated, with vendors still hoping to secure the boom prices they had seen earlier in the year.
In the bumper auction weekend of December 11th 2010 – during which 1087 properties were auctioned – the market recorded a clearance rate of 61 per cent. The same weekend in 2009, and the clearance rate was raging above 80 per cent with 1065 properties scheduled to fall under the hammer. Therefore, you can see the difference 2 years and a very real change in consumer sentiment can make.
2009 was the height of the previous property boom – with median values increasing in excess of 30 per cent from trough to peak. A 'correction' was inevitably set to follow, and it's fair to suggest the recent uplift in both turnover and clearance rate statistics, are indeed an early indication of solid stability.
Turnover (the number of transactions) is always an important figure to note. Typically 800 – 1000 sales are needed weekly to sustain current levels of employment across the marketing side of the industry. Since 2011 we've been struggling to equal previous years, with transaction levels back to those recorded in the late 1990s.
However, since September of this year, the figures have improved. The last two weekends, there have been in excess of 1000 overall transactions indicating a greater number of buyers are once again 'moving from the sidelines.'
The seasonal environment will have had a marginal effect on this data – therefore we need to monitor the change closely until an improvement has been firmly established and sustained.
Whether the uplift in demand will fuel a future 'boom' is debateable – it could be that the underlying and very fundamental change in consumer behaviour, which is encouraging cautionary sentiment, will continue to deter a majority from taking on too much debt.
Albeit, the RBA are being 'forced' to lower interest rates in an increasingly soft environment. Therefore, it's not inconceivable that 'mini' housing "busts and booms" will be a feature of the metropolitan market place well into the next decade.
It once again underlines the very real requirement to see property as a 'long term' venture – hedging against short term volatility. Whilst at the same time, employing the due diligence needed to purchase 'wisely' in terms of both location and price.
 

Weekend Clearance Rate Figures

Week Ending Sunday 28th October 2012

Clearance Rate:
66%
Total Auctions:
1053 (87 unreported)
 
Sold:
690
Passed in:
363
At auction:
591
Vendor Bid:
235
Before auction:
99
Real bid:
128
After auction:
0
 
 
Total Private Sales:
512
 
Weekly Turnover:
1202
 
Source: www.reiv.com.au
The NPB clearance rate is representative of the results evidenced in the 'quality' end of the marketplace. We take the results from a range of suburbs; however please note we are not 'suburb specific'. NPB Melbourne, negotiate on hundreds of properties for their clients each year throughout all areas of Melbourne and the Bellarine Peninsula. The properties we highlight are taken from a selection which we carefully analyse for quality assessment and revise daily.
 

Weekend Clearance Rate Figures

Week Ending Sunday 28th Octover 2012

NPB Clearance Rate:
87%
 
Total Auctions Reviewed:
31
 
Sold:
27
Passed in:
4
Under $600k:
8
 
2
$600k-$1m:
9
 
0
$1m+:
10
 
2
Why is the NPB Clearance Rate always higher than the REIV Clearance Rate?
The NPB clearance rate is a snapshot of 'investment grade' or 'cream of the crop' properties representing only those we recommend to clients. These are properties that hold the best potential for a long term capital growth and rental demand. Whilst the Real Estate Institute of Victoria include all properties scheduled for auction (as reported by their members) – including those that are poorly located and unlikely to attract demand even in a robust climate; our clearance rate is far more representative of the market that represents our client's best interests. It's an important part of how we assess the best negotiation strategy for your needs.
The full list of the 31 properties reviewed by NPB this weekend:
< $600k

Suburb
Type
Beds
Quote
Result
Melbourne
Apartment
1
$360-390k
PASSED IN
Kew
Apartment
2
$390k+
PASSED IN
Ascot Vale
Apartment
2
$420-460k
SOLD $415,000
Coburg
Townhouse
2
$420-460k
SOLD $465,000
Doncaster
Apartment
2
$450-485k
SOLD $480,000
Richmond
Apartment
1
$400k+
SOLD $496,000
Hawthorn East
Apartment
2
$440-490k
SOLD $520,000
Brunswick
Unit
2
$450-490k
SOLD $520,000
West Melbourne
Apartment
2
$500k+
SOLD $540,000
Doncaster East
Unit
3
$480k+
SOLD $558,000
Sold
8
Passed In
2
NPB Clearance Rate 80%
Total
10
$600k – $1m

Suburb
Type
Beds
Quote
Result
Brunswick West
House
3
$480-525k
SOLD $615,000
Richmond
House
2
$600-660k
SOLD $615,000
Bentleigh East
Townhouse
3
$600k+
SOLD $651,000
Northcote
Unit
3
$590-640k
SOLD $675,000
Templestowe Lower
House
4
$580k+
SOLD $706,000
Brunswick East
House
2
$620-680k
SOLD $730,000
Elwood
Townhouse
3
$850-900k
SOLD $912,000
Prahran
House
2
$840k+
SOLD $920,000
Yarraville
House
3
$730-780k
SOLD $935,000
Sold
9
Passed In
0
NPB Clearance Rate 100%
Total
9
$1m+

Suburb
Type
Beds
Quote
Result
Brunswick
House
3
$800k+
SOLD $1,054,000
Kew
House
3
$900k+
SOLD $1,104,000
Port Melbourne
Townhouse
3
$1-1.1m
SOLD $1,350,000
Ormond
House
4
$1.1m+
PASSED IN
Hawthorn
House
3
$1.4m+
SOLD $1,661,000
Kew
House
4
$1.5m+
SOLD $1,680,000
Murrumbeena
House
5
$2m+
SOLD $2,115,500
Sandringham
House
4
$2-2.2m
SOLD $2,400,000
Fitzroy
House
4
$2.2m+
PASSED IN
South Yarra
House
4
$2.5m+
SOLD $2,650,000
St Kilda West
House
4
$2.3-2.5m
SOLD $3,300,000
South Yarra
House
6
$4-4.4m
SOLD $4,050,000
Sold
10
Passed In
2
NPB Clearance Rate 83%
Total
12
Overall

Sold
27
Passed In
4
NPB Clearance Rate 87%
Total
31
AUCTIONS IN THE SPOTLIGHT
35/485 St Kilda Rd, Melbourne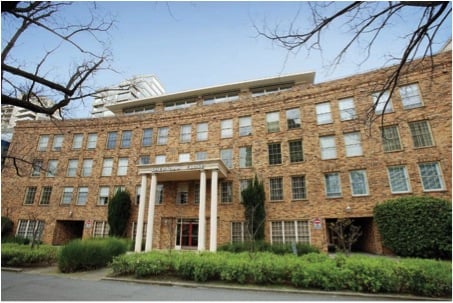 Reported by:

Catherine Cashmore

Agent:

Marshall White

Quote:

'mid to high' $300,000's

Crowd:

15 people (approx.)

Bidders:

0

On Market:

N/A

Result:

Passed in on a vendor bid of $350,000, reserve $390,000.
Comment:
The auction of this large one bedroom Art Deco apartment was always set to be somewhat challenging. The apartment is situated on a busy road, with a 'company share title' and large owners corporation which weighed against the convenience of the location – just moments to the city, Albert and Fawkner Parks, as well as the bay.
The auction was sparsely attended and the auctioneer was struggling to make himself heard above the street noise. After receiving no opening bid, he placed a vendor bid of $350,000.
A short half time break to see the vendor also didn't help, and therefore the property passed in on his original vendor bid of 350k.
284 Domain Rd, South Yarra
Reported by:

Catherine Cashmore

Agent:

Bennison Mckinnon & Jellis Craig

Quote:

In excess of $2.5Million

Crowd:

50 (approx.)

Bidders:

2

On Market:

N/A

Result:

Passed in $2,620,000 – sold later for $2,650,000 (recorded as 'sold at auction'
Comment:
Quoting in excess of $2.5mil the auction of this 4br renovated house in one if South Yarra's premium locations was set to attract a crowd of luxury home buyers looking for an 'exclusive' opportunity to purchase a property on 650sqm in an area where subdivisions are starting to outnumber other categories of real estate.
The auctioneer's call for an opening bid had little effect on the cautious crowd; therefore he set the pace by opening on a vendor bid of $2.5mil. After some effort a genuine bidder made his own offering of $2.520mil, and a battle in 20k increments proceeded as two bidders fought for the 'first right of negotiation' with the vendor.
A short flurry of bidding took the number to $2.620mil after which the property passed in for further negotiation. The home later sold for $2,650,000.
16 Lewis St, Ormond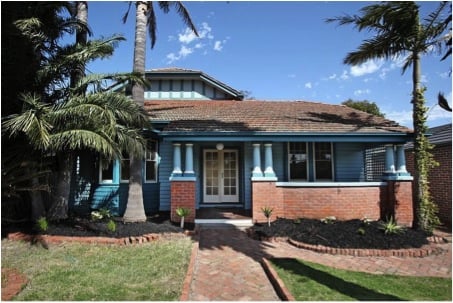 Reported by:

Catherine Cashmore

Agent:

Hocking Stuart

Quote:

POA (in excess of $1.1 Mil)

Crowd:

35 (approx.)

Bidders:

1

On Market:

N/A

Result:

Passed in for $1,010,000
Comment:
Another somewhat lifeless auction with more neighbours than genuine buyers in attendance.
After assuring the crowd he had '3 or so groups' interested the auctioneer's call for an opening bid inspired $600,000 from one joker in the crowd despite the home being quoted in excess of $1million.
A swift vendor bid of $1million bought the figure up into the 'reasonable' price zone, yet it took a half time break and a lot or further persuasion before a genuine buyer finally stepped forward and offered a further $10,000.
With no further interest, the property passed in at $1.010mil for negotiation however failed to sell. The reserve is $1,180,000.
3a Monash St, Bentleigh East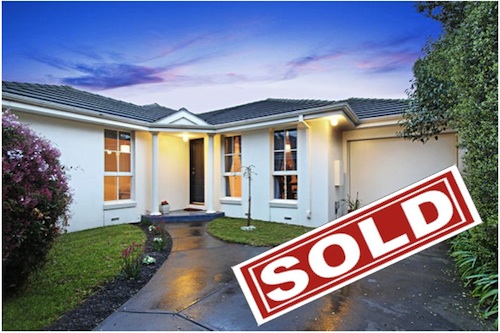 Reported by:

Catherine Cashmore

Agent:

Ray White

Quote:

Requested quote verbal "properties in the area are selling in excess of $600,000

Crowd:

35 (approx.)

Bidders:

2

On Market:

$643,000

Result:

SOLD $651,000
Comment:
A crowd of around 30 attended this auction, and despite most being neighbours, there were a couple of genuine bidders in the crowd who managed to provide some quick fire entertainment.
Calling for an opening bid, the auctioneer was once again forced to get the event moving with a vendor bid of $550,000 – (a fair way below vendor expectation.) However, it didn't take long before steady bidding proceeded in $20,000 increments with the number quickly exceeding $600,000.
At $643,000 the home was placed 'on the market' and using every last trick in the book – squeezing as many bids from the crowd as possible, the auctioneer did an excellent job achieving a healthy 'under the hammer' price of $651,000.
51 Stawell Street, KEW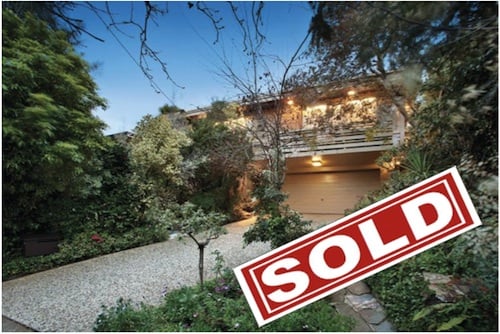 Reported by:

Robert Di Vita

Agent:

Marshall White

Quote:

No quote given

Crowd:

55 (approx.)

Bidders:

3

On Market:

$1,640,000

Result:

SOLD $1,680,000
Comment:
A 4 bedroom 1970's classic, in the prime Studley park location. The auctioneer kicked off with a vendor bid of $1.48mil which was shortly followed by a genuine bid of $1.5mil.
Three bidders competed aggressively and at $1.64mil the figure was referred to the vendor and announced "on the market."
The hammer fell at $1.680mil which is a good strong result for the Million plus market.
1/57 Rosella Street, DONCASTER EAST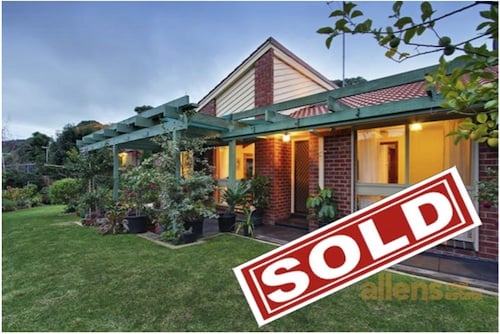 Reported by:

Antony Bucello

Agent:

'Allens' Real Estate

Quote:

$480,000+

Crowd:

35 (approx.)

Bidders:

4

On Market:

N/A

Result:

Passed in at $540,000 – sold after the auction to a different buyer for $558,000
Comment:
Breaking with the usual trend, the auction opened on a genuine bid of $480,000 and 4 bidders competed.
The pace slowed considerably as the price inched towards the 'mid $500,000s' and at $540,000 the property passed in. Negotiation was unsuccessful, however a buyer was sourced after the auction, and the home finally sold for $558,000.
CONTACT US
If you need any assistance with searching, assessing or negotiating your next property purchase or simply wish to discuss your property buying needs, please don't hesitate to contact us. Alternatively, you can complete our online Help Us Help You form and we will contact you.
Regards
Antony Bucello and Catherine Cashmore