New data indicates median prices have once again strengthened. Have you missed the bottom of the market??
by Antony Bucello & Catherine Cashmore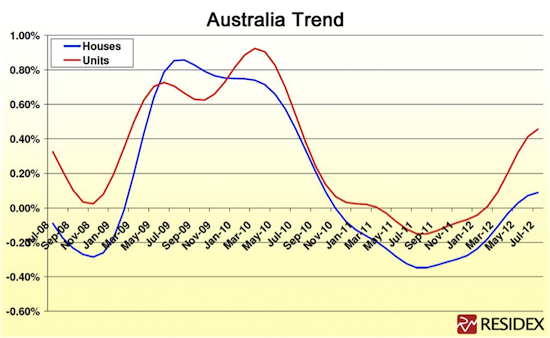 New data from Residex indicates Australia wide; the market is once again producing growth on a month to month basis. Whilst this is good news for vendors, purchasers may be wondering if we're heading into another cycle of price rises.
A breakdown of the figures reveals some interesting statistics. First of all, the housing market – nationwide – has produced better growth than the unit market. This is no doubt due to unit completions producing ample short term supply, however it also indicates owner occupier activity may be improving as "homebuyers" (upsizers pre-dominantly) trend towards house and land purchases over that of units.
Darwin is the outstanding performer and Residex also concludes that Brisbane may be returning to trend.
However, Sydney and Melbourne buyers still have a chance to benefit from the bottom of the cycle, with median prices moving less than 1 per cent for the quarter.
Melbourne's statistics show turnover – to July 2012 – has improved slightly on the previous year's figures; however the percentile increase is only 6.72 per cent. Therefore, overall activity is still below trend.
The ABS has recorded a 0.1% drop in 'owner occupier housing finance' for the month of June and Westpac's "Consumer Sentiment Survey," indicates a drop of 2.5 per cent in August.
Considering all of the above, you could be forgiven in expecting median prices to drop further than all the data indicates. However, there is still a healthy standoff between 'un-erring' vendor expectation – (vendor's not 'meeting the market') – and buyers who – (taking into account the numerous consumer surveys) – feel more than a little 'nervy' regarding our long term position.
In this 'lucky country' of ours vendors don't have to sell – at least the majority 'won't' sell – unless they can achieve a price they deem appropriate.
Consequently, there is a 'floor' beneath how far prices can drop and with 'stock on market' figures reducing, the properties that are selling – in particular those that are selling 'under the hammer' – are the consequence of a few active 'home buyers' being prepared to pay a 'healthy' price for a home they both love and need.
The figures feeding into the median therefore, are representative of a particular composition of properties selling, rather than general market recovery. In other words – the 'quality end of the market' is proving once again you only 'win' at property investment if you buy well initially.
With stock levels reducing, we face a situation where buyers who don't act now may find limited choices remaining by the time the spring market heats up. Considering Melbourne is still sitting at the bottom of a market cycle, buyers should be thinking about acting now, rather than wait for a tightening of supply to fuel demand.
Weekend Clearance Rate Figures

Week Ending Sunday 19th August 2012

Clearance Rate:
58%
Total Auctions:
432 (48 unreported)
Sold:
252
Passed in:
180
At auction:
210
Vendor Bid:
108
Before auction:
42
Real bid:
72
After auction:
0
Total Private Sales:
481
Weekly Turnover:
733
Source: www.reiv.com.au
The NPB clearance rate is representative of the results evidenced in the 'quality' end of the marketplace. We take the results from a range of suburbs; however please note we are not 'suburb specific'. NPB Melbourne, negotiate on hundreds of properties for their clients each year throughout all areas of Melbourne and the Bellarine Peninsula.
Weekend Clearance Rate Figures

Week Ending Sunday 19 August 2012

NPB Clearance Rate:
71%
Total Auctions Reviewed:
38
Sold:
27
Passed in:
11
Under $600k+:
9
3
$600k-$1m:
10
3
$1m+:
8
5
Why is the NPB Clearance Rate always higher than the REIV Clearance Rate?
The NPB clearance rate is a snapshot of 'investment grade' or 'cream of the crop' properties representing only those we recommend to clients. These are properties that hold the best potential for a long term capital growth and rental demand. Whilst the Real Estate Institute of Victoria include all properties scheduled for auction (as reported by their members) – including those that are poorly located and unlikely to attract demand even in a robust climate; our clearance rate is far more representative of the market that represents our client's best interests. It's an important part of how we assess the best negotiation strategy for your needs.
The full list of the 38 properties reviewed by NPB this weekend:
< $600k

Suburb
Type
Beds
Quote
Result
Thornbury
Unit
2
$360-390k
SOLD $390,000
Pascoe Vale
Unit
2
$370-400k
Passed In
Sunshine
House
3
$370-400k
Passed In
South Yarra
Apartment
1
$370-400k
SOLD $395,000
Footscray
Unit
2
$380-420k
Passed In
Elsternwick
Apartment
2
$400-440k
SOLD $435,000
Collingwood
Apartment
2
$420-460k
SOLD $460,000
Reservoir
House
3
$450-485k
SOLD $486,000
Ringwood North
House
4
$450-500k
SOLD $500,000
Blackburn North
House
2
$410-450k
SOLD $519,000
Newport
Townhouse
2
$500-550k
SOLD $591,000
Northcote
Townhouse
2
$510-560k
SOLD $599,500
Sold
9
Passed In
3
NPB Clearance Rate 75%
Total
12
$600k – $1m

Suburb
Type
Beds
Quote
Result
Prahran
House
2
$550-590k
SOLD $600,000
Collingwood
Townhouse
2
$560-620k
SOLD $620,000
Ascot Vale
House
2
$570-620k
SOLD $620,000
East Melbourne
Apartment
2
$500k+
SOLD $655,000
Port Melbourne
House
2
$500-600k
SOLD $666,500
Caulfield North
Townhouse
3
$590-650k
Passed In
Preston
House
3
$650-700k
SOLD $713,500
North Melbourne
Townhouse
2
$690-740k
Passed In
Richmond
Townhouse
2
$695k+
SOLD $765,000
Essendon
House
3
$750-800k
SOLD $830,000
Abbotsford
House
3
$770-820k
SOLD $843,000
Richmond
House
2
$880k+
SOLD $960,000
Hawthorn
House
3
$900-950k
Passed In
Sold
10
Passed In
3
NPB Clearance Rate 77%
Total
13
$1m+

Suburb
Type
Beds
Quote
Result
Fitzroy North
House
3
$975-1050k
Passed In
Port Melbourne
House
3
$1-1.1m
SOLD $1,190,000
Carlton North
House
3
$1.1-1.2m
SOLD $1,200,000
Richmond
Townhouse
3
$1.15-1.25m
Passed In
Mount Martha
House
4
$1.2-1.3m
Passed In
Hawthorn
House
3
$1.2-1.35m
SOLD $1,410,000
Kew
House
4
$1.1-1.2m
SOLD $1,411,000
Middle Park
House
3
$1.3m+
SOLD $1,502,000
Canterbury
House
4
$1.8-2m
SOLD $2,132,500
Kew
House
4
$1.9-2.1m
Passed In
Brighton East
House
4
$2.5m+
SOLD $2,665,000
Hawthorn
House
4
$3-3.3m
SOLD $3,230,000
South Yarra
House
5
$5-5.5m
Passed In
Sold
8
Passed In
5
NPB Clearance Rate 62%
Total
13
Overall

Sold
27
Passed In
11
NPB Clearance Rate 71%
Total
38
AUCTIONS IN THE SPOTLIGHT
1/93 Kambrook Rd Caulfield North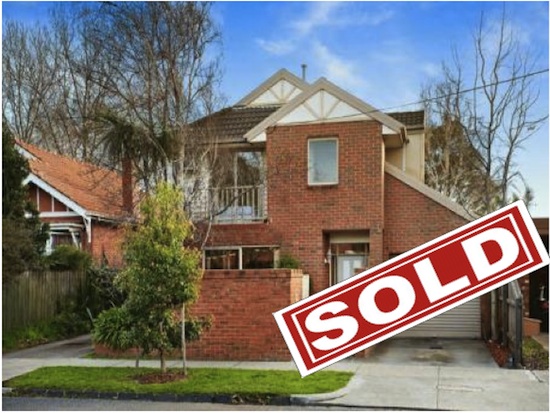 Reported by:

Catherine Cashmore

Agent:

Gary Peer

Quote:

Over $590-650k

Crowd:

25 people (approx.)

Bidders:

2

On Market:

N/A

Result:

Passed in at $600,000 – sold $630,000
Comment:
The rain poured for this auction so it was thankfully conducted inside. There was a small crowd – and considering the property was positioned on a busy through road, it was no surprise it took a bit of cajoling to get things moving. Opening on a vendor bid of $570K – it took mid-term break before we saw two bidders step in offering little more than 1 or 2 bids each. The property passed in at $600K and was negotiated successfully for an undisclosed result below the upper end of the quoted range.
27 Henrietta St, Hawthorn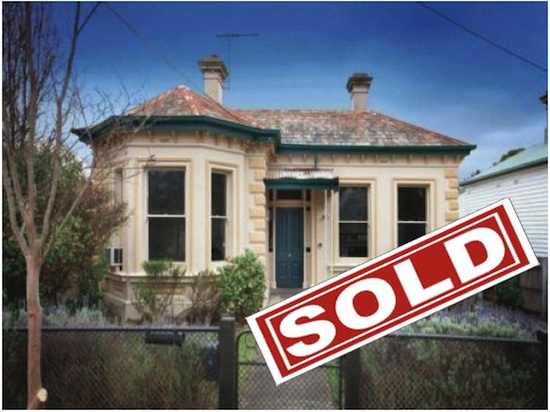 Reported by:

Robert Di Vita

Agent:

Marshall White

Quote:

None given

Crowd:

20+ people (approx.)

Bidders:

5

On Market:

$1.340M

Result:

SOLD $1.410M
Comment:
An original 3 bedroom double fronted Victorian in a desirable location – Marketed as "Renovation Opportunity of the Year" – and as such, presented a good 'foot in the door' opportunity for the suburb. 5 bidders competed, and the auction moved at a rapid pace. Opening on a genuine bid of 1.120Mil it quickly reached its reserve of 1.340Mil, and with 3 bidders still competing, sold for a boom result of 1.410Mil.
73 Mills Street, Middle Park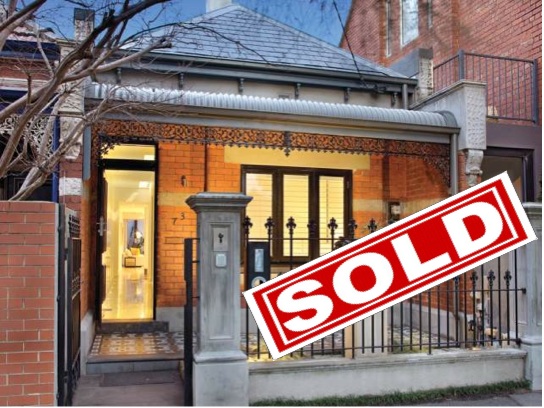 Reported by:

Catherine Cashmore

Agent:

Marshall White

Quote:

More than 1.3m

Crowd:

40 people (approx.)

Bidders:

4

On Market:

$1.490m

Result:

SOLD $1.502Mil
Comment:
A crowd of around 40 attended this fully renovated and extended single fronted 3 bedroom 2 bathroom Victorian in Middle Park (walking distance to the beach). The vendors were wanting "in excess of 1.3Mil" and the auctioneer didn't have to work hard to get it! 4 bidders, heated bidding throughout – and vendor's that refused to put it 'on the market' until the price had almost reached 1.5Mil, saw buyers fiercely competing. The result was big, but in an area that's tightly held, a quality home of this calibre, was likely to attract competition. The auction was long – bidding frantic – and such was the excitement, the crowd rewarded the auctioneer with a round of applause. Good result in the current market.
23 Queen St, Kew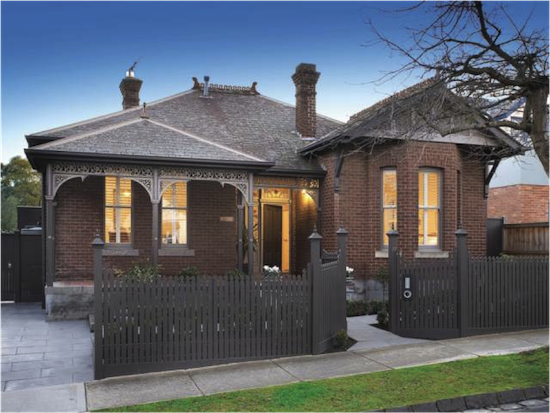 Reported by:

Robert Di Vita

Agent:

Marshall White

Quote:

High 1Mil – low 2Mil

Crowd:

55 people (approx.)

Bidders:

4

Result:

Passed in on a genuine bid of $2.1m.
Comment:
A beautifully renovated 4 bedroom period home in the heart of Kew. Opening on a genuine bid of 1.9Mil, bidding was well paced until at 1.2055Ml the auctioneer broke to talk to the vendor. Unfortunately for the buyers, the property hadn't yet reached reserve – somewhat deflated, the bidding only managed to push a little higher to 2.1Mil before the property passed in for negotiation. No reserve was disclosed and the property remains 'for sale.'
CONTACT US
If you need any assistance with searching, assessing or negotiating your next property purchase or simply wish to discuss your property buying needs, please don't hesitate to contact us. Alternatively, you can complete our online Help Us Help You form and we will contact you.
Regards
Antony Bucello and Catherine Cashmore