July data expected to show continued improvement in the Melbourne Property Market
by Antony Bucello & Catherine Cashmore
This weekend saw a substantial lift in the number of auctions recorded in comparison to the previous few weeks – during which there have only been around 350 taking place metro wide. Therefore this week's clearance rate – once again in excess of 60 per cent (61 per cent) – is starting to show an encouraging trend for the industry as a whole. Albeit, overall transaction figures are still lower than normal reaffirming that buyers continue to hold the upper hand.
RP Data-Rismark index results for the month of July – due to be released Wednesday 1 August – are expected to show a further improvement in capital city values which they state have been "trending upwards since the beginning of June" in both Sydney and Melbourne. Once again, it underlines that the properties selling are attracting good prices albeit, with transaction rates low, you can be assured the results filtering in are only representative of 'the best of the best'.
According to RPData's results, despite the population surge into both Brisbane and Perth, values in both cities have recorded slight negative movements over the month of July. However we need to take into account that July is traditionally one of the quietest months of the year in real estate. Therefore, until a trend establishes itself, results should be viewed in context of the external conditions.
This week we attended a number of auctions covering a broad scope of style, design and proximity to the CBD. Once again we experienced competition for the homes that stood out in their relative neighbourhoods and attracted home buyers as well as investors. However, there are plenty of 'good' listings falling under the radar that may tick the necessary investment criteria, however due to their presentation or marketing campaign; fail to attract the needed demand to sell under the hammer.
Therefore, for investors – this is a perfect opportunity to step in and secure a good long term acquisition under expected market value. Once you understand the concept of market cycles, you grasp the concept that opportunities currently available in metro Melbourne, will not hang around perpetually.
Weekend Clearance Rate Figures

Week Ending Sunday 29th July 2012

Clearance Rate:
62%
Total Auctions:
426 (70 unreported)
Sold:
264
Passed in:
162
At auction:
212
Vendor Bid:
100
Before auction:
50
Real bid:
62
After auction:
2
Total Private Sales:
528
Weekly Turnover:
792
Source: www.reiv.com.au
The NPB clearance rate is representative of the results evidenced in the 'quality' end of the marketplace. We take the results from a range of suburbs; however please note we are not 'suburb specific'. NPB Melbourne, negotiate on hundreds of properties for their clients each year throughout all areas of Melbourne and the Bellarine Peninsula.
Weekend Clearance Rate Figures

Week Ending Sunday 29th July 2012

NPB Clearance Rate:
78%
Total Auctions Reviewed:
37
Sold:
29
Passed in:
8
Under $600k:
10
3
$600k-$1m:
10
2
$1m+:
9
3
Why is the NPB Clearance Rate always higher than the REIV Clearance Rate?
The NPB clearance rate is a snapshot of 'investment grade' or 'cream of the crop' properties representing only those we recommend to clients. These are properties that hold the best potential for a long term capital growth and rental demand. Whilst the Real Estate Institute of Victoria include all properties scheduled for auction (as reported by their members) – including those that are poorly located and unlikely to attract demand even in a robust climate; our clearance rate is far more representative of the market that represents our client's best interests. It's an important part of how we assess the best negotiation strategy for your needs.
The full list of the 37 properties reviewed by NPB this weekend:
< $600k

Suburb
Type
Beds
Quote
Result
Chelsea
Unit
2
$320-350k
SOLD $357,500
Templestowe Lower
Townhouse
2
$350-380k
SOLD $390,000
Watsonia
House
3
$390-430k
SOLD $435,000
South Yarra
Apartment
1
$400-440k
SOLD $440,000
Cheltenham
Unit
2
$400-440k
SOLD $441,000
Yarraville
Townhouse
2
$420-460k
PASSED IN
Ringwood
House
4
$425k+
PASSED IN
Doncaster
Apartment
2
$470k+
SOLD $482,000
Hawthorn
Unit
1
$450k+
SOLD $527,000
Richmond
Unit
2
$450-495k
SOLD $550,000
East Melbourne
Apartment
1
$475-500k
SOLD $563,000
Vermont
House
3
$500-550k
SOLD $571,000
Coburg
House
3
$500-550k
PASSED IN
Sold
10
Passed In
3
NPB Clearance Rate 77%
Total
13
$600k – $1m

Suburb
Type
Beds
Quote
Result
Brunswick
House
3
$550-600k
SOLD $610,000
Bentleigh East
House
3
$570-620k
SOLD $620,000
Box Hill South
Townhouse
3
$590-640k
SOLD $640,000
Carnegie
House
4
$600-650k
PASSED IN
South Yarra
Apartment
2
$600-650k
PASSED IN
St Kilda
House
2
$650-700k
SOLD $720,000
Pascoe Vale South
House
4
$690-740k
SOLD $745,500
Brunswick East
House
3
$730-780k
SOLD $780,000
Northcote
House
3
$790-870k
SOLD $840,000
Hawthorn
Apartment
2
$700k+
SOLD $850,000
Mt Waverley
House
5
$700-750k
SOLD $881,000
Mitcham
House
4
$900k+
SOLD $985,000
Sold
10
Passed In
2
NPB Clearance Rate 83%
Total
12
$1m+

Suburb
Type
Beds
Quote
Result
Balwyn North
House
3
$1-1.1m
SOLD $1,100,000
Richmond
Townhouse
3
$1-1.1m
SOLD $1,110,000
Ivanhoe
House
3
$1-1.1m
PASSED IN
Thornbury
House
3
$900k-1m
SOLD $1,112,000
Mont Albert North
House
3
$1-1.1m
SOLD $1,205,000
Williamstown
House
3
$1-1.1m
PASSED IN
Ivanhoe
House
4
$1.2-1.3m
SOLD $1,435,000
Elsternwick
Townhouse
4
$1.3m+
SOLD $1,456,000
Hampton
House
4
$1.5-1.6m
SOLD $1,600,000
Balwyn North
House
3
$1.6-1.7m
PASSED IN
Caulfield North
House
5
$2m+
SOLD $2,150,000
Sold
9
Passed In
3
NPB Clearance Rate 75%
Total
12
Overall

Sold
29
Passed In
8
NPB Clearance Rate 78%
Total
37
AUCTIONS IN THE SPOTLIGHT
7/ 225 Domain Road, South Yarra
Reported by:

Catherine Cashmore

Agent:

Bennison Mackinnon

Quote:

Over $600k

Crowd:

30 people (approx.)

Bidders:

0

On Market:

N/A

Result:

Passed in on a vendor bid of $600,000, Reserve – $645,000.
Comment:
Despite being well attended and in a location situated within walking distance to some of South Yarra's prime facilities, this auction failed to attract the attention needed to sell under the hammer. Opening on a vendor bid, the auctioneer wasted no time in his assessment of the situation and passed the property in on the same vendor bid no more than 10 minutes later.
3 Malvolio Street, Glen Huntly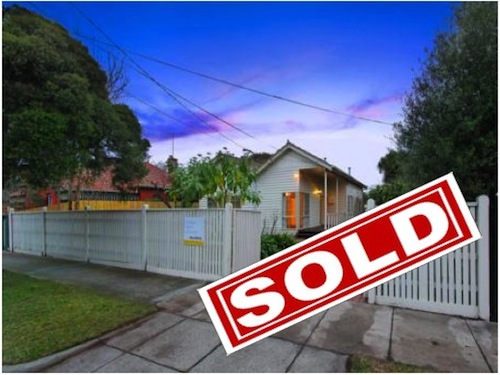 Reported by:

Catherine Cashmore

Agent:

Ray White

Quote:

$650,000+

Crowd:

40+ (approx.)

Bidders:

3

On Market:

$731,000

Result:

$782,000
Comment:
Situated in the hub of Glen Huntly, this property offered an entry level chance for family home buyers to get a foot through the door. Few houses marketed in this price range are offered for sale in this pocket of Glen Huntly – with a recent increase in the number of units taking up the swell of overall sales. A $650K+ price range was lower than expected value, with our own estimates evaluating the price range closer to mid $700K. Opening on a genuine bid of $650K, the auction moved at a rapid pace. Three bidders competed in all – at $731K it was announced on the market and sold soon after for $783K. A good result considering the current market atmosphere.
108/8 Clay Drive, Doncaster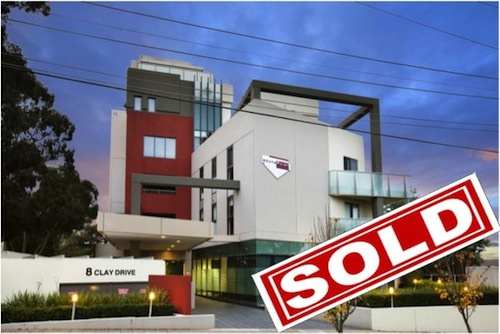 Reported by:

Antony Bucello

Agent:

Ray White

Quote:

$470k+

Crowd:

25 (approx.)

Bidders:

2

On Market:

N/A

Result:

PASSED IN ON A REAL BID AND LATER SOLD FOR $482,000.
Comment:
The rain forced around 25 people to gather into the living room of this well presented 2 bedroom, 2 bathroom apartment close to Doncaster Shoppingtown. The auction started with a real bid of $450k and there were 2 interested parties willing to participate and put their hands up. When the bidding reached $480k, Ray White Manningham auctioneer Frank Perri referred the bid to his client and returned to explain they were not yet at a level that they could announce the property as being on the market. The property passed in the highest bidder and a sale was later negotiated for $482k, a good result for the purchaser considering comparable sales evidence suggested this property was worth closer to $500k and perhaps even a little more.
CONTACT US
If you need any assistance with searching, assessing or negotiating your next property purchase or simply wish to discuss your property buying needs, please don't hesitate to contact us. Alternatively, you can complete our online Help Us Help You form and we will contact you.
Regards
Antony Bucello and Catherine Cashmore