Conflicting statistics – what does it mean for Melbourne's real estate market?
by Antony Bucello & Catherine Cashmore
This week's clearance rate again tipped over the 60 per cent mark (coming in at 62 per cent) however with so few auctions scheduled (336) and less than 400 private sales it's a little too soon to announce we've entered a new trend.
In the meantime, monthly statistics have been released from various providers and continue to confuse the general public. For example, over the past few weeks we've seen RP Data-Rismark, Residex, and the REIV all produce differing interpretations of the state of Melbourne's market for the both the month of June & June Quarter.
RPData were first off the bat, recording a rise of 1 per cent in Melbourne's median house price over the month of June to $480,000. The REIV were slightly more 'bullish' recording a rise of 2.9 per cent in the June quarter taking the median to $520,000 (although they did specify that the gains were no more than a correction of previous drops in Melbourne's median data). As for Residex, they have collated their own figures and recorded a drop in both the month of June and the June quarter by -0.49 per cent and -1.31 per cent respectively. They record Melbourne's current median house price at $555,000. So who to believe?
The dialogue that has been published and subsequently scrutinised based on these conflicting results, has consequently split the 'bulls' and 'bears' directly down the middle. According to random groups of commentators, we're both 'recovering' and 'falling'. Furthermore, how does the average home buyer or investor 'cope' with such conflicting information circulating through various social media outlets, or out of the mouths of 'respected' industry professionals?
While statistics may indicate whether it's a 'buyer' or 'vendor' market, they'll give little clue to the current value of a property – aside perhaps from an inkling of the type of buyer sentiment you may encounter during a sale. Until overall turnover markedly improves and the clearance rate – which broadly indicates the 'heat in the market' – rises and stabilises consistently week to week – you may as well give microscopic monthly, or for that matter quarterly, data little more than a glance.
Over the past few weeks there have only been around 350 properties auctioned per week in Melbourne – approximately half the usual numbers we experience. Therefore a relatively low number of 'extra' sales occurring from one Saturday to the next obviously affects the clearance rate percentage to a greater degree, than it would had there been 600 properties auctioned.
So does the jump in the clearance figures indicate market recovery? No. Rather it represents the particular composition of 'good' properties available from one week to the next. Similarly a rise or fall in the median house price in any one month when turnover is so terribly low, indicates little more than a monthly 'blip' on the radar. This doesn't mean 'some' properties aren't achieving good prices. As you will see from our weekly auction reports, stand out results are no rarity for the 'best of the best'. However – as we've stated previously 'you have to buy well, to sell well.'
This aside, it's widely agreed we're in an overall good buyer's market – with interest rates low and a healthy percentage of vendors that 'need' to sell – there's ample opportunity to purchase at what's 'broadly' considered to be the 'bottom of the market' – '6 o'clock' on the property clock. However, this is only achievable if you have the expertise to understand what separates the good from 'average'.
Weekend Clearance Rate Figures

Week Ending Sunday 22nd July 2012

Clearance Rate:
62%
Total Auctions:
336 (35 unreported)
Sold:
208
Passed in:
128
At auction:
167
Vendor Bid:
80
Before auction:
38
Real bid:
48
After auction:
3
Total Private Sales:
490
Total Weekly Turnover:
698
Source: www.reiv.com.au
The NPB clearance rate is representative of the results evidenced in the 'quality' end of the marketplace. We take the results from a range of suburbs; however please note we are not 'suburb specific'. NPB Melbourne, negotiate on hundreds of properties for their clients each year throughout all areas of Melbourne and the Bellarine Peninsula.
Weekend Clearance Rate Figures

Week Ending Sunday 22nd July 2012

NPB Clearance Rate:
73%
Total Auctions Reviewed:
40
Sold:
29
Passed in:
11
Under $600k:
11
4
$600k-$1m:
11
3
$1m+:
7
4
Why is the NPB Clearance Rate always higher than the REIV Clearance Rate?
The NPB clearance rate is a snapshot of 'investment grade' or 'cream of the crop' properties representing only those we recommend to clients. These are properties that hold the best potential for a long term capital growth and rental demand. Whilst the Real Estate Institute of Victoria include all properties scheduled for auction (as reported by their members) – including those that are poorly located and unlikely to attract demand even in a robust climate; our clearance rate is far more representative of the market that represents our client's best interests. It's an important part of how we assess the best negotiation strategy for your needs.
The full list of the 40 properties reviewed by NPB this weekend:
< $600k

Suburb
Type
Beds
Quote
Result
Lalor
House
3
$300-330k
SOLD $335,500
South Melbourne
Apartment
1
$310-340k
SOLD $341,000
Coburg
Villa Unit
2
$370-400k
SOLD $405,000
Hawthorn
Apartment
1
$370-400k
SOLD $410,000
Essendon
Villa Unit
2
$400-440k
SOLD $447,000
Kew
Apartment
2
$420-470k
PASSED IN
Newport
House
3
$490-540k
PASSED IN
Kensington
House
2
$500-550k
SOLD $547,500
Nunawading
House
3
$500-550k
SOLD $550,000
Flemington
Apartment
2
$500-550k
PASSED IN
Burwood
House
3
$500-550k
SOLD $553,000
Pascoe Vale South
House
3
$510-560k
SOLD $560,000
Richmond
House
2
$540-570k
PASSED IN
West Footscray
House
3
$530-570k
SOLD $577,500
Box Hill North
House
3
$530-580k
SOLD $585,500
Sold
11
Passed In
4
NPB Clearance Rate 73%
Total
15
$600k – $1m

Suburb
Type
Beds
Quote
Result
Northcote
Villa Unit
2
$580-630k
SOLD $622,500
Brunswick
House
3
$500-550k
SOLD $625,000
Abbotsford
House
2
$600k+
SOLD $650,000
Coburg
House
3
$540-590k
SOLD $656,000
Surrey Hills
Villa Unit
2
$520-570k
SOLD $660,000
Thornbury
House
3
$700-750k
SOLD $750,000
Seddon
House
3
$650-700k
SOLD $753,000
Northcote
House
2
$600-660k
SOLD $801,000
Blackburn
House
4
$680-740k
PASSED IN
Glen Waverley
House
4
$700k+
SOLD $810,000
Caulfield South
Townhouse
3
$700-770k
PASSED IN
Williamstown
Townhouse
3
$800-850k
SOLD $850,000
Port Melbourne
House
2
$800-850k
PASSED IN
Flemington
House
4
$800-850k
SOLD $940,000
Sold
11
Passed In
3
NPB Clearance Rate 78%
Total
14
$1m+

Suburb
Type
Beds
Quote
Result
Hampton
House
2
$950k+
SOLD $1,046,000
Caulfield
Townhouse
3
$1-1.1m
PASSED IN
Abbotsford
House
4
$1.1-1.2m
SOLD $1,200,000
Ivanhoe
House
3
$1.2-1.3m
SOLD $1,360,000
Hawthorn East
House
3
$1.25-1.35m
SOLD $1,390,000
Malvern
House
3
$1.4-1.5m
SOLD $1,550,000
Richmond
House
3
$1.4m+
SOLD $1,621,000
Essendon
House
4
$1.45-1.55m
PASSED IN
Albert Park
House
3
$1.7-1.8m
SOLD $1,802,000
Carlton
House
4
$1.8m+
PASSED IN
Eaglemont
House
4
$2m+
PASSED IN
Sold
7
Passed In
4
NPB Clearance Rate 64%
Total
11
Overall

Sold
29
Passed In
11
NPB Clearance Rate 73%
Total
40
AUCTIONS IN THE SPOTLIGHT
60 Woods Street, Newport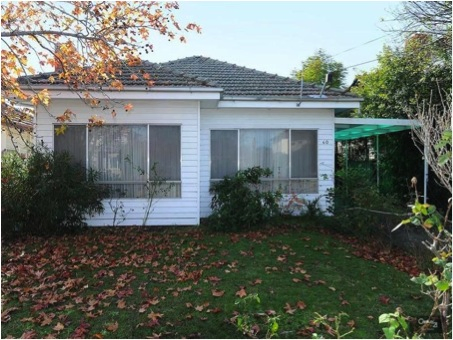 Reported by:

Catherine Cashmore

Agent:

Century 21

Quote:

$490,000-$540,000

Crowd:

30 people (approx.)

Bidders:

0

On Market:

N/A

Result:

Passed in on a vendor bid of $500,000
Comment:
Despite being well attended and 'chatter' from the crowd prior to the auction revealing there was buyer interest, this auction failed to gather steam. Marketed as a property 'ripe for renovation', the 3 bedroom 1 bathroom home didn't attract one bid. Opening on a vendor bid of $500,000, the auctioneer tried his best to gather enthusiasm but to no avail. The rather 'long winded' auction passed in 30 minutes later on the initial vendor bid of $500,000.
29 Seddon St, SEDDON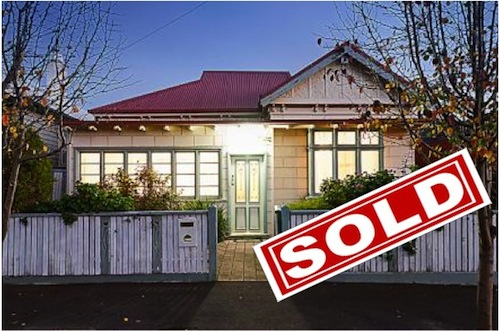 Reported by:

Catherine Cashmore

Agent:

Hocking Stuart

Quote:

$650,000 – $700,000

Crowd:

60+ (approx.)

Bidders:

4

On Market:

$735,000

Result:

$753,000
Comment:
Situated in one of the best streets in Seddon, this double fronted 'updated' home attracted healthy attention, with a crowd well in excess of 60. The auctioneer didn't need to work hard to get the bidding started. Opening the on a vendor bid of $600,000 (lower than expected) he was countered by an immediate bid of $620,000 before the action took off. From here on in the auction was full of 'determined' bids from three active participants. At $735,000 it was announced on the market and with two bidders remaining, it sold under the hammer a short while later for $753,000.
CONTACT US
If you need any assistance with searching, assessing or negotiating your next property purchase or simply wish to discuss your property buying needs, please don't hesitate to contact us. Alternatively, you can complete our online Help Us Help You form and we will contact you.
Regards
Antony Bucello and Catherine Cashmore