Happy End of Financial Year!
Who's partying like it's $19.99?
Clearly 'Energy Watch' from The Block.
by Antony Bucello & Catherine Cashmore
This weekend's results were as expected recording a 59 per cent clearance rate, slightly below this year's 61 per cent year to date CR. Only 432 auctions were scheduled due to the school holidays and this, combined with the erratic cold weather, didn't bode the ideal atmosphere for happy house hunters.
You can read all the statistics and analyse as much data as you like, but there's no getting away from the fact that Melbourne's market place is a 'mixed bag'. One set of stats will indicate a market upturn – (R P data for example, have recorded a 1 per cent increase over month of June) – and another shows we're still holding stable. However for the home buyer, once they find their 'ideal' house, stats go out the window, and it all depends on the property.
Unlike shares, each property has to be priced on it's own idiosyncrasies'. Finding the right price employs a number of factors, predominant of which is buyer demand. Despite the figures still indicating we have a large amount of stock languishing on the market, those numbers are boosted by high rise accommodation or homes in the outer suburbs – areas and properties that only attract marginal buyer interest. There's not a lot to choose from in the inner and middle ring suburbs, therefore if you do find something of quality – assuming vendor expectation is comparable to market conditions – the level of demand will be the primary indicator of the eventual selling price.
If the demand is good, chances are competition will push the price 'top of the range', if not, then for the savvy negotiator, there's every chance to secure a 'below average' result. However, one thing you're not going to find in today's marketplace is consistency. Hence, why stats and various market commentaries being released, often have opposing views.
The surprise of the day came from my visit to channel 9s The Block auction at 407 Dorcas St. We'd predicted a repeat of last year's finale disappointment, after all, one place the stats all agree, is on the current malaise in the million dollar plus market place. However, as you'll all be aware by now, 407 Dorcas St – a four bedroom terrace with no off street parking, literally 'flew' at auction. It was hard to count the number of bidders due to attempts at 'on line' bidding made available by Channel 9 for those not brave enough to openly raise a hand. Albeit, the on line attempts could not keep pace with what was happening 'in house', with bids coming in from every corner and a price which – any valuer would agree – exceeded market value by no small amount. Selling for a whopping 1.440Mil – it was a price we could never advise our clients to commit to. However clearly others thought different. Albeit, a wonderful result for the contestants.
The success of this year's finale, compared to last year, we'd put down to a few factors;
Firstly – the properties were not situated opposite a multi story car park, super market, and bottle shop!
Secondly – the auctions took place during the day 'in house'. This meant the co-ordination between each was better managed. Cameras moved from property to property saving a multitude of bidders the pain of sitting through all four auctions which last year took in excess of four hours to complete.
Thirdly – South Melbourne is a different location in every respect to Richmond. Although the terraces were not in the best pocket of the suburb, being walking distance from Melbourne's CBD and Albert Park lake, clearly holds extra desirability to the average 'home' buyer.
Finally – they were better properties! Offering views (roof top terrace), four bedrooms, and larger living areas, which clearly attracted a larger audience of prospective bidders.
All in all we can only bow our heads to this year's series and say 'well done' to Channel 9's 'The Block' – an outstanding and un-predicted result and a wonderful success for those who worked so hard.
Weekend Clearance Rate Figures

Week Ending Sunday 1st July 2012

Clearance Rate:
59%
Total Auctions:
432
Sold:
257
Passed in:
175
At auction:
222
Vendor Bid:
123
Before auction:
35
Real bid:
52
After auction:
4
Total Private Sales:
541
Total Weekly Turnover:
798
Source: www.reiv.com.au
The NPB clearance rate is representative of the results evidenced in the 'quality' end of the marketplace. We take the results from a range of suburbs; however please note we are not 'suburb specific'. NPB Melbourne, negotiate on hundreds of properties for their clients each year throughout all areas of Melbourne and the Bellarine Peninsula.
Weekend Clearance Rate Figures

Week Ending Sunday 1st July 2012

NPB Clearance Rate:
78%
Total Auctions Reviewed:
37
Sold:
29
Passed in:
8
Under $600k:
9
3
$600k-$1m:
10
2
$1m+:
10
3
Why is the NPB Clearance Rate always higher than the REIV Clearance Rate?
The NPB clearance rate is a snapshot of 'investment grade' or 'cream of the crop' properties representing only those we recommend to clients. These are properties that hold the best potential for a long term capital growth and rental demand. Whilst the Real Estate Institute of Victoria include all properties scheduled for auction (as reported by their members) – including those that are poorly located and unlikely to attract demand even in a robust climate; our clearance rate is far more representative of the market that represents our client's best interests. It's an important part of how we assess the best negotiation strategy for your needs.
The full list of the 37 properties reviewed by NPB this weekend:
< $600k

Suburb
Type
Beds
Quote
Result
Pascoe Vale
Unit
2
$330-360k
SOLD $360,000
Elwood
Apartment
1
$370-400k
SOLD $400,000
Greensborough
House
3
$400-440k
SOLD $440,000
West Footscray
House
3
$400-440k
SOLD $450,000
Croydon
House
4
$370k+
SOLD $481,000
Coburg
Apartment
2
$370-400k
PASSED IN
Surrey Hills
Unit
3
$460-500k
SOLD $502,000
Sunshine North
House
3
$500-550k
PASSED IN
Mentone
House
3
$500-550k
PASSED IN
Newport
House
3
$520-570k
SOLD $580,000
Mt Waverley
House
2
$530-580k
SOLD $586,000
Forest Hill
House
3
$540-580k
SOLD $590,000
Sold
9
Passed In
3
NPB Clearance Rate 75%
Total
12
$600k – $1m

Suburb
Type
Beds
Quote
Result
Brunswick
House
3
$550-600k
SOLD $610,000
Kew
Unit
3
$580-630k
SOLD $610,000
South Kingsville
House
2
$600-650k
PASSED IN
Bentleigh
Townhouse
3
$600-650k
PASSED IN
Glen Waverley
House
3
$620-680k
SOLD $682,000
Seddon
House
2
$600-650k
SOLD $702,000
Oakleigh
House
3
$650-700k
SOLD $710,000
Thornbury
House
2
$670-720k
SOLD $728,000
Collingwood
Apartment
3
$650-710k
SOLD $757,000
Blackburn
House
3
$690k+
SOLD $800,000
Armadale
House
2
$750k+
SOLD $890,000
Fitzroy
House
2
$860-940k
SOLD $970,000
Sold
10
Passed In
2
NPB Clearance Rate 83%
Total
12
$1m+

Suburb
Type
Beds
Quote
Result
Brighton
House
3
$950-1m
SOLD $1,045,000
Williamstown
House
4
$1-1.1m
SOLD $1,110,000
Kew East
Townhouse
3
$1.05-1.15m
PASSED IN
Collingwood
House
4
$860-950k
SOLD $1,147,000
Kew East
House
4
$1.1-1.2m
SOLD $1,225,000
Templestowe Lower
House
4
$1.1-1.2m
SOLD $1,240,000
Balwyn North
House
4
$1.1-1.2m
SOLD $1,280,000
Hampton
House
3
$1.19-1.3m
SOLD $1,290,000
Glen Waverley
House
5
$1.45-1.55m
SOLD $1,550,000
South Yarra
Townhouse
4
$1.45-1.55m
PASSED IN
Elsternwick
House
5
$1.5m+
SOLD $1,600,000
Elwood
House
4
$1.9-2.1m
PASSED IN
Hawthorn East
House
4
$2.5m+
SOLD $2,570,000
Sold
10
Passed In
3
NPB Clearance Rate 77%
Total
13
Overall

Sold
29
Passed In
8
NPB Clearance Rate 78%
Total
37
AUCTIONS IN THE SPOTLIGHT
41 Watt St, South Kingsville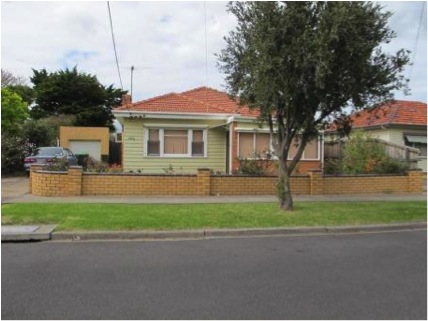 Reported by:

Catherine Cashmore

Agent:

Hocking Stuart

Quote:

$580,000-$630,000

Crowd:

4 people (approx.)

Bidders:

0

On Market:

N/A

Result:

Passed in on a Vendor Bid $585,000
Comment:
Although this three bedroom house was rentable and well cared for, this property mainly represented 'land value' only. The auction was sparsely attended with a 'crowd' of 4. Opening on a vendor bid of $570,000, there was little response from the attendees. A second vendor bid of $585,000 was placed before the property was passed in. A later offer of $595,000 failed to gain acceptance and the reserve has been set at $620,000
3/35 Norfolk St, Yarraville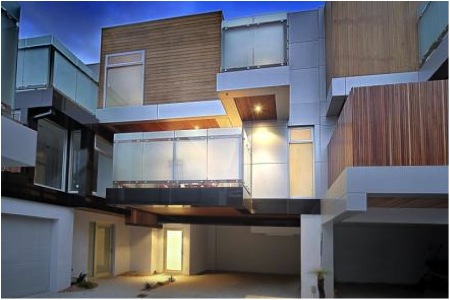 Reported by:

Catherine Cashmore

Agent:

Compton Green

Quote:

POA

Crowd:

1

Bidders:

0

On the Market:

N/A

Result:

Passed in on a vendor bid of $870,000
Comment:
A well located contemporary three bedroom tri level apartment – walking distance to all amenities with two private outdoor zones. I was the only attendee at this auction. Not surprisingly, the property passed in on a vendor bid of $870,000 with a reserve of $890,000. When you consider the average home buyer could purchase a 'free standing' period dwelling in Yarraville for a similar price, it was no surprise to see such a result.
407 Dorcas St, South Melbourne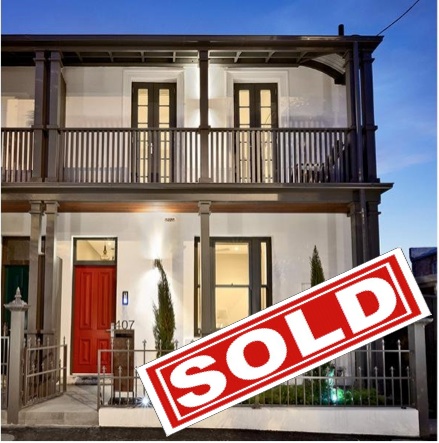 Reported by:

Catherine Cashmore

Agent:

RT Edgar

Quote:

POA

Crowd:

40+ people (approx.)

Bidders:

6+

On the Market:

$992,000

Result:

SOLD $1,440,000
Comment:
The buyer from 'Energy Watch' made the opening bid of 1.220…Mil and some 'dollar' amount which was so precise it had everyone laughing before the auction had got underway. Placing the property immediately on the market, the auctioneer called for a bid to 'round' him up to a whole number. There were well in excess of 6 bidders and when the price topped 1.2Mil, it's fair to say the SOLD result was far in excess of what most would deem 'comparable' market value. Selling for $1,440,000, we can only congratulate the prize winners on such an outstanding result.
CONTACT US
If you need any assistance with searching, assessing or negotiating your next property purchase or simply wish to discuss your property buying needs, please don't hesitate to contact us. Alternatively, you can complete our online Help Us Help You form and we will contact you.
Regards
Antony Bucello and Catherine Cashmore