Lack of activity in the Luxury Housing Market, Pushing Overall Median House Price Lower
by Antony Bucello & Catherine Cashmore
The clearance rate this weekend came in at 60 per cent – higher than this time last year (during which it was 56 per cent) and activity on the ground, particularly around the State median price range has proved to be robust. However, figures released from RPData this week showed a national drop in capital city median house values by 1.4%, which is prospected to feed into the RBA's interest rate decision when they meet this coming Tuesday. The greatest drop was in Melbourne and therefore we need to analyse the data a little closer to understand why results are so weak.
Most homebuyers shopping in the market place will understandably be feeling as if the weak conditions should equate to lower prices. There's no doubt the past couple of years have seen price drops across the market and particularly favoured those able to negotiate, with more homes selling behind closed doors than 'under the hammer.' However as we pointed out last week, quality properties in the $400-600K price range in the inner and middle ring suburbs are falling under high demand. If anything we've noticed prices pushing higher than during the latter stages of last year, and therefore the drops publicized by RPData are not necessarily representing an easy playing field for the home buyer market.
The median price is simply the middle number of all properties sold, and therefore not helpful when it comes to working out individual values. The one side of the market that is continuing to struggle is the $1.5mil plus price range. With the continual fluctuations in the financial sector along with banks cutting their staff force and sending jobs overseas, home buyers downsizing from luxury homes are being forced to accept lower prices which is naturally lowering the overall capital city median.
Consequently, there's a split between the lower end of the market represented primarily by a robust apartment market which – with the lack of first home buyers in any significant number – is dominated by the investment sector and performing reasonably well. This is in direct opposition to a weak 'top end,' with vendors that 'need' to sell reducing prices in an attempt to motivate sales.
Because this sector of the housing market is weak, if you're looking to 'upsize' into the 'luxury' end of the housing sector, now would be an excellent time to move. The weakness in this price bracket is presenting some excellent opportunities.
RPData mentioned in their media release that the economy, overall, is looking good and the only reason buyers aren't moving would be due to diminished confidence. This is a fair statement, albeit there is confidence in some areas of the market as we've clearly demonstrated over previous weeks. However, as soon as sentiment improves (as it no doubt will) there's likely to be a push in market prices. Therefore, it's worth remembering, when data is provoking the old 'buyer's market' headlines, buyers should take note to ensure they stay ahead of the curve.
The key to buying well is to capture the bottom of the cycle – where we currently sit. Considering the RBA may surprise us with another drop in rates and stimulate demand, it would be an unwise decision to wait.
Weekend Clearance Rate Figures

Week Ending Sunday 3rd June 2012

Clearance Rate:
60%
Total Auctions:
566
Sold:
340
Passed in:
226
At auction:
278
Vendor Bid:
147
Before auction:
62
Real bid:
79
After auction:
0
Total Private Sales:
599
Total Sales:
939
Source: www.reiv.com.au
The NPB clearance rate, which represents the 'quality' end of the market place shows consistency. Properties around the metro median are falling under high demand from both investors and owner-occupiers. Top end sales are under-performing, however good homes, even in this price bracket, are managing to sell with strong negotiation between buyer and vendor expectation.
Weekend Clearance Rate Figures

Week Ending Sunday 3rd June 2012

NPB Clearance Rate:
75%
Total Auctions Reviewed:
36
Sold:
27
Passed in:
9
Under $600k:
10
2
$600k-$1m:
9
4
$1m+:
8
3
Why is the NPB Clearance Rate always higher than the REIV Clearance Rate?
The NPB clearance rate is a snapshot of 'investment grade' or 'cream of the crop' properties representing only those we recommend to clients. These are properties that hold the best potential for a long term capital growth and rental demand. Whilst the Real Estate Institute of Victoria include all properties scheduled for auction (as reported by their members) – including those that are poorly located and unlikely to attract demand even in a robust climate; our clearance rate is far more representative of the market that represents our client's best interests. It's an important part of how we assess the best negotiation strategy for your needs.
The full list of the 36 properties reviewed by NPB this weekend:
< $600k

Suburb
Type
Beds
Quote
Result
Cheltenham
Apartment
2
$280-310k
SOLD $312,000
Hawthorn East
Apartment
1
$270-300k
SOLD $340,000
Williamstown
Unit
1
$320-360k
PASSED IN
Abbotsford
Apartment
1
$320-360k
SOLD $362,000
Ascot Vale
Apartment
2
$330-360k
PASSED IN
Bonbeach
Unit
2
$380-420k
SOLD $422,000
Kew
Apartment
2
$380-400k
SOLD $450,000
Sunshine
House
3
$420-460k
SOLD $465,000
Coburg
House
2
$480-520k
SOLD $531,000
North Melbourne
Apartment
2
$500-550k
SOLD $553,000
Macleod
House
3
$500-550k
SOLD $555,000
Yarraville
House
2
$500-550k
SOLD $558,000
Sold
10
Passed In
2
NPB Clearance Rate 83%
Total
12
$600k – $1m

Suburb
Type
Beds
Quote
Result
Macleod
Townhouse
3
$550k+
SOLD $652,000
Kingsville
House
3
$600-660k
SOLD $690,000
Mt Waverley
House
3
$620-670k
SOLD $705,000
Box Hill
House
3
$630-680k
SOLD $785,000
Richmond
Apartment
2
$650k+
PASSED IN
Ashburton
House
2
$650-700k
PASSED IN
St Kilda
Unit
2
$750-800k
SOLD $828,000
Richmond
Townhouse
3
$770-850k
SOLD $865,000
Hawthorn
House
3
$830-880k
SOLD $929,000
Ivanhoe East
Townhouse
3
$830-890k
PASSED IN
Thornbury
House
4
$810-890k
SOLD $970,000
Sold
9
Passed In
4
NPB Clearance Rate 69%
Total
13
$1m+

Suburb
Type
Beds
Quote
Result
Brunswick
Apartment
2
$800-880k
SOLD $1,012,000
South Yarra
Unit
3
$850-920k
SOLD $1,056,000
Albert Park
House
2
$1-1.1m
PASSED IN
Beaumaris
House
4
$1.05-1.15m
SOLD $1,170,000
Prahran
House
3
$1.1-1.2m
SOLD $1,200,000
Armadale
House
3
$1-1.1m
SOLD $1,205,000
Surrey Hills
House
4
$1.2m+
SOLD $1,470,000
Brighton
House
4
$1.4-1.55m
SOLD $1,600,000
East Melbourne
House
3
$1.8-1.9m
PASSED IN
Toorak
House
4
$1.8-2m
SOLD $2,100,000
Malvern
House
4
$3.2-3.5m
PASSED IN
Sold
8
Passed In
3
NPB Clearance Rate 73%
Total
11
Overall

Sold
27
Passed In
9
NPB Clearance Rate 75%
Total
36
AUCTIONS IN THE SPOTLIGHT
10 Karma Avenue, Malvern East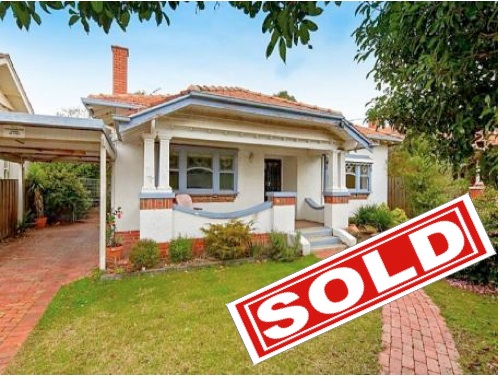 Reported by:

Catherine Cashmore

Agent:

Woodards

Quote:

POA

Crowd:

60 people (approx.)

Bidders:

2

On Market:

N/A

Result:

SOLD after passing in at $940k
Comment:
Despite a crowd of around 60 demand was not immediately apparent. The auctioneer opened on a vendor bid of 850k and had to work quite hard before he attracted the necessary counter bids to inflate the price and get the event moving. Two bidders competed, however the pace was slow and at 940k the bidding ceased. The property passed in for negotiation and sold a little over the 'passed in' figure.
1/14 Repton Rd, Malvern East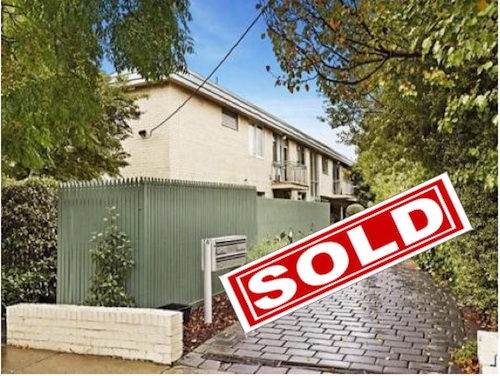 Reported by:

Catherine Cashmore

Agent:

Woodards

Quote:

$390k – $430k

Crowd:

40 people (approx.)

Bidders:

2

On the Market:

$433,000

Result:

SOLD $451,500
Comment:
Representing the lower end of the market, this 1970's unit obviously attracted greater demand than Karma Ave. The auctioneer called for opening bids, however met with with dearth of silence he conceded,and opened up with a vendor bid of 400k. Two bidders took over, going up in increments of 10k, until at 425k, the bidding broke down to 1k, and $500 jumps. At $433k the property was announced on the market and sold under the hammer for $451.500.
56 Margaret Street, Box Hill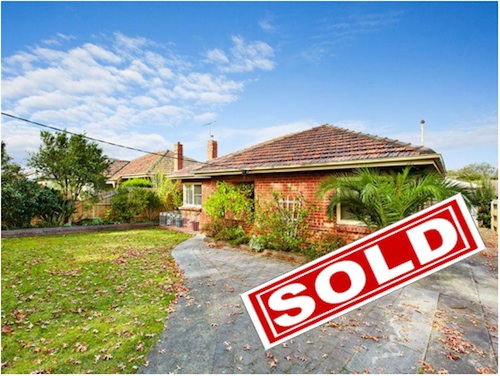 Reported by:

Antony Bucello

Agent:

Noel Jones

Quote:

$630k – $680k

Crowd:

85 people (approx.)

Bidders:

3

On the market:

$710,000

Result:

SOLD $785,000
Comment:
This was a strong auction. Opening on a genuine bid of $630,000, 3 bidders hotly competed to push the price northwards of reserve. The property was announced on the market when the bidding reached $710k. Two bidders fought it out after that and at $785,000 the property sold.
CONTACT US
If you need any assistance with searching, assessing or negotiating your next property purchase or simply wish to discuss your property buying needs, please don't hesitate to contact us. Alternatively, you can complete our online Help Us Help You form and we will contact you.
Regards
Antony Bucello and Catherine Cashmore