A split housing market, with quality homes out-performing.
by Antony Bucello & Catherine Cashmore
The clearance rate of 59 per cent this week is in contrast to previous weeks where clearance rates have consistently cleared 60 per cent. Albeit, we're still trending higher than this weekend last year during which the clearance rate came in marginally lower at 56 per cent. A closer look at the figures reveals an increased number of private sales topping 600, which is unusually high. By 6pm Saturday, when the clearance rate was first announced, 84 results were still pending, demonstrating the high number of 'deals' still being negotiated post auction. Broadly speaking, lack of confidence is still hampering 'under the hammer' sales and considering the continual global eruptions, I don't expect this to improve in the near future.
The market is showing a clear split between the quality homes which – suffering from a reduction of supply – are attracting stiff competition. However, 'sup par' properties are generally lingering with high vendor expectation still proving a problem. As any home buyer currently searching will tell you, sourcing quality properties in the inner and middle suburbs of Metropolitan Melbourne is not an easy task. There has been a distinct reduction in supply and therefore the auctions we attended over the weekend attracted multiple bidders with results easily clearing expectation. These quality properties are performing in stark contrast to the general market malaise.
One of the auctions we attended achieved a price $110K over reserve (see Auctions in the Spotlight for more information) and 2 attracted 5 or more bidders. As expected, it proves the old adage that 'good properties will sell well in every market.' Hence why it's vitally important for investors and home owners looking to protect the capital in their homes, to purchase wisely.
There are currently some good pickings for investors – purchase well and the competition we're witnessing in the rental market will ensure a good yield. As with the above results, quality rentals are attracting good offers – often in excess of the weekly advertised price. The number of first homebuyer commitments nationally fell by 19 per cent in the first three months of this year and is currently sitting some 24 per cent below the five year moving average, therefore it's likely rental accommodation will continue to suffer from high demand. Considering prices in general are not increasing at any great pace, this makes it an ideal time for investors who are able, to make a move.
Next week the REIV expects 660 auctions.
Weekend Clearance Rate Figures

Week Ending Sunday 27th May 2012

Clearance Rate:
59%
Total Auctions:
586
Sold:
343
Passed in:
243
At auction:
291
Vendor Bid:
153
Before auction:
52
Real bid:
90
After auction:
0
Total Private Sales:
609
Total Sales:
952
Source: www.reiv.com.au
The NPB clearance rate, which represents the 'quality' end of the marketplace shows consistency this week with good results witnessed across all price ranges. Albeit, properties around the metro median are falling under high demand from both investors and owner-occupiers. Therefore, it wouldn't be a surprise to see Melbourne's median push marginally higher when results come in at the end of the quarter.
Weekend Clearance Rate Figures

Week Ending Sunday 27 May 2012

NPB Clearance Rate:
81%
Total Auctions Reviewed:
43
Sold:
35
Passed in:
8
Under $600k:
12
3
$600k-$1m:
15
2
$1m+:
8
3
Why is the NPB Clearance Rate always higher than the REIV Clearance Rate?
The NPB clearance rate is a snapshot of 'investment grade' or 'cream of the crop' properties representing only those we recommend to clients. These are properties that hold the best potential for a long term capital growth and rental demand. Whilst the Real Estate Institute of Victoria include all properties scheduled for auction (as reported by their members) – including those that are poorly located and unlikely to attract demand even in a robust climate; our clearance rate is far more representative of the market that represents our client's best interests. It's an important part of how we assess the best negotiation strategy for your needs.
The full list of the 43 properties reviewed by NPB this weekend:
< $600k

Suburb
Type
Beds
Quote
Result
Lalor
House
3
$320k+
PASSED IN
Frankston
Unit
2
$330-370k
PASSED IN
Essendon
Apartment
2
$350-380k
SOLD $383,000
Armadale
Apartment
1
$400k+
SOLD $445,000
Reservoir
House
2
$400-440k
SOLD $460,000
Yarraville
House
2
$480-520k
SOLD $527,000
Box Hill North
Unit
2
$480-520k
SOLD $530,000
Macleod
House
3
$500k+
PASSED IN
Bentleigh East
House
3
$520-570k
SOLD $579,000
Vermont
House
3
$530k+
SOLD $585,000
West Footscray
House
3
$490-540k
SOLD $586,000
Ashwood
House
2
$540-580k+
SOLD $590,000
Donvale
House
3
$550k+
SOLD $595,000
Melbourne
Apartment
2
$575-625k
SOLD $599,000
Carnegie
Unit
2
$500k+
SOLD $620,000
Sold
12
Passed In
3
NPB Clearance Rate 80%
Total
15
$600k – $1m

Suburb
Type
Beds
Quote
Result
Oakland
Unit
3
$550-600k
SOLD $605,000
Nunawading
House
3
$570-620k
SOLD $622,000
Caulfield
Unit
2
$550-600k
SOLD $625,000
Beaumaris
House
3
$575-625k
SOLD $640,000
Preston
House
2
$580-620k
SOLD $640,000
Macleod
House
3
$550-600k
SOLD $666,000
Abbotsford
Warehouse
2
$520k+
SOLD $672,000
Heidelberg
House
2
$650-700k
SOLD $705,000
West Footscray
House
4
$680-720k
PASSED IN
Eaglemont
Unit
2
$580-630k
SOLD $760,000
Ivanhoe
House
4
$750-800k
SOLD $830,000
Beaumaris
House
4
$800k+
PASSED IN
Hawthorn East
House
3
$800k+
SOLD $900,000
McKinnon
House
4
$870k+
SOLD $953,000
Northcote
House
3
$780-850k
SOLD $960,000
St Kilda
House
3
$850-900k
SOLD $977,000
Kew East
House
3
$900k+
SOLD $998,000
Sold
15
Passed In
2
NPB Clearance Rate 89%
Total
17
$1m+

Suburb
Type
Beds
Quote
Result
South Melbourne
House
2
$900k+
SOLD $1,050,000
Seddon
House
4
$920k+
SOLD $1,067,000
Glen Iris
House
3
$900k+
SOLD $1,076,000
Richmond
House
4
$1-1.1m
SOLD $1,230,000
Balwyn North
House
4
$1.1-1.2m
SOLD $1,265,000
Brighton
Townhouse
3
$1.75-1.85m
PASSED IN
Aberfeldie
House
4
$1.2-1.3m
SOLD $1,300,000
Surrey Hills
House
4
$1.2-1.3m
SOLD $1,482,000
Albert Park
House
3
$2-2.2m
PASSED IN
Armadale
House
4
$2.75m+
SOLD $2,923,000
Hawthorn
House
5
$3.1-3.3m
PASSED IN
Sold
8
Passed In
3
NPB Clearance Rate 72%
Total
11
Overall

Sold
35
Passed In
8
NPB Clearance Rate 81%
Total
43
AUCTIONS IN THE SPOTLIGHT
1/10 Charlton Rd, Eaglemont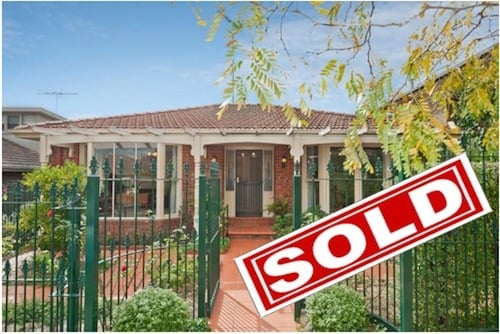 Reported by:

Antony Bucello

Agent:

Miles

Quote:

$580,000-$630,000

Crowd:

85 people (approx.)

Bidders:

4

On Market:

$650,000

Result:

Sold $760,000
Comment:
A crowd of around 85 attended the auction for this 2 bedroom 2 bathroom villa unit situated in a nice little pocket of Eaglemont. The auction attracted more competition than expected. Opening on a genuine bid of $600,000, 4 bidders battled it out. At $650,000 the property was announced on the market however the stiff competition didn't cease and the home sold some $110K above reserve for $760,000. A very strong result.
26 Braid Hill, Macleod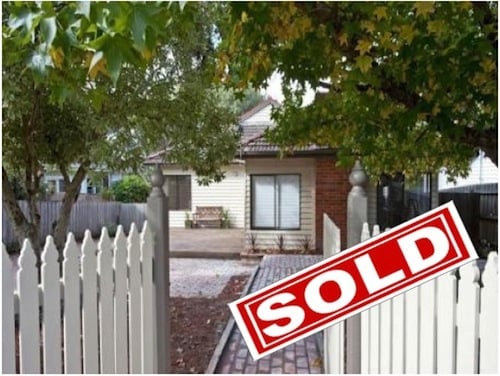 Reported by:

Antony Bucello

Agent:

Hocking Stuart

Quote:

$550,000-$600,000

Crowd:

60 people (approx.)

Bidders:

5

On the Market:

$610,000

Result:

SOLD $666,000
Comment:
A surprising number of bidders took to the battle ranks for this nicely renovated 3 bedroom family home. Opening on a genuine bid of $550,000, in no time at all the numbers pushed passed $600,000 with the property announced 'on market' a little above the quoted range at $610,000. At $666,000 the bidding ceased – although the auctioneer being 'jokingly' superstitious, did his best to push an extra one or two thousand out of the crowd. The hammer however dropped on the 'devilish' figure producing another strong result.
274 Langridge St, Abbotsford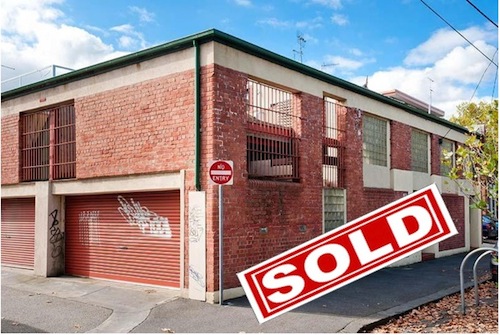 Reported by:

Robert Di Vita

Agent:

Peter Markovic

Quote:

$520,000+

Crowd:

85 people (approx.)

Bidders:

3

On the Market:

$560,000

Result:

SOLD $672,000
Comment:
Needing some work, however sporting a roof top terrace with fabulous views, this 2 bedroom warehouse (one of four) attracted stronger than expected competition. The auction opened with a genuine bid of $520,000. At $560,000 it was announced 'on the market' – and sold some 112K above reserve for $672,000. A very robust result!
Unit 1/9 Cosy Gum Road, Carnegie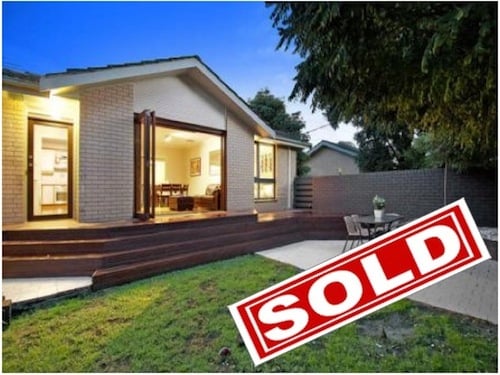 Reported by:

Robert Di Vita

Agent:

Ray White

Quote:

$500,000-$550,000

Crowd:

50 people (approx.)

Bidders:

5

On the Market:

$590,000

Result:

SOLD $625,000
Comment:
Five bidders competed for this 2 bedroom 1 bathroom property – well suited to investors and first home buyers. Opening on a genuine bid of $480,000, Ray White worked the crowd hard with numerous agents circulating trying to push the increments higher. The property was announced on the market at $590,000 – however such was the speed of the auction, it's speculated the home reached it's on market reserve a little earlier. The end result was $625,000 which is a very strong result.
CONTACT US
If you need any assistance with searching, assessing or negotiating your next property purchase or simply wish to discuss your property buying needs, please don't hesitate to contact us. Alternatively, you can complete our online Help Us Help You form and we will contact you.
Regards
Antony Bucello and Catherine Cashmore