Melbourne's market place growing increasingly fragmented…
by Antony Bucello & Catherine Cashmore
Melbourne's market place is growing increasingly fragmented. In an era where low interest rates are promoted by most sales agents as an indication of an imminent market uplift, it's not proving to be the motivator for a large number of buyers who are more concentrated on their budget and own intrinsic buying requirements than speculating on a market that seems perpetually stuck on level ground. As such, it's rare to see a buyer get carried away on emotion in this climate and as such the clearance rate remained on current trend at 60 per cent.
You can travel from one suburb where there is a clearance rate of 80 per cent and see heated bidding, to the neighbouring suburb with a clearance rate closer to 60 per cent and houses struggling to exceed the reserve.
Take Bentleigh/Bentleigh East for example where sales figures are strong and clearance figures have been beating the norm by a fair margin. (Bentleigh East's year to date clearance rate is around 75%.) Every auction I've attended in the suburb this year has attracted more than one bidder and if not sold under the hammer, has managed to sell via negotiation on the day. Demand always seems to outstrip supply which is interesting because the Bentleigh and Bentleigh East market has a buyer demographic of principally 'home buyers' rather than investors, and more houses than apartments.
This falls in line with data from the ABS which shows loans approved for investors has fallen for the second month in a row whereas owner occupier loans have remained fairly stable.
Bentleigh and Bentleigh East tend to ripple from the more expensive suburbs surrounding them such as Caulfield and Brighton which have a higher median house prices. Both were suffering somewhat last year from low demand and significant drops in their median which was estimated by some to be close to 20 per cent as fewer top end 'Million dollar plus' homes sold. This year there's been a marginal improvement but not enough to compare to the level of demand seen in other inner city suburbs and their clearance rates are below the average coming in at around 55 per cent.
Elsternwick is currently achieving the highest clearance rate of all areas that had more than 40 auctions. According to REIV its clearance rate is currently 83 per cent – consequently you won't find any shyness from the buying market in this locality. However, the results are emphasized because Elwood is a comparatively small suburb and stock levels are tight. It's therefore important for purchasers to understand and closely monitor the dynamics of each area before preparing a buying strategy.
The fragmentation in the market is not limited to neighbouring suburbs in the inner southeast. North of the city and in the western suburbs, the same differentiation between localities is evident. As always the good homes – quality listings – well suited to the average second home buyer demographic or young couple able to service a mortgage, are selling consistently. However, it's hard to draw a line across the whole market and make sweeping statements of either a rise or fall in market sentiment.
The clearance rate in each suburb is an excellent barometer to gain good market knowledge of the heated interest by purchasers within a small suburban locality. It's also important to get a feel of the percentage that has sold 'under the hammer' compared to those negotiated as a post auction sale. In an area like Bentleigh, most 'appear' to be selling under the hammer. In Elwood, properties are selling, but there's evidence many are doing so behind closed doors (Elwood's clearance rate is 61 per cent). The knowledge is essential from a negotiation perspective and should not be dismissed lightly.
In this week's breakdown, results are as follows – inner city houses had a clearance figure of 68%, inner east houses 76% and inner south houses 67%. Residex released their March quarter data last week showing Melbourne's house price had dropped 1.89% and units down 0.52%. This is in contrast to REIV figures which showed a marginal increase in the metro house price of 0.9%. Differences are down to variation in how the figures are collected and collated. However they show we have a way to go until the market – as a whole – shows overall evidence it's transitioned from its flat platform.
Having said this, there is definite feeling of increased motivation in some areas coupled with a reduction of 'quality listings' in most suburbs. Aussie CEO John Symonds spoke on 'Sunrise' today indicating that the RBA would need to drop rates more than 25 basis points if they want the banks to pass on a proportion to mortgage holders. It further emphasizes how banks now control RBA movements rather than the reverse. As a buyer, it's therefore essential that you employ a good broker to source the best deal available if you want to avoid the sleepless nights some are experiencing as a result of increased rate movements from the 'big four.'
Weekend Clearance Rate Figures
Week Ending Sunday 29 April 2012
Clearance Rate:
60%
 
Total Auctions:
520
 
Sold:
310
Passed in:
210
At auction:
257
Vendor Bid:
130
Before auction:
53
Real bid:
80
After auction:
0
 
 
Total Private Sales:
507
 
Source: www.reiv.com.au
The NPB clearance rate has stayed fairly stable this week. Most properties are selling via negotiation and we have only seen a few auctions where results have pushed over our estimated opinion of value. Should the banks pass on an 'expected' interest rate cut by the RBA we may see a change in the prospective landscape and buyers pushing budget limits for the marginal quality stock available. This being the case, the NPB clearance rate would be expected to rise over coming weeks.
Weekend Clearance Rate Figures
Week Ending Sunday 29 April 2012
NPB Clearance Rate:
78%
 
Total Auctions Reviewed:
41
 
Sold:
32
Passed in:
9
Under $600k+:
11
 
2
$600k-$1m:
13
 
4
$1m+:
8
 
3
Why is the NPB Clearance Rate always higher than the REIV Clearance Rate?
The NPB clearance rate is a snapshot of 'investment grade' or 'cream of the crop' properties representing only those we recommend to clients. These are properties that hold the best potential for a long term capital growth and rental demand. Whilst the Real Estate Institute of Victoria include all properties scheduled for auction (as reported by their members) – including those that are poorly located and unlikely to attract demand even in a robust climate; our clearance rate is far more representative of the market that represents our client's best interests. It's an important part of how we assess the best negotiation strategy for your needs.
The full list of the 41 properties reviewed by NPB this weekend:
< $600k
Suburb
Type
Beds
Quote
Result
Glen Iris
Unit
1
$320-350k
SOLD $325,000
Epping
House
2
$300-330k
SOLD $325,000
Ormond
Apartment
1
$330-360k
SOLD $362,500
Reservoir
House
2
$370-400k
SOLD $407,000
Brunswick
House
2
$390-420k
SOLD $425,000
Albion
House
3
$400-440k
Passed In
West Melbourne
Apartment
1
$440k+
SOLD $460,000
Flemington
House
2
$420-460k
SOLD $466,000
Maidstone
House
2
$450-500k
SOLD $502,000
West Footscray
House
3
$440-470k
SOLD $535,000
Newport
House
3
$500-550k
SOLD $565,000
Richmond
House
2
$500-550k
SOLD $575,000
Balwyn North
Unit
2
$520-560k
Passed In
Sold
11
Passed In
2
NPB Clearance Rate 84%
Total
13
$600k – $1m
Suburb
Type
Beds
Quote
Result
Moonee Ponds
House
2
$550-600k
SOLD $605,000
Bentleigh East
House
2
$550-600k
SOLD $605,000
Yarraville
House
2
$550-600k
SOLD $620,000
East Melbourne
Apartment
2
$550-590k
SOLD $628,000
Caulfield South
House
2
$580-620k
SOLD $637,000
Spotswood
House
3
$550-600k
SOLD $637,000
Aspendale
House
3
$600-650k
Passed In
Doncaster
House
3
$600-650k
SOLD $670,000
Hampton East
House
3
$620-660k
SOLD $671,000
Hughesdale
House
3
$640-680k
SOLD $682,000
Viewbank
House
4
$600-660k
SOLD $685,000
Hawthorn
Apartment
3
$700k+
Passed In
Templestowe
House
4
$700-750k
SOLD $761,000
Mordialloc
House
3
$700-750k
Passed In
Kingsville
House
2
$750-800k
Passed In
Ascot Vale
House
3
$760-820k
SOLD $877,000
South Yarra
Townhouse
2
$900-950k
SOLD $950,000
Sold
13
Passed In
4
NPB Clearance Rate 76%
Total
17
$1m+
Suburb
Type
Beds
Quote
Result
Collingwood
House
3
$1-1.1m
SOLD $1,110,000
Brighton
Townhouse
3
$1-1.1m
SOLD $1,160,000
Camberwell
House
3
$1.1-1.2m
SOLD $1,206,000
Box Hill
House
3
$1.1-1.2m
Passed In
Sandringham
House
4
$1.15-1.25m
SOLD $1,253,000
Hampton
House
3
$1.2m+
SOLD $1,300,000
Hampton
House
4
$1.2-1.3m
SOLD $1,366,000
Fitzroy North
House
3
$1.35-1.5m
Passed In
Glen Iris
House
4
$1.4m+
SOLD $1,625,000
Hawthorn East
House
5
$1.7m+
SOLD $1,965,000
Middle Park
House
4
$3.8-4m
Passed In
Sold
8
Passed In
3
NPB Clearance Rate 72%
Total
11
Overall
Sold
32
Passed In
9
NPB Clearance Rate 78%
Total
41
AUCTIONS IN THE SPOTLIGHT
30 Blamey St, Bentleigh East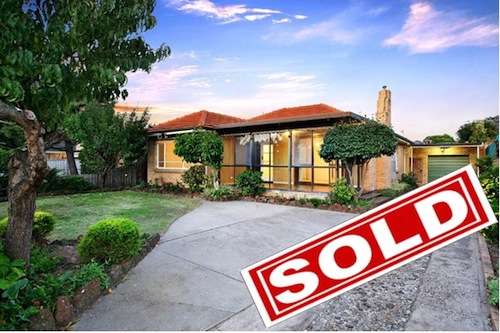 Reported by:

Catherine Cashmore

Agent:

Buxton

Quote:

$530-580k

Crowd:

40 people (approx.)

Bidders:

2

On Market:

$595k

Result:

SOLD $605,000
Comment:
A classic cream brick 3 bedroom family home well priced in terms of the suburb median house price, thereby providing a good entrance point for someone wanting a 'foot through the door'. The auction was well attended with a crowd of around 40. Quoted at 530-580k, the auction opened with a genuine bid of 550k. Going upwards with competitive bidding from two buyers, it reached its on market price at 595k and sold above reserve for 605k. A fair result in the current market.
61 Saturn St, Caulfield South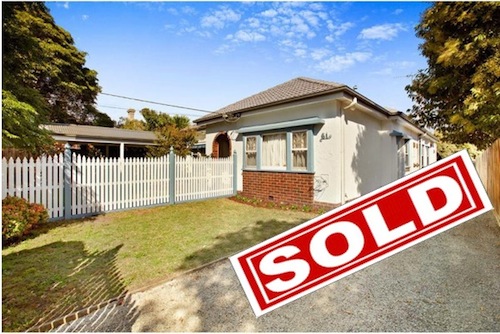 Reported by:

Catherine Cashmore

Agent:

Biggin Scott

Quote:

POA

Crowd:

40 people (approx.)

Bidders:

3

On Market:

$637k

Result:

SOLD $637k
Comment:
The auction of this 'one of a pair' semi-detached was well attended and a good 'foot in the door' opportunity for a young couple. The period charm further inspired interest, however it took a vendor bid of 590k to get the auction moving. Healthy interest from 3 bidders took the price to 637K before the auctioneer took his half time break. On return he mentioned the home was not yet at market value, however the vendors had decided to place it 'on the market' (a rarity to see vendors so ready to meet the current climate). The strategy backfired somewhat, because it didn't inspire further bidding and sold under the hammer for 637K.
7 McGrath St, Caulfield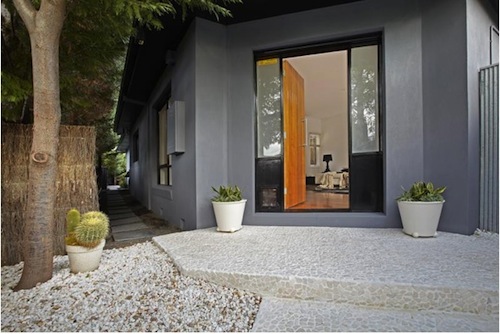 Reported by:

Catherine Cashmore

Agent:

Hocking Stuart

Quote:

$750k – 790k

Crowd:

15 people (approx.)

Bidders:

0

Result:

PASSED IN ON VENDOR BID
Comment:
Quoted at $750,000 – $790,000, The 3 bedroom townhouse only inspired a small crowd. Opening on a vendor bid of $750K, it failed to progress further and consequently passed in with an undisclosed reserve.
1/10 Sutherland St, Coburg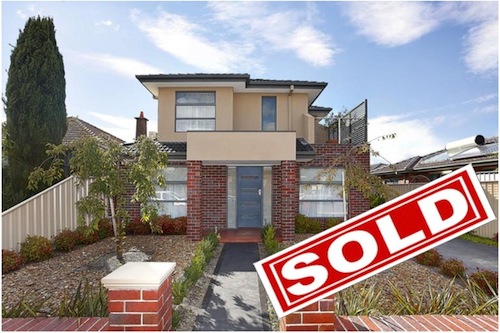 Reported by:

Antony Bucello

Agent:

Hocking Stuart

Quote:

$520k – $560k

Crowd:

40 people (approx.)

Bidders:

1

Result:

SOLD AFTER PASSING IN
Comment:
The auction was well attended – with around 40 people watching, however only one buyer came to the fore with a bid of 540K after which it passed in for negotiation and sold shortly afterwards for $560K.
8 Bloom St, Moonee Ponds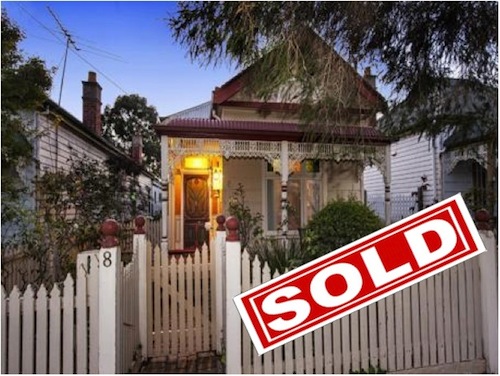 Reported by:

Antony Bucello

Agent:

Dowling

Quote:

$550k – $600k

Crowd:

40 people (approx.)

Bidders:

2

On Market:

$600k

Result:

SOLD UNDER THE HAMMER $605,000
Comment:
Another 'foot in the door' opportunity for a young couple. This charming period property was presented well, with plenty of room to update and renovate. The auction opened with a vendor bid of $500,000. Two bidders took an interest and it soon reached its market price of $600,000. It sold shortly afterwards for $605,000.
CONTACT US
If you need any assistance with searching, assessing or negotiating your next property purchase or simply wish to discuss your property buying needs, please don't hesitate to contact us. Alternatively, you can complete our online Help Us Help You form and we will contact you.
Regards
Antony Bucello and Catherine Cashmore