A 55 per cent Clearance Rate – Good News or Bad News for Buyers?
A 55% clearance rate is the lowest we've had so far this year. However, in a weekend where only 369 auctions were scheduled, an overall sales figure combining both private sales and those sold at (or before) auction of 686, is in line with expectation. This week also saw the REIV announce Victoria's median house price has stabilized with only a marginal increase of 0.9 per cent over the first quarter. This moves us from a revised December quarter median of $530,000 to a March quarter median of $535,000. Due to Christmas and Easter both affecting turnover in the first quarter of any year, a drop in the median house price is usually expected. Therefore, prices' remaining stable keeps us on a level playing field signifying it's still a 'buyer's market'.
The Terrain ahead may be full of unknowns as far as Victoria is concerned, with news this week that we're facing a rise in unemployment state wide, as well as further worries concerning interest rate rises as the ANZ push up rates independent of the RBA – (we fully expect the others to follow suit.) However, for those looking to purchase property, a flattening in demand is an opportunity not to miss. Waiting for the market to turn towards an upward cycle of the property clock is not wise for those wanting to secure an 'investment' at the best possible price thereby making the most of any capital gains when they do eventuate.
It's also important from a negotiation stand point to understand the dynamics of who sells in a terrain where there's little growth occurring. At the moment we're seeing a split between those who need to sell – either downsizing into more affordable accommodation or moving due to a change of job or financial situation – and those who are just 'testing' the market for some hapless home buyer to materialize prepared to pay the vendor's 'wish price'. Sourcing the 'need to sell' vendors is the key to securing a good price however, expect negotiations to take a longer period of time as both sides come to an 'agreement'.
As is always the case in times of uncertainty buyers and sellers act with caution – and in many a case, vendors will delay a move until the waters have calmed. Every agent I've spoken to over the last few weeks has been reporting lower stock levels than this time last year. Certainly – if you do a search through just those listings advertised – there isn't an abundance of choice available, at least not quality stock. If we see a substantial drop in listings, the continual rise in Melbourne's population will dictate a movement into the next phase of the oft-quoted 'property clock' in the inner and middle ring suburbs where land is scarce. However, it would take a period of time before this is evidenced in the official statistics.
Overall, it's a good time for buyers and judging from the numbers attending opens and auctions each weekend – prospective purchasers are not short on the ground. For the investors out there, yields have increased and in our property management department alone, we've fielded numerous offers for some listings far above the advertised weekly rental. Finding a tenant for good property isn't a difficult task in the current climate. For the homebuyer, today's market promises stability, little movement, and a chance to negotiate favourably.
There are approximately 610 auctions expected next weekend.
Weekend Clearance Rate Figures

Week Ending Sunday 15 April 2012

Clearance Rate:
55%
Total Auctions:
369
Sold:
202
Passed in:
282
At auction:
167
Vendor Bid:
167
Before auction:
34
Real bid:
115
After auction:
1
Total Private Sales:
484
Source: www.reiv.com.au
The NPB clearance rate has dropped from last week, which is largely in line with results published by the REIV. This is no surprise considering the low number of auctions scheduled over the weekend and Victoria's economic prospectus as explained in our market wrap. With fewer quality listings coming onto the market, we expect the clearance rate to remain stable over the coming weeks and perhaps rise as competition around existing 'good' property increases.
The full list of the 38 properties reviewed by NPB this weekend:
Weekend Clearance Rate Figures

Week Ending Sunday 15 April 2012

NPB Clearance Rate:
71%
Total Auctions Reviewed:
38
Sold:
27
Passed in:
11
Under $600k:
10
3
$600k-$1m:
8
3
$1m+:
9
5
Why is the NPB Clearance Rate always higher than the REIV Clearance Rate?
The NPB clearance rate is a snapshot of 'investment grade' or 'cream of the crop' properties representing only those we recommend to clients. These are properties that hold the best potential for a long term capital growth and rental demand. Whilst the Real Estate Institute of Victoria include all properties scheduled for auction (as reported by their members) – including those that are poorly located and unlikely to attract demand even in a robust climate; our clearance rate is far more representative of the market that represents our client's best interests. It's an important part of how we assess the best negotiation strategy for your needs.
< $600k

Suburb
Type
Beds
Quote
Result
Prahran
Apartment
1
$300-330k
SOLD $332,500
Preston
Apartment
2
$310-340k
SOLD $360,500
Reservoir
Unit
3
$370-400k
SOLD $398,000
Doncaster East
Unit
2
$360-390k
SOLD $400,000
Burwood
Unit
2
$380-410k
SOLD $415,000
Ascot Vale
Townhouse
2
$380-420k
SOLD $425,000
Ormond
Unit
2
$410-450k
SOLD $461,000
Footscray
Unit
3
$440-470k
PASSED IN
Richmond
Apartment
2
$450-500k
PASSED IN
Armadale
Apartment
2
$460-500k
SOLD $500,000
Hawthorn
Apartment
2
$480-520k
SOLD $570,000
Coburg
Townhouse
3
$480-530k
SOLD $577,000
Newport
House
2
$550-600k
PASSED IN
Sold
10
Passed In
3
NPB Clearance Rate 77%
Total
13
$600k – $1m

Suburb
Type
Beds
Quote
Result
Cheltenham
House
4
$630-670k
SOLD $675,000
South Yarra
Apartment
2
$600-660k
SOLD $690,000
Brighton East
Townhouse
2
$650-700k
PASSED IN
Toorak
Apartment
3
$700-750k
SOLD $752,500
Eltham
House
3
$750-800k
SOLD $800,000
Heidelberg
House
3
$750-800k
SOLD $805,000
Hawthorn
House
2
$770-820k
SOLD $845,000
Brunswick
House
4
$780-840k
PASSED IN
Williamstown
House
3
$800-850k
SOLD $850,000
Moonee Ponds
House
3
$880-930k
PASSED IN
Williamstown
House
4
$900-990k
SOLD $990,000
Sold
8
Passed In
3
NPB Clearance Rate 73%
Total
11
$1m+

Suburb
Type
Beds
Quote
Result
Alphington
House
3
$900-990k+
SOLD $1,030,000
Hampton
House
3
$990-1090k
SOLD $1,200,000
Surrey Hills
House
4
$1-1.1m
PASSED IN
Northcote
House
5
$1.1-1.2m
SOLD $1,200,000
Caulfield North
House
4
$1.1-1.2m
PASSED IN
Kew
House
6
$1.1-1.2m
PASSED IN
South Melbourne
House
3
$1.1-1.2m
PASSED IN
Sandringham
House
3
$1.09-1.19m
SOLD $1,215,000
Surrey Hills
House
4
$1.25-1.35m
SOLD $1,395,000
Brighton
House
4
$1.3-1.4m
SOLD $1,450,000
Black Rock
House
3
$1.4-1.54m
SOLD $1,500,000
Fitzroy
House
4
$1.6-1.7m
SOLD $1,745,000
Port Melbourne
Apartment
4
$1.7-1.8m
SOLD $1,875,000
East Melbourne
House
3
$1.9-2m
PASSED IN
Sold
9
Passed In
5
NPB Clearance Rate 64%
Total
14
Overall

Sold
27
Passed In
11
NPB Clearance Rate 71%
Total
38
AUCTIONS IN THE SPOTLIGHT
83 Mason St, Newport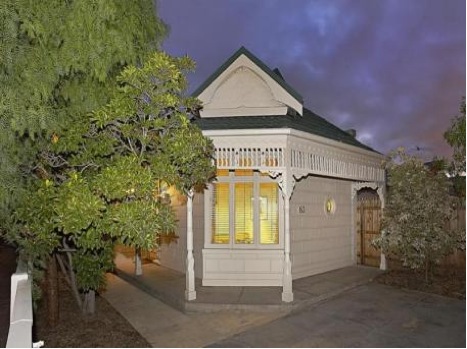 Reported by:

Catherine Cashmore

Agent:

Hocking Stuart

Quote:

$550-600k

Crowd:

25 people (approx.)

Bidders:

0

Result:

PASSED IN ON A VENDOR BID
Comment:
A 2 bedroom period home situated on a corner block and subject to traffic noise from Mason road. The home was quoted $550,000-$600,000 and presented nicely inside with off street parking facilities. The auction attracted a small crowd but little visible interest. Opening on a vendor bid of $550k, the home passed in with a reserve of $600,000.
2A Alfred St, Coburg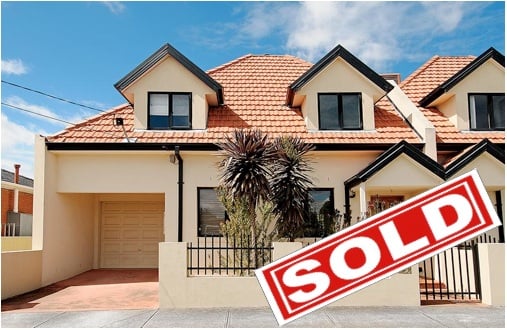 Reported by:

Antony Bucello

Agent:

Brad Teal

Quote:

$480-530k

Crowd:

60 people (approx.)

Bidders:

5

Result:

SOLD UNDER THE HAMMER
Comment:
A crowd of around 30 attended the auction. Opening on a genuine bid of $470K, 2 bidders competed and the action was strong. By $512K the bidding had broken down to 1K increments, however it failed to advance past this number and passed in. The home was successfully negotiated post auction for $515K.
26 Lesney st, Richmond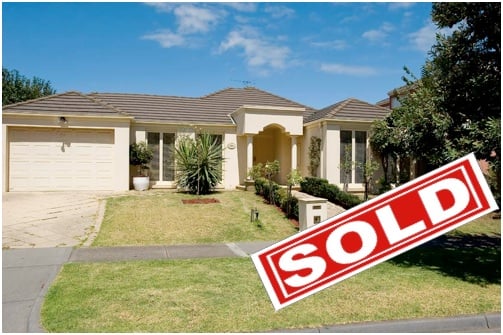 Reported by:

Catherine Cashmore

Agent:

Biggin & Scott

Quote:

$750,000+

Crowd:

30 people (approx.)

Bidders:

3

Result:

SOLD UNDER THE HAMMER
Comment:
This property is compromised by its position close to the train line. However, this didn't deter buyers who saw development potential in the 4 bedroom period home ripe for renovation. Quoted at $750,000+ the auction opened on a genuine bid of $700,000. Moving rapidly with two bidders fighting it out, it didn't take long for the numbers to reach the high $700,000s. The auction stalled around $780,000. However, a quick trip to see the vendor didn't result in it going on market. Bidding resumed, and at $795,000 a second trip to see the vendor bought success. Announced on the market at $795,000, the home sold with strong competition to a third bidder at $825,000. A solid result in the current market.
CONTACT US
If you need any assistance with searching, assessing or negotiating your next property purchase or simply wish to discuss your property buying needs, please don't hesitate to contact us. Alternatively, you can complete our online Help Us Help You form and we will contact you.
Regards
Antony Bucello and Catherine Cashmore