by Antony Bucello
The weekend's clearance rate has been reported by the REIV as being 59%. There were a total of 579 auction results reported and 341 of those sold and 238 passed in, 155 of which passed in on a vendor bid.
This weeks' clearance rate has dipped slightly from last weeks revised clearance rate of 64%, however this weekend saw auction numbers more than double compared to last weekend. At the same time last year, the clearance rate was 63%.
Antony Bucello discusses this week's Melbourne property news
Although it is still too early to ascertain whether the Melbourne property market has turned, there has been an overall improvement of sales of inner-city property. There is a sense that the market may have bottomed out. We will have to wait for the next 2 weekends of auctions to confirm any obvious change of trend.
The REIV is expecting around 880 auctions for the final weekend of February and that will be followed by around 870 for the first weekend of March. Auction numbers are expected to reduce for the second weekend of March as many agents and vendors avoid taking their properties to auction on the Labour Day long weekend.
Crowds at auctions and open for inspections on the weekend were very healthy and agents are indicating that the good properties are generating very good interest.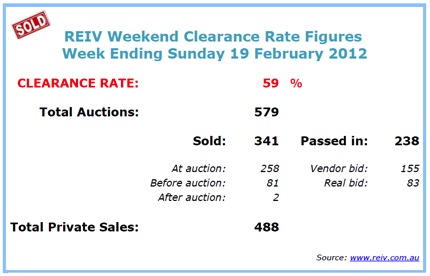 The NPB Clearance Rate overall this week was 69%, down 1% from last week's 70%.
We reviewed a total of 46 properties this week, of which 32 sold and 14 passed in.
The middle range category, which consists of properties that sell between $600k – $1m, performed best again this week with a clearance rate of 76%, even though it is down 3% from last week. 13 of the 17 properties we reviewed in this category sold and 4 passed in.
The high end of the market, which is properties that sell over $1m, had another very solid performance this week with a clearance rate of 70%, up 10% on last weeks' 60%. We reviewed a total of 10 properties in this category and 7 of those sold and 3 passed in.
The lower end of the market (<$600k), had a clearance rate of 63%, with 12 of the 19 properties we reviewed finding new owners and 7 passing in.
Good properties continue to sell well under competition when the vendor is willing to meet the market.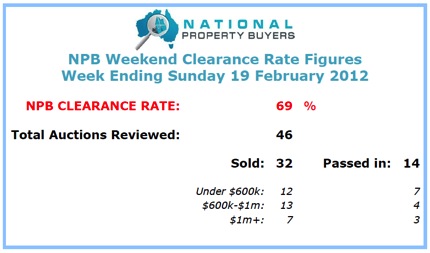 The full list of the 46 properties we reviewed this weekend: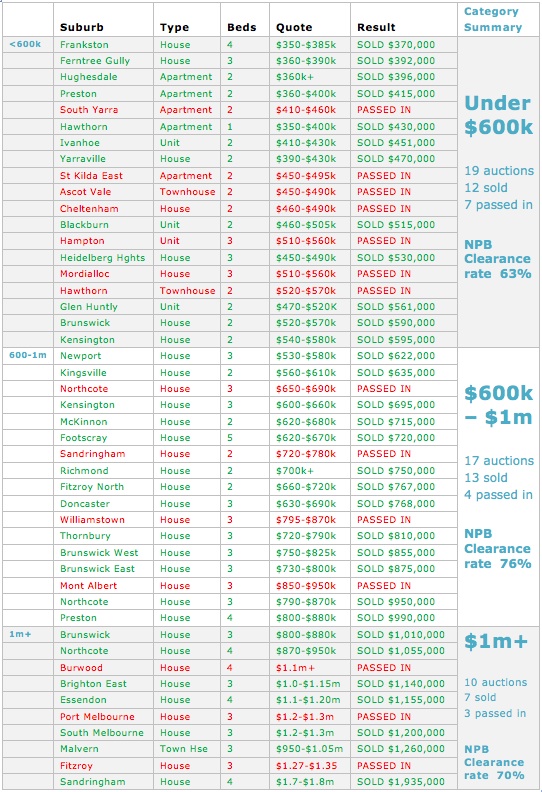 Auctions in the Spotlight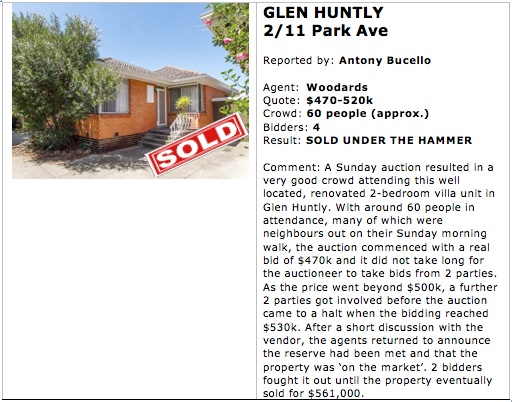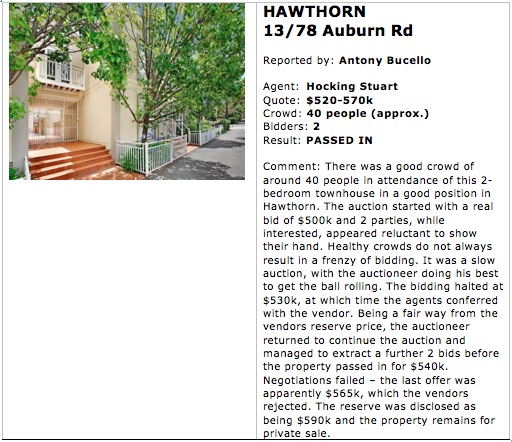 Contact Us
If you need any assistance with searching, assessing or negotiating your next property purchase or simply wish to discuss your property buying needs, please don't hesitate to contact us. Alternatively, you can complete our online Help Us Help You form and we will contact you.
Regards
Antony Bucello
[email protected]
0418 131 950