by Antony Bucello
The REIV has reported a clearance rate of 53% for final auction weekend for 2011.
A total of 482 auctions were reported and 254 of those sold and 228 passed in, 155 of which passed in on a vendor bid.
Last weeks' revised REIV clearance rate was 53% and at the same time last year, the clearance rate was reported as being 62% from 662 auctions.
With close to 29,000 auctions taking place over the whole year, the clearance rate for 2011 is highly likely to be 56%.
While there will be some property transactions during the first month of 2012, January is typically a quieter month while many people enjoy a well deserved break.
There will be some new property listings starting to surface in January but you can expect the Melbourne property market to re-establish itself in February once school returns and most people are back at work.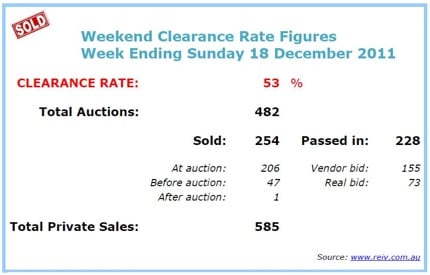 The NPB Clearance Rate this week was 69%, slightly down on last weeks' 70% however considerably higher than the REIV's clearance rate of 53%, which is expected to be revised down to 51-52% once all results have been tracked down.
NPB reviewed and monitored a total of 46 auctions on the weekend and 32 of those sold and 14 passed in.
The lower end of the market continued its dominance and performed strongly with a category clearance rate of 72%. 13 properties found new owners from the 18 we reviewed.
The high end of the market remained consistent with a clearance rate of 69%, which is the same as it was last week. 9 of the 13 properties we monitored ended up selling and 4 passed in.
The middle range category came in at 66%, up slightly on last week when it was recorded at 64%. A total of 10 properties sold from the 15 we reviewed in this category.
We will be publishing the 2011 NPB Report which will include the overall performance of the Melbourne Property Market from an REIV and an NPB point of view in the January edition of our Buyer Insights newsletter.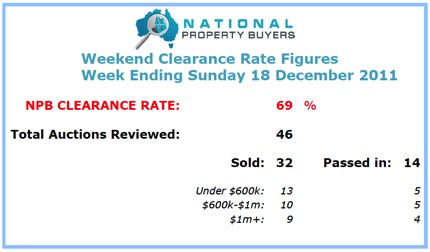 The full list of the 46 properties we reviewed this weekend: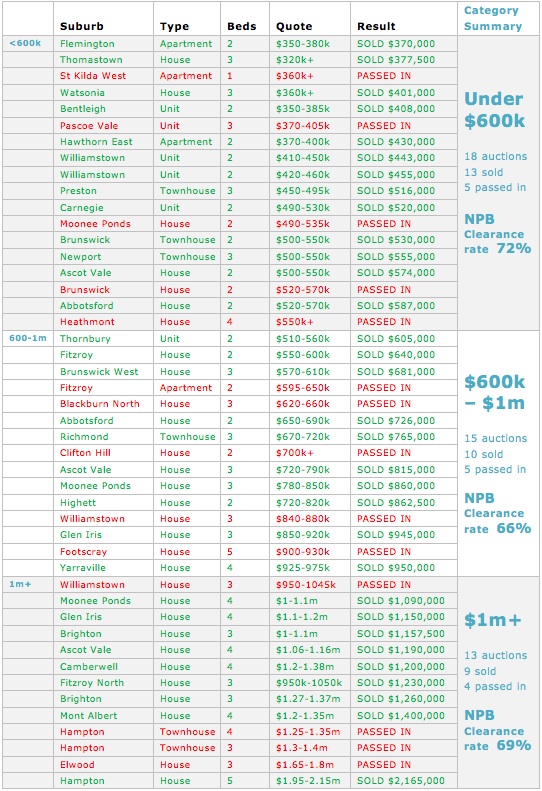 Auctions In The Spotlight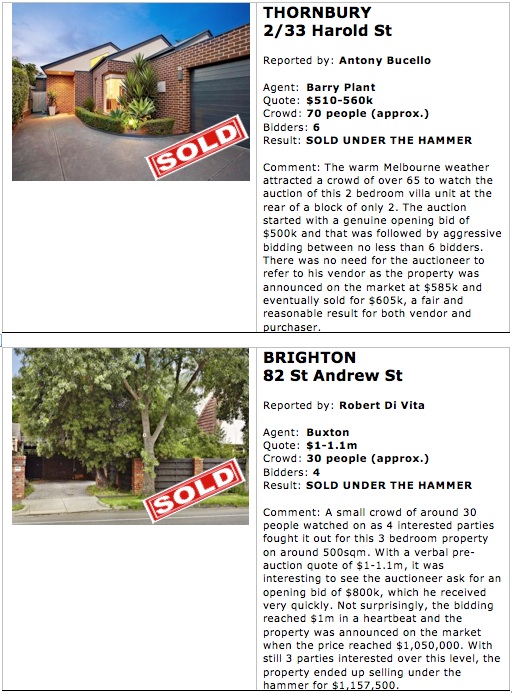 MERRY XMAS & HAPPY NEW YEAR
This is the final edition of Melbourne Property Market Weekly Update for 2011. We look forward to providing you with weekly updates of the Melbourne property market from February 2012.
In the meantime, National Property Buyers wish you a very Merry Christmas and a safe and happy New Year.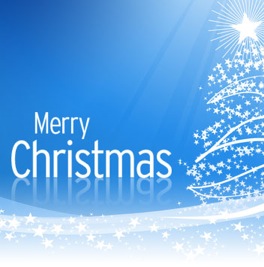 Contact Us
If you need any assistance with searching, assessing or negotiating your next property purchase or simply wish to discuss your property buying needs, please don't hesitate to contact us. Alternatively, you can complete our online Help Us Help You form and we will contact you.
Regards
Antony Bucello
[email protected]
0418 131 950