by Antony Bucello & Catherine Cashmore
The housing market in Melbourne is starting to relax into a pattern of relative consistency. Last week's clearance rate was reduced to 68 per cent once all results had been collected, this week a clearance rate of 66 per cent was recorded – year to date we're still holding steady at 69 per cent.
As mentioned previously, the clearance rate is a good indicator of the relative 'heat' in the inner and middle ring suburbs with most properties located close to the CBD, opting to sell using the auction method.
The clearance rate tends to follow median rises and falls relatively consistently with the CR leading the way ahead of a modest change in house prices. When it tips over 70 per cent, prices tend to trend higher and were currently hovering a little below this level. It's fair to assess most properties are selling within their expected price range, albeit, at stronger levels than experienced at the end of last year with the odd boom result for those properties that stand out.
A greater number of properties are selling above the quoted ranges. An analysis of 142 auction results between February and late March recorded by National Property Buyers showed 118 sold for above the upper bracket of the price guides provided by agents before auction.
Of those 118 properties, 43 sold for more than 10 per cent above pre-auction price guides and those that sold above the price guide were 9.55 per cent above the upper price guide bracket on average.
It's not unexpected to see selling agents remaining cautious in light of the sudden, and strong, increase in turnover – maybe doubting its longevity – however, this is a trend we're noticing with some frequency of late, therefore 'Quoting low' remains an unfortunate reality buyers must battle against.
The Melbourne market currently has a healthy supply of stock which is helping to keep prices constrained. The latest march data shows listings are up 0.2 per cent compared to this time last year, and 1.7 per cent month on month. Although home buyers may struggle to find suitable accommodation for their intrinsic needs, investors are awash with options. With interest rates low and the possibility of them falling further – investors remain in the box seat.
A recent ASIC review reported that SMSFs are the fastest growing sector of the superannuation industry. The proportion of assets held by self managed super funds have increased two fold – from 15 per cent in 2000-01 to 31 per cent in 2011 – 2012. Unsurprisingly, one fifth (18 per cent) of SMSFs have borrowed against property prompting calls for the property industry to be regulated to protect against developers taking advantage of this sector to push sales.
The median price for a SMSF property acquisition is $350,000 – which is also the typical amount first time buyers borrow when purchasing a home. Both sectors tend to preference inner and middle ring established apartments – along with second time buyers – and therefore, it's inevitable, that the greatest growth in property prices year to date has been in these regions.
REIV data shows suburbs such as, Brighton, Balwyn, Balwyn North, Northcote, Doncaster and Camberwell all producing strong first quarter returns in housing prices and Toorak, Kensington, Kew, Cheltenham, Boronia and Bayswater leading the way in apartment median price rises.
Next week the REIV expects around 780 auctions.
Weekend Clearance Rate Figures

Week Ending Sunday 21st April 2013

Clearance Rate:
66%
Total Auctions:
575 (29 unreported)
Sold:
381
Passed in:
194
At auction:
314
Vendor Bid:
123
Before auction:
66
Real bid:
71
After auction:
1
Total Private Sales:
560
Weekly Turnover:
1012
Source: www.reiv.com.au
The NPB clearance rate is representative of the results evidenced in the 'quality' end of the marketplace. We take the results from a range of suburbs; however please note we are not 'suburb specific'. NPB Melbourne, negotiate on hundreds of properties for their clients each year throughout all areas of Melbourne and the Bellarine Peninsula. The properties we highlight are taken from a selection which we carefully analyse for quality assessment and revise daily.
NPB's clearance rate is showing consistency – however it should be noted, the quality and quantity of 'good' listings are slowly reducing as we approach winter.
Weekend Clearance Rate Figures

Week Ending Sunday 21st April 2013

NPB Clearance Rate:
88%
Total Auctions Reviewed:
42
Sold:
37
Passed in:
5
Under $600k+:
15
2
$600k-$1m:
15
1
$1m+:
7
1
Why is the NPB Clearance Rate always higher than the REIV Clearance Rate?
The NPB clearance rate is a snapshot of 'investment grade' or 'cream of the crop' properties representing only those we recommend to clients. These are properties that hold the best potential for a long term capital growth and rental demand. Whilst the Real Estate Institute of Victoria include all properties scheduled for auction (as reported by their members) – including those that are poorly located and unlikely to attract demand even in a robust climate; our clearance rate is far more representative of the market that represents our client's best interests. It's an important part of how we assess the best negotiation strategy for your needs.
The full list of the 42 properties reviewed by NPB this weekend:
< $600k

Suburb
Type
Beds
Quote
Result
Prahran
Apartment
1
$290-310k
PASSED IN
Preston
Unit
2
$360-395k
SOLD $390,000
Pascoe Vale
Unit
2
$390-420k
SOLD $420,000
North Melbourne
Apartment
2
$370-410k
SOLD $422,000
Murrumbeena
Apartment
2
$380-400k
SOLD $431,500
Kingsville
House
3
$360k+
SOLD $450,000
Carnegie
Unit
2
$400-450k
SOLD $485,000
Reservoir
Townhouse
4
$420-460k
SOLD $500,000
Murrumbeena
Unit
2
$440-480k
PASSED IN
Coburg
House
3
$460-500k
SOLD $525,000
Reservoir
House
3
$460k+
SOLD $526,000
Caulfield North
Unit
2
$480-520k
SOLD $541,000
Reservoir
House
3
$450-480k
SOLD $555,000
Reservoir
House
3
$450k+
SOLD $565,000
Box Hill South
House
4
$500-550k
SOLD $570,000
Kew
Apartment
2
$490k+
SOLD $580,000
Albert Park
House
2
$530k+
SOLD $582,500
Sold
15
Passed In
2
NPB Clearance Rate 88%
Total
17
$600k – $1m

Suburb
Type
Beds
Quote
Result
Balwyn
Unit
2
$510-560k
SOLD $600,500
Fitzroy
Apartment
2
$560k+
SOLD $611,500
Richmond
Apartment
3
$470-520k
SOLD $615,000
West Melbourne
Apartment
2
$500-550k
SOLD $618,000
Brunswick
House
2
$560k+
SOLD $647,000
Reservoir
House
3
$550k+
SOLD $666,000
Kensington
Townhouse
3
$550-600k
SOLD $685,000
Hawthorn East
House
2
$600-660k
SOLD $760,000
Yarraville
House
3
$690-740k
SOLD $766,000
Clifton Hill
House
3
$720-790k
SOLD $771,000
Balwyn North
Townhouse
2
$670-740k
SOLD $798,000
Fitzroy North
House
2
$650-720k
SOLD $801,000
Ascot Vale
House
3
$690-750k
SOLD $841,500
Brunswick East
House
2
$620-680k
SOLD $856,000
Ripponlea
House
2
$700-770k
SOLD $861,000
Ascot Vale
House
3
$750-790k
PASSED IN
Sold
15
Passed In
1
NPB Clearance Rate 94%
Total
16
$1m+

Suburb
Type
Beds
Quote
Result
Elsternwick
House
3
$1-1.1m
SOLD $1,145,000
Parkville
House
4
$1-1.1m
SOLD $1,186,000
Elwood
House
3
$1.05-1.15m
PASSED IN
Blackburn
House
4
$850k+
SOLD $1,305,000
Brighton
House
4
$1.05-1.15m
SOLD $1,315,000
Balwyn
House
4
$2.1-2.3m
PASSED IN
Caulfield North
House
4
$2.3-2.5m
SOLD $2,550,000
Albert Park
House
3
$3.5m+
SOLD $3,970,000
South Melbourne
House
4
$4m+
SOLD $4,525,000
Sold
7
Passed In
2
NPB Clearance Rate 77%
Total
9
Overall

Sold
37
Passed In
5
NPB Clearance Rate 88%
Total
42
AUCTIONS IN THE SPOTLIGHT
6/183 Kerr Street FITZROY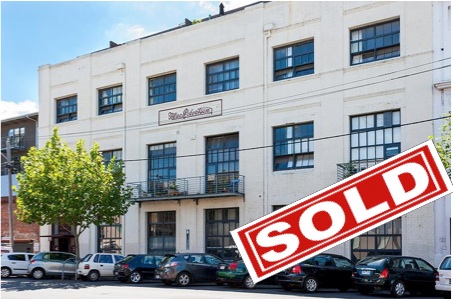 Reported by:

Antony Bucello

Agent:

Peter Markovic

Quote:

$560,000+

Crowd:

40 people (approx.)

Bidders:

2

On the Market:

$605,000

Result:

SOLD $611,500
Comment:
Fitzroy is one of Melbourne's smallest suburbs (with an area of approximately only 3 sqm), therefore whenever a quality property is listed, it attracts demand. Quoted at $560,000+ this 2 bedroom warehouse was no exception and attracted a crowd of around 40 watchers.
The auction opened on a vendor bid of $560,000, however it didn't take long before competition between two buyers got underway. At $605,000 the auctioneer announced the home 'on the market' and bought the hammer down a short while later at $611,500.
5 Davis Street KENSINGTON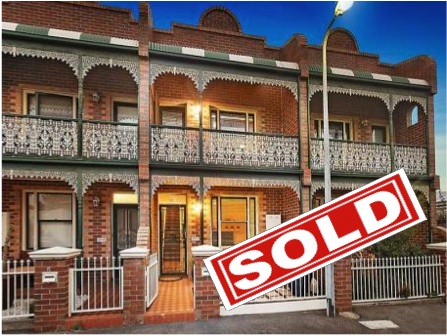 Reported by:

Robert Di Vita

Agent:

Jellis Craig

Quote:

$550,000-$600,000+

Crowd:

75 people (approx.)

Bidders:

4

On the Market:

$610,000

Result:

SOLD $685,500
Comment:
A heated auction between two bidders resulted in a 'boom' result for a small 2 bedroom plus study townhouse in Kensington. Opening with a real bid at the top of the quoted range at $600,000 the property was announced on the market at $610,000, after which a fight broke out with both bidders finally inching up in small $500 increments until the property was sold at $685,500.
CONTACT US
If you need any assistance with searching, assessing or negotiating your next property purchase or simply wish to discuss your property buying needs, please don't hesitate to contact us. Alternatively, you can complete our online Help Us Help You form and we will contact you.
Regards
Antony Bucello and Catherine Cashmore