by Antony Bucello & Catherine Cashmore
A 71 Per cent clearance rate was recorded this weekend, and whilst the outer suburban locations in Melbourne remain relatively stable, increases in the inner and middle ring locations are noticeable.
Activity has improved throughout the year, and the competitive atmosphere which started in the first quarter of 2013 is continuing to produce clearance figures comfortably in the 70's – even after revised.
Only a few days now remain until the first home buyer grant for established property will cease to be replaced with a 40 per cent cut in stamp duty. The current $7000 grant with a 30 per cent cut to stamp duty is preferable to those currently in the market, as for most purchases, it provides a greater discount than a 40 per cent cut alone.
However, it's doubtful we'll see a huge rush from new buyers – albeit, it may spur those already looking to make a speedy commitment and therefore we could see a spike in turnover as we approach the end of the financial year.
As a proportion of the buying market, first home buyers are still dragging their feet. It's not quite as bad as New South Wales and Queensland, where first home buyers shamefully make up less than 5 per cent of the buying demographic – albeit, in Victoria many are finding themselves crowded out by investor activity – the proportion of which now exceeds 40 per cent, and is concentrated overwhelmingly in the established apartment sector.
As noted from a recent QBE LMI survey – and certainly shared by my own anecdotal evidence – first home buyers perceive prices 'too high.' Their budget is typically around $300,000 which will barely purchase a one bedroom inner city apartment in either Sydney or Melbourne, and is less than the average 'new' house price on the fringe ($400,000.)
They also recognise they will need to hold their properties for a longer period of time to advantage from an increase in equity. In other words – it will take longer, before an 'upgrade' is possible.
In this respect, our environment has changed considerably. From an atmosphere where a job was for life and family units were formed early, to a set of differing cultural conditions with fairly fluid fluctuation between periods of ownership and tenancy as buyers and renters migrate through various stages of their 'employment' career.
Therefore, it's no surprise to see many considering staying in the family home longer, and entering the market initially as an investor, prior to being an owner occupier.
R P Data released their 'pain and gain' report last week, showing more than three quarters of all properties re-sold in Australia over the first quarter of 2013, achieved a gross 're-sale profit' totalling $9.6 billion.
The data was taken from 58,677 residential property sales nationally, and the 'gross profit' recorded, from the 87.3 percent proportion, was relative to the nominal purchase price (not accounting for inflation or seasonal fluctuations.)
Significantly, the sales recording a loss on purchase price had an average length of ownership of just 4.8 years. Whereas, those recording a profit were held for an average of 9.7 years, and homes that recorded a gross profit of more than 100 per cent were owned for an average of 15.4 years.
The lesson is abundantly clear – and never more so as approach the headwinds facing us in the years to come. To create a profit from property requires a long term mindset – preferably in yearly terms made of double digits.
We're finding challenges in locating quality stock in the inner and middle ring suburbs. The change is in part seasonal as the colder months typically reduce vendor activity. When we do locate 'good' stock – either off market or openly advertised – there is usually competition. The key to purchasing well in this atmosphere is all down to negotiation – for which we possess a vast amount of experience.
Therefore, the months ahead will provide an interesting landscape of challenges
Weekend Clearance Rate Figures

Week Ending Sunday 23rd June 2013

Clearance Rate:
71%
Total Auctions:
681 (58 unreported)
Sold:
484
Passed in:
183
At auction:
398
Vendor Bid:
92
Before auction:
86
Real bid:
91
After auction:
0
Total Private Sales:
561
Weekly Turnover:
1045
Source: www.reiv.com.au
The NPB clearance rate is representative of the results evidenced in the 'quality' end of the marketplace. We take the results from a range of suburbs; however please note we are not 'suburb specific'. NPB Melbourne, negotiate on hundreds of properties for their clients each year throughout all areas of Melbourne and the Bellarine Peninsula. The properties we highlight are taken from a selection which we carefully analyse for quality assessment and revise daily.
NPB's clearance rate is moving in line with REIV data – however it should be noted, the quality and quantity of 'good' listings are slowly reducing as we approach winter and it's expected this could increase competition.
Weekend Clearance Rate Figures

Week Ending Sunday 23rd June 2013

NPB Clearance Rate:
82%
Total Auctions Reviewed:
62
Sold:
51
Passed in:
11
Under $600k:
19
2
$600k-$1m:
17
4
$1m+:
15
5
Why is the NPB Clearance Rate always higher than the REIV Clearance Rate?
The NPB clearance rate is a snapshot of 'investment grade' or 'cream of the crop' properties representing only those we recommend to clients. These are properties that hold the best potential for a long term capital growth and rental demand. Whilst the Real Estate Institute of Victoria include all properties scheduled for auction (as reported by their members) – including those that are poorly located and unlikely to attract demand even in a robust climate; our clearance rate is far more representative of the market that represents our client's best interests. It's an important part of how we assess the best negotiation strategy for your needs.
The full list of the 62 properties reviewed by NPB this weekend:
< $600k

Suburb
Type
Beds
Quote
Result
Albert Park
Apartment
1
$340-380k
SOLD $360,000
Carnegie
Apartment
2
$360-390k
SOLD $461,000
Reservoir
House
3
$420-460k
SOLD $467,500
Reservoir
House
3
$390-450k
SOLD $470,000
Heidelberg
Apartment
2
$460-480k
SOLD $475,000
Glenroy
House
4
$430-470k
SOLD $490,000
Box Hill
Unit
2
$410-450k
SOLD $490,500
Elwood
Apartment
2
$420-460k
SOLD $507,000
Kew
Apartment
2
$440-480k
SOLD $524,500
Northcote
House
2
$500k+
SOLD $539,500
Murrumbeena
Unit
2
$460-510k
SOLD $540,000
Hawthorn
Apartment
2
$470-520k
SOLD $545,500
Prahran
Apartment
2
$440-480k
SOLD $558,000
Doncaster East
Unit
3
$500-550k
PASSED IN
Camberwell
Unit
2
$500-550k
SOLD $562,000
Mitcham
House
3
$510k+
SOLD $565,000
Thornbury
Townhouse
3
$510-560k
PASSED IN
Templestowe Lwr
Unit
3
$550k+
SOLD $582,000
Hawthorn East
Apartment
2
$520-550k
SOLD $585,000
Camberwell
Unit
2
$480-520k
SOLD $591,000
Hawthorn East
Apartment
2
$530k+
SOLD $593,000
Sold
19
Passed In
2
NPB Clearance Rate 90%
Total
21
$600k – $1m

Suburb
Type
Beds
Quote
Result
North Melbourne
Apartment
2
$520-550k
SOLD $609,000
Surrey Hills
Unit
2
$570-620k
SOLD $621,000
Abbotsford
House
2
$600-650k
SOLD $642,500
Brunswick
Apartment
2
$540-580k
SOLD $645,000
Mont Albert
Unit
2
$550-600k
SOLD $650,500
Reservoir
Townhouse
3
$500-550k
SOLD $654,500
Preston
House
3
$580-620k
SOLD $680,500
South Yarra
Apartment
2
$650-690k
SOLD $715,000
Northcote
Townhouse
3
$580-620k
SOLD $735,000
Northcote
Unit
3
$580-630k
SOLD $745,000
Northcote
Townhouse
3
$640-695k
SOLD $767,000
Northcote
House
3
$680-730k
PASSED IN
Elsternwick
Unit
2
$690-750k
PASSED IN
Clifton Hill
Townhouse
3
$700k+
SOLD $846,000
Balwyn North
House
4
$700-770k
SOLD $947,500
Prahran
Apartment
2
$750k+
PASSED IN
Heidelberg
House
3
$750-820k
SOLD $960,000
Blackburn South
House
4
$800k+
SOLD $962,000
Thornbury
House
4
$800-880k
SOLD $965,000
Northcote
House
3
$800-850k
SOLD $985,000
Balwyn
House
3
$900k+
PASSED IN
Sold
17
Passed In
4
NPB Clearance Rate 80%
Total
21
$1m+

Suburb
Type
Beds
Quote
Result
Balwyn
House
3
$900k+
SOLD $1,120,000
Clifton Hill
House
3
$960-1050k
SOLD $1,135,000
Brighton
House
3
$1.1m+
PASSED IN
South Yarra
House
3
$1.1m+
SOLD $1,546,000
Camberwell
House
3
$1.3m+
PASSED IN
Brighton
Townhouse
3
$1.65m+
PASSED IN
Brighton
House
3
$1.7m+
SOLD $1,786,000
Canterbury
House
4
$1.7m+
SOLD $1,815,000
Brighton East
House
4
$1.7m+
SOLD $1,900,000
Canterbury
House
4
$1.7m+
SOLD $1,905,000
Kew
House
4
$1.44-1.55m+
SOLD $1,960,000
Kew
House
4
$1.8m+
SOLD $1,975,000
Glen Iris
House
4
$1.4m+
SOLD $2,000,000
Carlton North
House
4
$2-2.25m
SOLD $2,609,000
East Melbourne
House
4
$2.3m+
SOLD $2,720,000
Brighton
House
4
$2.7m+
PASSED IN
Albert Park
House
3
$2.7m+
PASSED IN
Hawthorn
House
4
$2.8-3m
SOLD $3,060,000
Kew
House
4
$3m+
SOLD $3,120,000
Brighton
House
5
$4m+
SOLD $4,235,000
Sold
15
Passed In
5
NPB Clearance Rate 75%
Total
20
Overall

Sold
51
Passed In
11
NPB Clearance Rate 82%
Total
62
AUCTIONS IN THE SPOTLIGHT
7/32 Jersey Parade Carnegie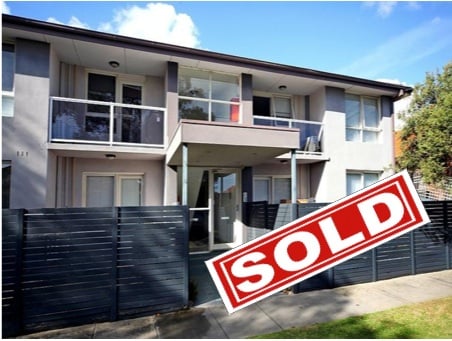 Reported by:

Catherine Cashmore

Agent:

Hocking Stuart

Quote:

$360,000-$390,000

Crowd:

50 people (approx.)

Bidders:

3

On Market:

$410,000

Result:

SOLD $461,000
Comment:
Three bidders competed for this 2 bedroom renovated unit in the heart of Carnegie – walking distance to all amenities. Opening with a real bid at the top of the range ($390,000) – the auction gained traction and the pace was fast. At $410,000 it was announced on the market, and at $461,000 the contract hit the auctioneers hand.
2/17 Glencairn Avenue Camberwell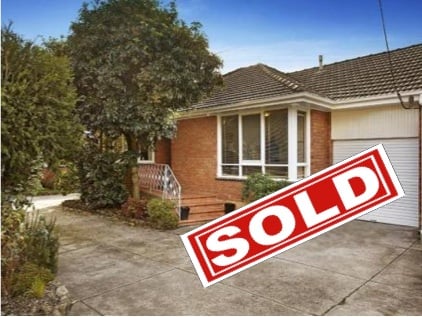 Reported by:

Catherine Cashmore

Agent:

Hocking Stuart

Quote:

$480,000-$520,000

Crowd:

80 people (approx.)

Bidders:

4

On Market:

$580,000

Result:

SOLD $591,000
Comment:
There was heated competition for this 2 bedroom unit in tree lined street in Camberwell. Opening with a real bid at $520,000, the auction progressed quickly and seemed to take no time at all to reach its 'on market' figure of $580,000. A late bidder entered just as the pace started to die down, and secured the unit for $591,000.
CONTACT US
If you need any assistance with searching, assessing or negotiating your next property purchase or simply wish to discuss your property buying needs, please don't hesitate to contact us. Alternatively, you can complete our online Help Us Help You form and we will contact you.
Regards
Antony Bucello and Catherine Cashmore