National Property Buyers have recently teamed up with leading financial management company, Australian Property Club.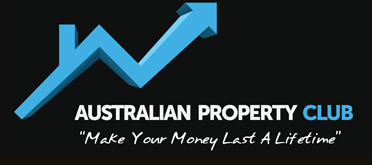 Australian Property Club specialise in helping everyday Australians manage their finances and to make enough money to last a lifetime.
They achieve this by giving sound investment property advice to maximise each client's capital growth.
APC has a finely tuned structured program in place. A key ingredient is a strategic 5 step plan that will ensure you are clear about your financial numbers today to make you rich tomorrow. There are 13 wealth building exercises members of APC will do regularly, to help construct & maintain their ultimate financial plan.
Click here to learn more about the financial management services offered by Australian Property Club.