by Antony Bucello & Catherine Cashmore
Once again the drop in interest rates has been promoted widely as "good news" for the housing market, with Wayne Swan taking ample credit as he attempts to persuade public ears that record low rates are solely down to "responsible" fiscal policy.
In a brief break with tradition, Nab was the first to pass on the cut in full, followed closely by CBA, St George and Westpac. ANZ delayed announcement until after their monthly review, and then surprised all by cutting in excess of the RBA – dropping its standard variable rate by 27 basis points. Albeit, mortgage rates are still above that experienced during the height of the GFC – with banks calling the tune on the 'shaved' percentage they've decided to pass on over the interim.
As I mentioned previously, although it may seem logical to assume lending rates initiate price changes, other economic factors play a far greater influence, and unless the needed ingredients are combined, interest rates on their own can do little to change the terrain by any significant, sustainable degree.
Since November 2011 we've had seven drops to the cash rate – passed on 'in part' by the banks, however, it took until mid 2012 for any marginal improvement in median values to emerge (principally boosted by consumer confidence,) and only recently have we seen any substantial uptick.
As I've indicated in previous updates, the improved environment has been noticeable from an anecdotal perspective, with more bodies attending open for inspections and a greater proportion of Auctions now selling 'under the hammer.' The latest ABS mortgage lending data for the month of March has also come in higher than expected – with gains led principally by NSW and Victoria.
In total, there was a 5.2 per cent rise (seasonally adjusted) in the number of home loans issued to owner occupiers – however the trend for first home buyers remains on a downward slope – falling as a total percentage to 14.2 from 14.4 in February. Whilst a drop in rates may on the surface bode well for mortgage holders wanting to pay down debt, the bleak reality remains that for savers, many of whom are would-be first-home buyers, the news is not good at all.
RP Data have also recorded strong increases in mortgage activity, with their RMI (residential mortgage index) showing a 6.6 per cent seasonally adjusted increase for the month of March, easing slightly in April, but starting on a 'strong footing' for the month of May. However, it's worth noting the larger percentage has been driven by refinancing.
The clearance rate this week came in at 72 per cent – the highest unrevised result so far this year. Year to date, REIV data shows the value of auctions sold is sitting just over $4Billion compared to $2.9Billion for the same time last year and I'm starting to see with frequency, what can only be interpreted as 'boom' results for the better listings in and around the inner and middle suburbs of Melbourne. The question therefore, is how long it can be sustained?
Any long term downward direction in rates should always be considered a concern – they sit at the seat of a number of economic problems, and point firmly toward a trend of lower growth. Furthermore, a lengthy period of low rates is harder to reverse as consumers come to rely on cheap credit, unsustainable at higher levels should a 'bubbly' environment call for a reverse course of action.
As a tool, they are limited in their effectiveness for stimulating the economy pushing yield seekers into riskier assets. Since the global economic crisis, the world's banks have been concentrated on lowering rates in order to boost growth. The textbook model indicates the atmosphere will motivate an increase in lending for such items as homes, goods and services; however monetary policy is a pretty blunt instrument and understandably in our post GFC environment, the appetite to reduce debt and accelerate payments on outstanding mortgages has been far greater than the push to consume – and remains so.
Therefore, it's important for any buyer to enter the terrain with feet planted firmly on the ground and eyes firmly focused on investment over the long term.
Weekend Clearance Rate Figures

Week Ending Sunday 12th May 2013

Clearance Rate:
72%
Total Auctions:
653 (58 unreported)
Sold:
468
Passed in:
185
At auction:
374
Vendor Bid:
117
Before auction:
94
Real bid:
68
After auction:
0
Total Private Sales:
613
Weekly Turnover:
1081
Source: www.reiv.com.au
The NPB clearance rate is representative of the results evidenced in the 'quality' end of the marketplace. We take the results from a range of suburbs; however please note we are not 'suburb specific'. NPB Melbourne, negotiate on hundreds of properties for their clients each year throughout all areas of Melbourne and the Bellarine Peninsula. The properties we highlight are taken from a selection which we carefully analyse for quality assessment and revise daily.
NPB's clearance rate is showing consistency – however it should be noted, the quality and quantity of 'good' listings are slowly reducing as we approach winter.
Weekend Clearance Rate Figures

Week Ending Sunday 12th May 2013

NPB Clearance Rate:
86%
Total Auctions Reviewed:
45
Sold:
39
Passed in:
6
Under $600k:
19
3
$600k-$1m:
11
1
$1m+:
9
2
Why is the NPB Clearance Rate always higher than the REIV Clearance Rate?
The NPB clearance rate is a snapshot of 'investment grade' or 'cream of the crop' properties representing only those we recommend to clients. These are properties that hold the best potential for a long term capital growth and rental demand. Whilst the Real Estate Institute of Victoria include all properties scheduled for auction (as reported by their members) – including those that are poorly located and unlikely to attract demand even in a robust climate; our clearance rate is far more representative of the market that represents our client's best interests. It's an important part of how we assess the best negotiation strategy for your needs.
The full list of the 45 properties reviewed by NPB this weekend:
< $600k

Suburb
Type
Beds
Quote
Result
Thornbury
Apartment
2
$350k+
SOLD $385,000
Carnegie
Apartment
3
$370k+
SOLD $389,500
St Kilda
Apartment
1
$350-385k
SOLD $390,000
Reservoir
House
3
$370-405k
SOLD $409,000
Richmond
Apartment
1
$380k+
SOLD $451,000
Cheltenham
Apartment
2
$360-390k
SOLD $470,000
Fitzroy North
Apartment
2
$400k+
PASSED IN
Gardenvale
Unit
2
$450k+
SOLD $475,000
Preston
Townhouse
2
$450-485k
SOLD $490,000
Richmond
Apartment
2
$400k+
SOLD $491,500
Hawthorn
Apartment
2
$400-440k
SOLD $500,000
Ivanhoe
Unit
2
$450-480k
SOLD $515,000
Brunswick West
Unit
2
$490k+
SOLD $515,500
Collingwood
Apartment
2
$440k+
SOLD $525,000
Richmond
Apartment
2
$480-$520k
SOLD $532,500
Carnegie
Unit
2
$490-$530k
SOLD $533,000
Altona North
House
3
$490-$540k
PASSED IN
Camberwell
Unit
2
$490k+
SOLD $550,000
Kensington
Apartment
2
$500-$525k
SOLD $560,000
Preston
House
2
$490k+
SOLD $566,000
Yarraville
House
3
$500-$550k
PASSED IN
Hawthorn East
Apartment
2
$460-$505k
SOLD $593,000
Sold
19
Passed In
3
NPB Clearance Rate 86%
Total
22
$600k – $1m

Suburb
Type
Beds
Quote
Result
Preston
House
2
$480-530k
SOLD $610,000
Williamstown
House
2
$550-590k
SOLD $662,000
Richmond
Townhouse
2
$520-570k
SOLD $685,000
Brighton
Unit
2
$550-600k
SOLD $702,000
Ascot Vale
House
3
$700-770k
SOLD $722,500
Abbotsford
House
3
$600-660k
SOLD $774,000
Balwyn North
House
2
$700k+
SOLD $790,000
Fitzroy North
House
2
$700-750k
SOLD $810,000
St Kilda East
House
3
$670-720k
SOLD $831,000
Northcote
House
2
$730-800k
PASSED IN
Brunswick
House
3
$730-800k
SOLD $871,000
Malvern East
House
3
$700k+
SOLD $948,250
Northcote
House
3
$800-880k
SOLD $954,000
Sold
11
Passed In
1
NPB Clearance Rate 91%
Total
12
$1m+

Suburb
Type
Beds
Quote
Result
Toorak
Apartment
3
$900k+
SOLD $1,052,000
Fairfield
House
3
$900-990k
SOLD $1,060,000
Ormond
House
4
$800-880k
SOLD $1,150,000
Mont Albert
House
3
$1.2-1.3m
PASSED IN
Camberwell
House
3
$1.25-1.35m
SOLD $1,350,000
Elsternwick
House
3
$1.3-1.4m
SOLD $1,414,000
Kew
House
4
$1.3-1.4m
SOLD $1,472,500
Caulfield North
Townhouse
5
$1.4-1.5m
PASSED IN
Kew East
House
4
$1.5m+
SOLD $1,655,000
Fitzroy North
House
4
$1.7m+
SOLD $2,030,000
Canterbury
House
4
$2m+
SOLD $2,410,000
Sold
9
Passed In
2
NPB Clearance Rate 81%
Total
11
Overall

Sold
39
Passed In
6
NPB Clearance Rate 86%
Total
45
AUCTIONS IN THE SPOTLIGHT
6 Stirling Ave, Malvern East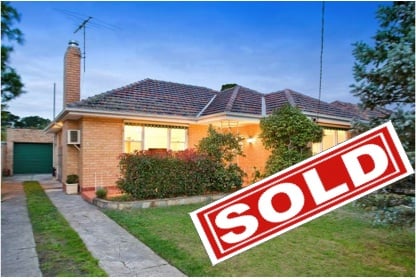 Reported by:

Catherine Cashmore

Agent:

Noel Jones

Quote:

$700,000+

Crowd:

70 people (approx.)

Bidders:

4

On Market:

$850,000

Result:

SOLD $948,500
Comment:
A heated auction for this 4 bedroom home was witnessed on Saturday as 4 bidders competed pushing the price a long way past expectation. The auction opened with a real bid of $700,000, yet with strong demand, wasn't announced on the market until $850,000. The final selling price of $948,500 resulted from a long held battle between 2 competing investors.
122 Charles St, Northcote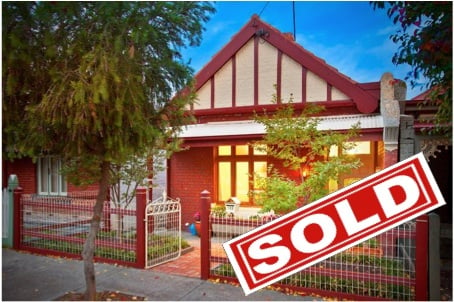 Reported by:

Robert Di Vita

Agent:

Nelson Alexander

Quote:

$800,000-$880,000

Crowd:

60 people (approx.)

Bidders:

3

On Market:

$930,000

Result:

SOLD $954,000
Comment:
Another sold result occurred in Northcote for this well presented 3 bedroom period home. Opening on a genuine bid at the top of the price range of $880,000 – 3 bidders competed and the auction wrapped up speedily.
Announced on the market at $930,000 – the home swiftly sold to the opening bidder for $954,000
CONTACT US
If you need any assistance with searching, assessing or negotiating your next property purchase or simply wish to discuss your property buying needs, please don't hesitate to contact us. Alternatively, you can complete our online Help Us Help You form and we will contact you.
Regards
Antony Bucello and Catherine Cashmore