A 76 per cent clearance rate was recorded this weekend albeit on low numbers (354 auctions) – and with only 6 results reputedly 'unreported' we can expect it to remain as such when the midweek update is released.
In contrast, last week's clearance rate was revised to 68 per cent once all results had been collected.
The ABS has released May's housing finance data which has recorded a modest improvement in the number of owner occupier commitments as well as first home buyer commitments for the same period.
First home buyers now make up 14.6 per cent of the market which is a rise from 14.3 per cent in April; however it's likely these figures have been affected by the various issuance and withdrawal of First Home Buyer grants and incentives which may pull future figures back post July, as grants for established accommodation have now been diminished in favour of new acquisitions in Victoria, Tasmania and the ACT.
Allowing for seasonal adjustment, there's been a 1.8 per cent increase in the number of owner occupied dwellings financed compared to a 1.9 per cent rise in April. Along with this, there has also been a modest increase in the average loan size for owner occupiers, rising $400 over the same period to $302,200. No doubt reflecting an increase degree of flexibility in the amount buyers are able to service as they take advantage of our low interest rate environment.
For Victoria, the seasonally adjusted figure was +2.6 per cent, with the ACT being the only city to record a decline.
Investor activity also remains strong, with the 'value' of investor finance commitments up by a further 1 per cent in May and 24 per cent year to date. This is the highest level since June 2007 which is driving speculation and inflating prices in certain micro sectors of the established property market.
Apartments are generally considered the 'foot through the door' property type that attracts a younger 'first home buyer' demographic. However, the bulk of inner city established unit and apartment stock is investor owned, (close to 70 per cent in some localities.) Therefore, both typically compete for the same property types within a similar price bracket.
Most investors are speculating on capital gains and employing a negative gearing strategy which promotes speculation into established terrains and a 'hold for the long term' mentality. As a consequence, unit holding periods over the past decade have increased 39 per cent (RP Data) which further promotes a 'bottle neck' of demand.
In Sydney, investors make up roughly 50 per cent of the buying market – and with the level of residential property listings falling to 2009 lows which accounts for a -23.1 per cent yearly decrease in stock (SQM), and an increase in job growth, it's no wonder we're seeing an upward surge in property prices as a combination of economic and social headwinds collide.
There's been plenty of analysis assessing Melbourne's market to be a 'soft' option compared to other states such as Sydney (as I cited above) and Perth, and whilst the data holds water from a macro perspective, the level of competition in the middle and inner ring suburbs has been intense.
The first home buyer numbers played into this figure to some extent, and as I've mentioned previously, some of the extra activity can be put down to the typical effects auction dominated terrains exhibit, in which buyers choose to pay a bit extra to beat the compounding psychological effects of openly transparent market competition.
However, it's clear sellers are taking advantage of the current auction rally. R P Data's statistics, show a significant uplift in the number of vendors choosing to transact using this method of sale.
As a rough estimate, there have been 100 more capital city auctions each week with the chances of selling on the day increasing from around a 50/50 chance, to a 60/40 chance.
In some suburbs of Melbourne, the clearance rate is significantly higher than the average with suburbs such as Abbotsford, Balwyn North, Bentleigh and St Kilda East, just a few of the localities where a higher number of auction sales is coupled with clearance rates in excess of 75 per cent and in some cases, 80 per cent.
Other figures from RP Data show over the first quarter of 2013, 25.2 per cent of all Melbourne sales were by transacted via auction, up from 15.8 per cent over the March quarter of 2012. And whilst the vast majority of transactions Victoria wide are conducted via private treaty, in the pockets where auctions sales dominate, the upward effect on prices as buyers collide in a competitive atmosphere is clearly evident.
As a result, buyers would be wise to consider pre-auction offers in favour of waiting to 'see what happens' on the day itself, during which the heightened atmosphere limits the amount of control buyers are able to command to a 'deepest pockets wins' scenario.
Catherine Cashmore
Weekend Clearance Rate Figures

Week Ending Sunday 14th July 2013

Clearance Rate:
76%
Total Auctions:
354 (6 unreported)
Sold:
268
Passed in:
86
At auction:
207
Vendor Bid:
46
Before auction:
59
Real bid:
40
After auction:
2
Total Private Sales:
536
Weekly Turnover:
804
Source: www.reiv.com.au
The NPB clearance rate is representative of the results evidenced in the 'quality' end of the marketplace. We take the results from a range of suburbs; however please note we are not 'suburb specific'. NPB Melbourne, negotiate on hundreds of properties for their clients each year throughout all areas of Melbourne and the Bellarine Peninsula. The properties we highlight are taken from a selection which we carefully analyse for quality assessment and revise daily.
NPB's clearance rate moving in line with REIV data – however it should be noted, the quality and quantity of 'good' listings are slowly reducing as we approach winter and it's expected this could increase competition.
Weekend Clearance Rate Figures

Week Ending Sunday 14th July 2013

NPB Clearance Rate:
86%
Total Auctions Reviewed:
50
Sold:
43
Passed in:
7
Under $600k:
19
4
$600k-$1m:
17
2
$1m+:
7
1
Why is the NPB Clearance Rate always higher than the REIV Clearance Rate?
The NPB clearance rate is a snapshot of 'investment grade' or 'cream of the crop' properties representing only those we recommend to clients. These are properties that hold the best potential for a long term capital growth and rental demand. Whilst the Real Estate Institute of Victoria include all properties scheduled for auction (as reported by their members) – including those that are poorly located and unlikely to attract demand even in a robust climate; our clearance rate is far more representative of the market that represents our client's best interests. It's an important part of how we assess the best negotiation strategy for your needs.
The full list of the 50 properties reviewed by NPB this weekend:
< $600k

Suburb
Type
Beds
Quote
Result
Thornbury
Apartment
1
$250-270k
SOLD $280,000
Brunswick West
Unit
2
$350-$385k
SOLD $375,000
Brunswick West
Apartment
2
$320-350k
SOLD $381,000
Essendon
Apartment
3
$360-390k
SOLD $422,000
Newport
Apartment
2
$360-420k
PASSED IN
Reservoir
House
2
$380-420k
SOLD $460,000
North Melbourne
Apartment
2
$400-440k+
PASSED IN
Brunswick West
Unit
2
$420k+
SOLD $462,000
Carnegie
Unit
2
$410-450k
SOLD $502,000
Preston
House
3
$420-460k
SOLD $505,000
Hawthorn
Apartment
2
$450k+
PASSED IN
Hawthorn East
Apartment
2
$460-500k
SOLD $520,000
Moonee Ponds
Townhouse
2
$500-540k
SOLD $527,500
Preston
House
2
$400-440k
SOLD $528,500
Essendon
Unit
2
$510-550k
SOLD $530,000
West Footscray
House
3
$480-530k
SOLD $535,000
Collingwood
Townhouse
2
$410-450k
SOLD $541,000
Thornbury
Apartment
3
$500k+
SOLD $550,000
Fitzroy North
Apartment
2
$490-530k
SOLD $560,000
Footscray
House
3
$540-580k
SOLD $560,000
St Kilda
Apartment
2
$540-580k
PASSED IN
St Kilda
Apartment
2
$480k+
SOLD $570,000
Hawthorn
Apartment
2
$500-550k
SOLD $580,000
Sold
19
Passed In
4
NPB Clearance Rate 82%
Total
23
$600k – $1m

Suburb
Type
Beds
Quote
Result
Altona North
House
2
$540-570k
SOLD $600,000
Preston
House
2
$470-510k
SOLD $600,500
Yarraville
House
3
$520-570k
SOLD $610,000
North Melbourne
Townhouse
3
$600k+
SOLD $643,000
Moonee Ponds
Unit
2
$460-495k
SOLD $644,000
Williamstown
House
3
$630-670k
SOLD $665,000
Preston
House
3
$610-670k
SOLD $738,000
Brunswick
House
2
$600k+
SOLD $750,000
Elwood
Unit
2
$630-690k
PASSED IN
Coburg
House
3
$680-740k
SOLD $755,000
Moonee Ponds
House
3
$690-740k
SOLD $800,000
Clifton Hill
House
2
$790-860k
SOLD $838,000
St Kilda East
Apartment
2
$730-800k
SOLD $880,000
Highett
House
3
$800-880k
SOLD $880,000
Rosanna
House
3
$710-780k
SOLD $883,000
Preston
House
4
$720-790k
SOLD $910,000
Mulgrave
House
4
$730-800k
SOLD $950,000
Albert Park
House
2
$900-950k
PASSED IN
Richmond
Townhouse
3
$900k+
SOLD $958,000
Sold
17
Passed In
2
NPB Clearance Rate 89%
Total
19
$1m+

Suburb
Type
Beds
Quote
Result
Carnegie
House
4
$870-930k
SOLD $1,027,000
Glen Waverley
House
4
$830-890k
SOLD $1,050,000
Richmond
House
4
$1m+
PASSED IN
Port Melbourne
Apartment
2
$1m+
SOLD $1,050,000
Kew East
Townhouse
3
$1.4m+
SOLD $1,550,000
Donvale
House
5
$1.5-1.65m
SOLD $1,858,000
Ivanhoe
House
3
$1.6-1.76m
SOLD $1,910,000
Toorak
House
5
$2.6m+
SOLD $2,885,000
Sold
7
Passed In
1
NPB Clearance Rate 87%
Total
8
Overall

Sold
43
Passed In
7
NPB Clearance Rate 86%
Total
50
AUCTIONS IN THE SPOTLIGHT
4/50 Auburn Grove Hawthorn East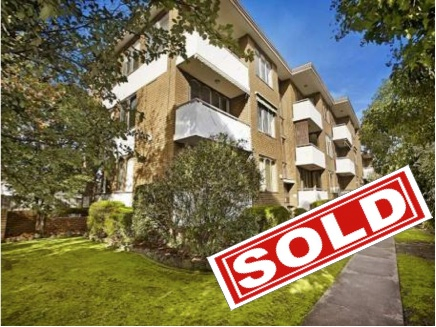 Reported by:

Antony Bucello

Agent:

Hocking Stuart

Quote:

$460,000-$500,000

Crowd:

60 people (approx.)

Bidders:

3

On Market:

$510,000

Result:

SOLD $520,000
Comment:
Opening on a vendor bid of $460,000, 3 bidders competed for this renovated unit in the heart of Hawthorn. Pushing over $500,000, the reserve was announced at $510,000, and shortly following, the unit sold for $520,000.
3/23 Melbourne St, Murrumbeena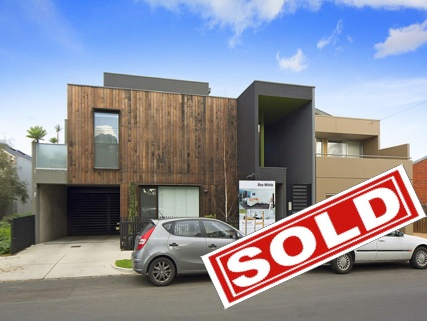 Reported by:

Catherine Cashmore

Agent:

Ray White

Quote:

High $400,000 – low $500,000

Crowd:

35 (approx.)

Bidders:

3

On Market:

N/A

Result:

$540,000
Comment:
The auction for this duel level modern town residence attracted a modest crowd of onlookers. Opening with a genuine bid of $480,000, the pace was steady as the numbers crept upwards. At $530,000 the auctioneer went to consult the vendor – however upon return it was not announced on the market and passed in a few bids later for $532,500. Negotiations were successful, and the property sold for $540,000.
CONTACT US
If you need any assistance with searching, assessing or negotiating your next property purchase or simply wish to discuss your property buying needs, please don't hesitate to contact us. Alternatively, you can complete our online Help Us Help You form and we will contact you.
Regards
Antony Bucello and Catherine Cashmore