by Antony Bucello & Catherine Cashmore
A 69 per cent clearance rate was recorded this week – a little less than last week's revised 72 per cent however, with a larger proportion of missing results yet to be recorded, it's clear a greater number of 'post auction' negotiations were taking place behind closed doors.
Whilst the clearance rate is a good barometer of the 'heat' in the market, the all important number is the total recorded figure of weekly transactions (both by private sale and auction.)
Last year, we were struggling through extended periods during which anything in excess of 800 was considered 'healthy,' however following a rather 'robust' 1168 sales last week, this week's transactions came in at 1217. Historically – this is about as high as it gets.
Clearly buyers & investors, who received their 'pre-approvals' prior to Christmas feel confident enough to make the move however, in doing so, they would be prudent to keep an eye on any pent up emotion that risks pushing prices past a sustainably reasonable level for investment.
I say this in particular regard to auctions – the preferred method of selling in the inner and middle ring suburbs of Melbourne.
Whilst the outer suburban locations still sell through a process of 'behind closed doors' negotiation – 'for sale by auction' can eventuate into an 'out in the open' testosterone fuelled emotional frenzy.
By their very nature, auction sales have played a significant part in igniting many of Melbourne's 'boom' and 'bust' cycles. Bidders evidently have their confidence underpinned when they see others competing for the same property, budgets tend to be pushed, and the under-bidder walking away with that gut retching feeling of empty disappointment, is the one who'll stretch the budget for the next auction they attend.
As buyers see prices go past expectation in an open and arguably 'transparent' atmosphere, there is a feeling of 'act now or miss out' – it's a feature of any rising market, whether stocks or property.
Whilst I don't envisage Melbourne's market running into another out and out 'boom' as we've previously experienced – it's an election year and there are many other 'cost of living' pressures playing on our budgets – buyers would still do well to remember the old adage that you make money at the 'buying' stage of a purchase.
The REIV have highlighted the current strength of the auction market with 2013 'currently tracking 20 per cent above the ten year average.' Whilst we'll get a brief reprieve next weekend due to Labour day – with only 200 auctions scheduled to take place over the course of Saturday and Sunday, the weekend following will take up the slack prior to the Grand Prix which will also cause a 'blip' in the auction Calender.
Overall, the race is on to clear the decks prior to our early Easter, after which the final countdown to what tends to be a quieter period – winter – arrives.
Weekend Clearance Rate Figures

Week Ending Sunday 3rd March 2013

Clearance Rate:
69%
Total Auctions:
884 (71 unreported)
Sold:
612
Passed in:
272
At auction:
508
Vendor Bid:
155
Before auction:
103
Real bid:
117
After auction:
1
Total Private Sales:
605
Weekly Turnover:
1217
Source: www.reiv.com.au
The NPB clearance rate is representative of the results evidenced in the 'quality' end of the marketplace. We take the results from a range of suburbs; however please note we are not 'suburb specific'. NPB Melbourne, negotiate on hundreds of properties for their clients each year throughout all areas of Melbourne and the Bellarine Peninsula. The properties we highlight are taken from a selection which we carefully analyse for quality assessment and revise daily.
NPB's clearance rate rises in line with national data – proving the increasing strength of Melbourne's quality residential property market.
Weekend Clearance Rate Figures

Week Ending Sunday 3rd March 2013

NPB Clearance Rate:
80%
Total Auctions Reviewed:
35
Sold:
28
Passed in:
7
Under $600k:
12
2
$600k-$1m:
11
4
$1m+:
5
1
Why is the NPB Clearance Rate always higher than the REIV Clearance Rate?
The NPB clearance rate is a snapshot of 'investment grade' or 'cream of the crop' properties representing only those we recommend to clients. These are properties that hold the best potential for a long term capital growth and rental demand. Whilst the Real Estate Institute of Victoria include all properties scheduled for auction (as reported by their members) – including those that are poorly located and unlikely to attract demand even in a robust climate; our clearance rate is far more representative of the market that represents our client's best interests. It's an important part of how we assess the best negotiation strategy for your needs.
The full list of the 35 properties reviewed by NPB this weekend:
< $600k

Suburb
Type
Beds
Quote
Result
Brunswick West
Apartment
1
$240-260k
PASSED IN
Brunswick West
Apartment
2
$340-$370k
PASSED IN
Hawthorn
Apartment
2
$370-400k
SOLD $411,000
Elsternwick
Apartment
2
$370-410k
SOLD $468,000
Richmond
Apartment
2
$440k+
SOLD $475,000
Sunshine
Townhouse
3
$480-510k
SOLD $489,000
Northcote
Apartment
2
$400-440k
SOLD $491,000
Kew
Apartment
2
$450k+
SOLD $491,000
Reservoir
House
2
$450k+
SOLD $495,000
Moonee Ponds
Unit
2
$450k+
SOLD $505,000
Hawthorn
Apartment
2
$440-490k
SOLD $511,000
Kensington
Townhouse
2
$660-720k
SOLD $530,000
Caulfield South
Unit
2
$430-470k
SOLD $553,000
Northcote
Townhouse
2
$495-545k
SOLD $575,500
Sold
12
Passed In
2
NPB Clearance Rate 85%
Total
14
$600k – $1m

Suburb
Type
Beds
Quote
Result
Hampton East
Unit
2
$520-570k
SOLD $603,000
Moonee Ponds
House
3
$590-640k
SOLD $638,500
St Kilda
Apartment
2
$540-590k
SOLD $641,000
Camberwell
Unit
2
$550k+
SOLD $641,000
Cheltenham
Townhouse
3
$530-580k
SOLD $660,000
Fitzroy
Apartment
2
$500-550k
SOLD $669,000
Seddon
House
3
$550-590k
PASSED IN
Prahran
Apartment
2
$580-640k
PASSED IN
Clifton Hill
Warehouse
2
$600-660k
PASSED IN
Brunswick West
House
3
$640-700k
SOLD $745,000
Kensington
House
2
$660-720k
PASSED IN
Flemington
House
3
$690-750k
SOLD $786,000
Vermont South
House
4
$680-740k
SOLD $867,000
Yarraville
House
3
$770-820k
SOLD $900,000
Port Melbourne
House
3
$850k+
SOLD $960,000
Sold
11
Passed In
4
NPB Clearance Rate 73%
Total
15
$1m+

Suburb
Type
Beds
Quote
Result
Clifton Hill
House
2
$800k+
SOLD $1,000,000
Surrey Hills
Townhouse
4
$950-1050k
SOLD $1,400,000
Fitzroy North
House
4
$1.5m+
SOLD $1,900,000
Caulfield North
Townhouse
3
$1.6-1.75m
PASSED IN
South Yarra
House
3
$4m+
SOLD $4,360,000
Brighton
House
5
$5m+
SOLD $6,200,000
Sold
5
Passed In
1
NPB Clearance Rate 83%
Total
6
Overall

Sold
28
Passed In
7
NPB Clearance Rate 80%
Total
35
AUCTIONS IN THE SPOTLIGHT
5/137 Westgarth St, Northcote
Reported by:

Antony Bucello

Agent:

Barry Plant

Quote:

$400,000-$440,000

Crowd:

60 people (approx.)

Bidders:

4

On Market:

$465,000

Result:

SOLD $491,000
Comment:
Strong competition was witnessed at this two bedroom renovated apartment in the popular hub of Northcote. Opening on with a genuine bid of $400,000 – with four bidders competing, the price soon exceeded the quoted range before finally being announced 'on the market' at $465,000. The property sold broadly in line with expectation at $491,000
969 Centre Rd, Bentleigh East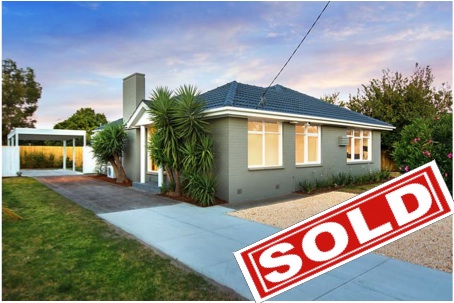 Reported by:

Catherine Cashmore

Agent:

Hodges

Quote:

$540,000-$590,000

Crowd:

60 (approx.)

Bidders:

3

On Market:

$615,000

Result:

SOLD $630,000
Comment:
A strong result considering this four bedroom renovated home is positioned on one of the busiest roads in Bentleigh – a good walking distance from both the train station and the popular local shopping strip.
The auction opened with a rather 'hopeful' genuine bid of $480,000 – only to be swiftly eclipsed with a vendor bid of $530,000.
The price appreciated quickly and at $615,000 the reserve was met. With the under-bidder squeezing every last penny from their budget, the price pushed a few extra thousand to produce a very healthy selling figure of $630,000.
15 Milliard St, Bentleigh East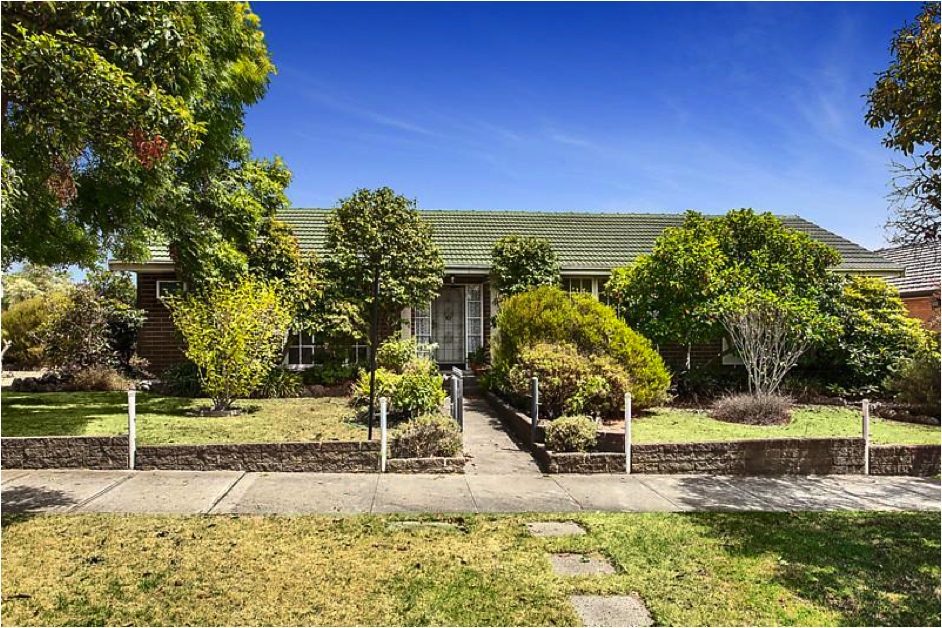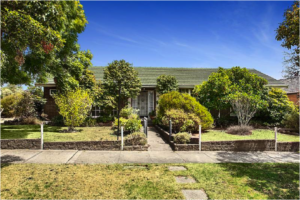 Reported by:

Catherine Cashmore

Agent:

Buxton

Quote:

$530,000-$570,000

Crowd:

35 (approx.)

Bidders:

0

On Market:

N/A

Result:

Passed in $560,000
Comment:
A perfect corner development site however the numbers of interested participants was waning. After a vendor bid of $530,000 – which produced no hint of a bid, the auctioneer wasted no time placing another vendor bid of $560,000 prior to passing the property in with a reserve of $600,000. The reported passed in figure for as published in The AGE was $570,000 – however this is incorrect as those who witnessed the auction can verify.
12 O'Loughlan St, Ormond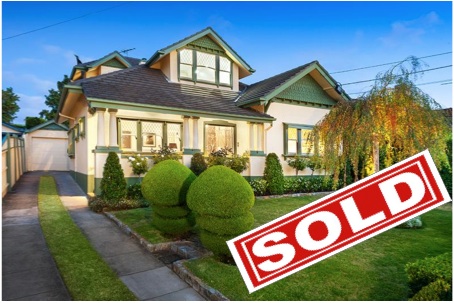 Reported by:

Catherine Cashmore

Agent:

Gary Peer

Quote:

$1,400,000-$1,500,000

Crowd:

100 (approx.)

Bidders:

2

On Market:

$1,560,000

Result:

$1,560,000
Comment:
With over 100 people in attendance – 90 per cent of which were probably neighbours, and situated in a beautiful pocket of Ormond – an area well suited to family home buyers, it was no surprise to see such a heightened level of interest.
Opening on a vendor bid of $1,400,000 and with a bit of encouragement from the auctioneer, the bidding soon started and progressed at a steady pace.
At $1,500,000 the auctioneer took his first 'half time break' to see the vendor – this was followed by a second break at $1,560,000 after which he came out and announced the property 'on the market.' There was little left in the under-bidders tank to push the price any higher, and the property sold on the reserve figure of $1,560,000.
CONTACT US
If you need any assistance with searching, assessing or negotiating your next property purchase or simply wish to discuss your property buying needs, please don't hesitate to contact us. Alternatively, you can complete our online Help Us Help You form and we will contact you.
Regards
Antony Bucello and Catherine Cashmore