by Antony Bucello & Catherine Cashmore
Once again, the weekend produced some 'healthy' results with a clearance rate of 74 per cent based on over 700 auctions. Typically most sales in Melbourne are conducted private treaty with a rough 75/25 percentage split – 75 per cent being private sales and 25 per cent 'sale by auction'.
However when confidence improves and results start surpassing their reserve, the number of vendors opting to sell via auction increases. This week, 56 per cent of results posted were private sales, the rest were 'for sale by auction' and there is no perceptible sign of the market weakening. If anything the reverse seems to be occurring.
All auctions I'm attending are managing to sell under the hammer – however it should be noted that I typically attend "above par" listings which obviously attract a larger buying market. In some instances, those sales are exceeding reserve by over 10 per cent, which as we've seen previously in bullish auction markets, cannot be sustained over the longer term.
There has been little change in the basic fundamentals of our market place – confidence is still waxing and waning, with the latest Westpac-Melbourne Institute index down 7 per cent in May, to 97.6 – below the 'critical' 100 point bench mark. Also, news of job losses have been filtering in over the past few months, initially from Ford and Holden – and most recently Crown, which should reflect badly on unemployment data.
The drop in the cash rate, which was passed on in full by most lenders last month has provided buyers will a little more spending power, however the 70 per cent + clearance rate with overall turnover exceeding 1000 properties most weeks and prices swinging past the reserve, is more to do with the effect public auctions have on buyer psychology than anything else – producing a stimulant across the market place and all price ranges, as those who miss out, stretch budgets to make sure they don't lose out on the next listing, and vendors up expectation as they see neighbouring properties sell higher than comparable sales would suggest.
Furthermore, stock is dropping – particularity good stock. Once again, this is fairly typical of a rising market. After-all, who wants to sell when the perception remains that a vendor can get 'more' if they hold and wait for further gains – especially as additional rate cuts have been widely 'predicted.'
Therefore, considering the clear reality that the market shows no current sign of weakening, it's somewhat of a surprise to find RP Data's 'daily index' for the Month of May posting a -4.4 per cent drop in unit prices whilst at the same time, there has been a 3.7 per cent 'rise' in house prices for the same period. It should also be noted, that the REIV – which arguably collects a greater proportion of Melbourne's sale data, has posted a comparatively 'modest' 1.4 per cent gain in house prices for the month of May, which is far more reasonable as an overall percentage.
There has been plenty of criticism aimed at the daily index for the apparent 'mis match' with other market indicators – some of which I have mentioned previously in my weekly Property Observer column. It seems the general consensus of opinion revolves around 'lagging' results which are collected and shuffled into the index at a later date. This would make sense in light of the strong gains that were posted in the first quarter, but not immediately evident 'on the ground.'
Regardless – investors and home buyers need to be extremely prudent when setting budgets and bidding on properties. It's still possible to buy well, however, without adequate knowledge of where we started, taking full advantage of sales data for the duration of the 'year to date' time span, the possibility of overpaying on the back of a short term auction 'rally' is ever prevalent.
Catherine Cashmore
Weekend Clearance Rate Figures

Week Ending Sunday 2nd June 2013

Clearance Rate:
74%
Total Auctions:
721 (7 unreported)
Sold:
531
Passed in:
190
At auction:
418
Vendor Bid:
107
Before auction:
113
Real bid:
83
After auction:
0
Total Private Sales:
685
Weekly Turnover:
1216
Source: www.reiv.com.au
The NPB clearance rate is representative of the results evidenced in the 'quality' end of the marketplace. We take the results from a range of suburbs; however please note we are not 'suburb specific'. NPB Melbourne, negotiate on hundreds of properties for their clients each year throughout all areas of Melbourne and the Bellarine Peninsula. The properties we highlight are taken from a selection which we carefully analyse for quality assessment and revise daily.
NPB's clearance rate is moving in line with REIV data – however it should be noted, the quality and quantity of 'good' listings are slowly reducing as we approach winter and it's expected this could increase competition.
Weekend Clearance Rate Figures

Week Ending Sunday 2nd June 2013

NPB Clearance Rate:
87%
Total Auctions Reviewed:
56
Sold:
49
Passed in:
7
Under $600k:
15
2
$600k-$1m:
24
2
$1m+:
10
3
Why is the NPB Clearance Rate always higher than the REIV Clearance Rate?
The NPB clearance rate is a snapshot of 'investment grade' or 'cream of the crop' properties representing only those we recommend to clients. These are properties that hold the best potential for a long term capital growth and rental demand. Whilst the Real Estate Institute of Victoria include all properties scheduled for auction (as reported by their members) – including those that are poorly located and unlikely to attract demand even in a robust climate; our clearance rate is far more representative of the market that represents our client's best interests. It's an important part of how we assess the best negotiation strategy for your needs.
The full list of the 56 properties reviewed by NPB this weekend:
< $600k

Suburb
Type
Beds
Quote
Result
Box Hill
Unit
2
$370-400k
SOLD $422,500
St Kilda East
Apartment
1
$400-440k
SOLD $442,500
Thornbury
Unit
2
$360-390k
SOLD $430,000
Seaford
House
3
$400-450k
PASSED IN
North Melbourne
Apartment
2
$410-450k
SOLD $448,000
Essendon
Apartment
2
$340-375k
SOLD $451,000
Heidelberg
Townhouse
2
$430-460k
SOLD $460,000
Reservoir
House
3
$450k+
SOLD $490,000
Elwood
Apartment
2
$470-510k
SOLD $520,000
Moonee Ponds
Unit
2
$370-400k
SOLD $541,000
Prahran
Apartment
2
$510-560k
SOLD $551,000
Thornbury
House
3
$530k+
PASSED IN
Preston
House
3
$540-580k
SOLD $580,000
St Kilda East
Apartment
3
$520-580k
SOLD $582,500
Preston
House
2
$500-550k
SOLD $585,000
Footscray
House
2
$510-560k+
SOLD $590,000
Vermont
House
3
$450k+
SOLD $596,000
Sold
15
Passed In
2
NPB Clearance Rate 88%
Total
17
$600k – $1m

Suburb
Type
Beds
Quote
Result
Northcote
Warehouse
2
$600-650k
SOLD $615,000
Seddon
House
3
$520-570k
SOLD $618,000
Northcote
House
2
$520k+
SOLD $620,000
Northcote
Unit
2
$510-560k
SOLD $630,000
Doncaster
Townhouse
4
$500-550k
SOLD $637,000
Preston
House
3
$530k+
SOLD $640,000
Northcote
Townhouse
3
$560-620k
SOLD $645,000
Brunswick East
Townhouse
2
$580-640k
SOLD $650,000
Box Hill North
House
3
$500-550k
SOLD $663,000
Kew East
Apartment
2
$550k+
SOLD $664,000
Mont Albert
Unit
2
$550k+
PASSED IN
Bentleigh
House
2
$550-600k
SOLD $665,000
South Melbourne
House
2
$600k+
SOLD $670,500
Richmond
Apartment
2
$550-600k
SOLD $671,000
Collingwood
Apartment
2
$550-600k
SOLD $675,000
Thornbury
House
2
$590-650k
SOLD $689,000
Seddon
House
2
$600-650k
SOLD $700,000
Prahran
Townhouse
2
$620k+
SOLD $701,000
Box Hill
House
2
$600k+
SOLD $704,000
South Yarra
Apartment
2
$600-660k
SOLD $706,000
Thornbury
House
2
$680-740k
SOLD $740,000
Hawthorn
Apartment
2
$550-600k
SOLD $741,000
Pascoe Vale Sth
House
3
$670-720k
SOLD $744,000
Elwood
Townhouse
3
$750k+
SOLD $795,000
Box Hill North
House
3
$650k+
SOLD $800,000
Northcote
House
2
$660-730k
PASSED IN
Sold
24
Passed In
2
NPB Clearance Rate 92%
Total
26
$1m+

Suburb
Type
Beds
Quote
Result
Middle Park
House
2
$1m+
PASSED IN
Glen Waverley
House
4
$1.1-1.2m
SOLD $1,120,000
Carlton North
House
2
$1.05-1.15m
SOLD $1,180,000
Essendon
House
4
$1.1-1.2m
SOLD $1,264,000
Brighton
House
2
$1.2m+
SOLD $1,375,000
Clifton Hill
House
3
$1.25-1.35m
SOLD $1,389,000
South Yarra
Apartment
3
$1.2m+
SOLD $1,461,000
Alphington
House
3
$1.4-1.55m
PASSED IN
Hampton
House
4
$1.55-1.65m
SOLD $1,630,000
Carlton North
House
4
$1.9-2.1m
SOLD $2,320,000
Hawthorn
House
4
$1.9m+
SOLD $2,760,000
Brighton
House
4
$2.4m+
PASSED IN
Middle Park
House
5
$3.2m+
SOLD $3,930,000
Sold
10
Passed In
3
NPB Clearance Rate 77%
Total
13
Overall

Sold
49
Passed In
7
NPB Clearance Rate 87%
Total
56
AUCTIONS IN THE SPOTLIGHT
119 Patterson Road Bentleigh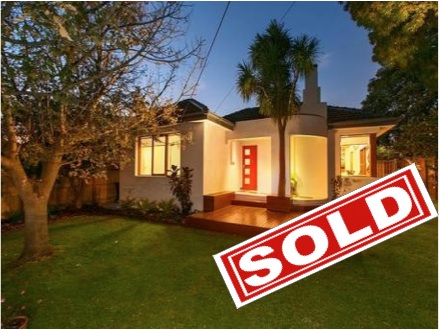 Reported by:

Catherine Cashmore

Agent:

Woodards

Quote:

Low $600k

Crowd:

80 people (approx.)

Bidders:

3

On Market:

$660,000

Result:

SOLD $665,000
Comment:
A quick auction with 3 interested bidders occurred for this renovated 2 bedroom unit in Bentleigh. Without looking for a 'real bid' the auctioneer started proceedings with a vendor bid of $550,000 – asking for 10K increments. At $660,000 the bidding stalled, and the auctioneer went to see the vendor. Upon return, he confirmed the property was 'on the market' – and the hammer fell 2 bids later at $665,000.
23 Wheatley Rd BENTLEIGH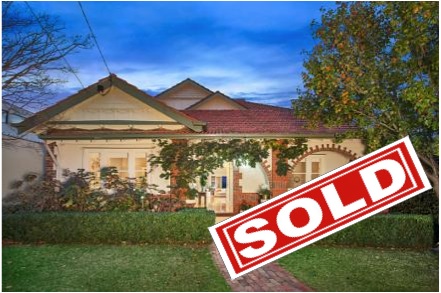 Reported by:

Catherine Cashmore

Agent:

Buxton

Quote:

$1.3-1.4m

Crowd:

90 people (approx.)

Bidders:

4

On Market:

$1,440,000

Result:

SOLD $1,570,000
Comment:
This 5 bedroom renovated house attracted a large crowd of around 90 people. Opening with a real bid of $1,200,000, the auction soon gained traction. At $1,440,000 it was announced 'on the market' and with some last minute tit for tat bidding, sold for $1,570,000.
CONTACT US
If you need any assistance with searching, assessing or negotiating your next property purchase or simply wish to discuss your property buying needs, please don't hesitate to contact us. Alternatively, you can complete our online Help Us Help You form and we will contact you.
Regards
Antony Bucello and Catherine Cashmore