Overview
What a year! And what a finish to a year!  
We had our busiest quarter and our busiest year since opening our doors in 2011. We helped our clients transact (buy or sell) nearly 100 properties for the year with a total value of over $100,000,000. We were busy working for our clients right up to Christmas with two purchases finalised on the 23rd of December! 
Our records weren't the only ones being beaten for the year. The property market had a helluva year breaking records: 
Victoria's auction market achieved its highest clearance rate in 11 years at 84.8% for the month of February. According to the REIV, this success rate beat the record of 84% achieved in 2010.

 

Stock listings in the major capital cities were at a 12-year low according to a report Westpac released in March. Nationally advertised inventory finished the year 24.7% below the five-year average with Melbourne the only city to finish the year with inventory levels above the five-year average according to Corelogic.

 

Interest rates remained at the historic low of 0.10% as the Reserve Bank of Australia continues to attempt to boost consumer spending and stimulate wage growth.

 

In Quarter 3 Melbourne reached over 200 days in lockdown, earning us the unenviable title of city with the longest lockdown in the world at the time.

 

Weekending December 12

th

saw the busiest auction week (2,309 properties up for grabs) in Melbourne since March 2018 (2,071) according to CoreLogic. Auction numbers remained high throughout December with auctions scheduled right up to the 23

rd

 of December. 

 
Considering all this was achieved during a pandemic it is quite remarkable. The national property prices finished the year up 22.1 per cent, and Melbourne under some of the harshest and longest lockdown restrictions in the world still achieved 15% growth for the year! Melbourne's highest performing sub-regions for the year were the Mornington Peninsula at 30.2% and the outer east at 19.2%*.
*Source CoreLogic
But what does this mean for 2022?
Nearly every expert agrees price growth will continue but moderate in 2022.  
The feeding frenzy that saw out 2021 should stop and more 'normal' level of activity should resume. However, if you are hoping prices will suddenly drop I think you will be disappointed especially for quality properties in desirable locations, in particular family homes. 
Two-speed local market
You may have heard the term, 'two-speed market' applied to the national market. However, it is also applies to the local Melbourne market. 
The apartment market in and around the inner city and the CBD has been the hardest hit by the pandemic with vacancy rates increasing and demand for property declining. We have always cautioned investors against buying into this market, however, the good news is with the border rules softening and international students and skilled workers coming back, vacancies should slowly start to reduce.   
The desirable part of the market continues to be townhouses in the inner city ring and family homes on a block of land in the middle and outer ring suburbs. The regional market continues to perform well as people sort outdoor space, larger properties and lifestyle options that multiple lockdowns took away and for many people reduced the need to be commuting long distances to work. If you are looking for capital growth this is where you need to invest.
Seller's market levelling out
As auction numbers increased in November and December the clearance rate began to trend lower. The buyer pool was spreading out and pressure on individual homes reduced. 
The normal busy start to the Spring selling season in September was delayed due to lockdowns and difficulties inspecting properties and this delay pushed market activity right up until Christmas.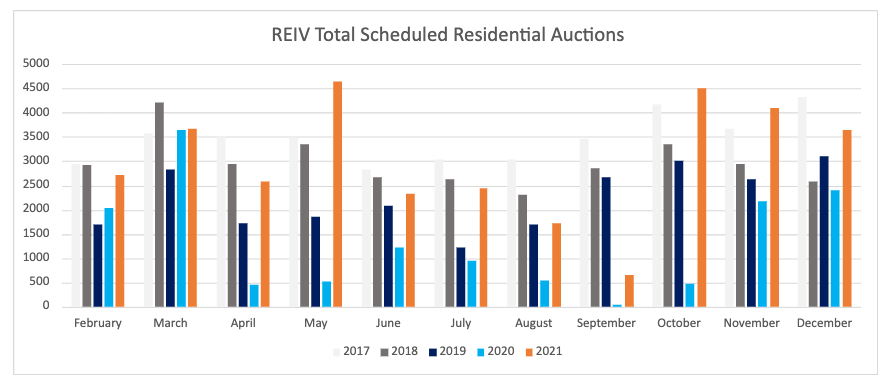 The additional stock on the market gave buyers more choice and the auction clearance rate dropped slightly. However, at nearly 75% this still represents a pretty strong market.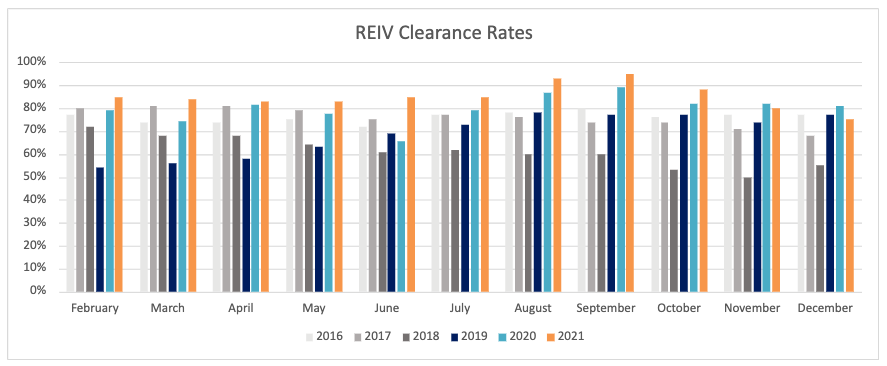 We expect this pattern to continue into 2022 and the market which has been geared significantly in favour of sellers will become more balanced and vendors will need to be realistic in setting their reserve prices.   
Infrastructure plans opening up suburbs
There are some major infrastructure plans underway which is starting to bring under the radar suburbs to the forefront. Projects centred around improving transport options such as Melbourne Airport Rail, Metro Tunnel Project, North East Link Program, Suburban Rail Loop and the West Gate Tunnel Project are all moving ahead. 
These projects should open up the north and west more and make cross-suburb travel easier (without needing to go into the city and out again). Whilst there are a number of suburbs that will benefit from this, some of the ones we have purchased in so far include Sunshine West, Ardeer, Mill Park, Watsonia, Greensborough and Werribee. 
Looking forward
Australian residential property has historically fared well against negative economic shocks and Melbourne's property market has shown incredible resilience, in fact flourishing throughout a very disrupted 2021.   
It is expected that the RBA will hold interest rates low for 2022 and if credit conditions remain the same, 2022 should be a more stable year that will see moderate price growth. If conditions change due to the pandemic, I expect that will be a contraction in stock as opposed to a sudden drop in values.  
I expect the regional markets will continue to perform well with areas such as the Bellarine Peninsula, Bass Coast and parts of South Gippsland being highly desired by tree changers or sea changers. The Mornington Peninsula has enjoyed some incredible price growth of late and it continues to attract significant interest, however many are finding property prices simply too high for their budgets. 
We are excited to begin 2022 and help our clients achieve their property dreams. 
Mill Park – "A rare Melbourne offering"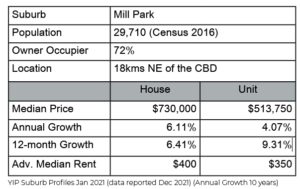 Mill Park is 18 kilometres northeast of the CBD and many of the locals rave that is a great suburb to raise children and build a sense of community. It has everything you need close to hand and all in a leafy green setting. 
Properties close to in-demand facilities or amenities, such as South Morang Train Station (closed 1959 reopened 2012), Westfield Plenty Valley Shopping Centre, The Stables Shopping Centre, RMIT University Bundoora are very popular. There are also three public primary schools and two secondary colleges in local catchments. Near the train station or Westfield Shopping Centre are the best pockets to buy-in. 
Mill Park Leisure Gym reopened in April 2021 after a $25 million redevelopment. The inclusive new space includes three new pools, spa and sauna facilities, an amazing 24/7 access gym, and an incredible outdoor play and exercise area.? 
Mill Park Library, the first library in Victoria designed with the concept of a hybrid digital/print library underwent a significant upgrade in 2020. It now has a Science and Technology Maker Space and an onsight café. 
Plenty Road (A51) runs through the suburb and can take you straight into the city by tram. It also connects you to the western ring road, which is a freeway that connects the northwest suburbs to each other without the need to travel to the CBD. It is a critical part of Melbourne's transport infrastructure and links to other freeways including the Tullamarine, Hume and Calder freeways.  
There are several parks and reserves including Plenty Gorge Parklands, Mill Park Recreation Reserve and Redleap Reserve. These parks offer picnic or BBQ facilities, nature walks, playgrounds and more.  
Mill Park offers buyers a real opportunity. It is very difficult to buy a 4-bedroom, 2-bathroom home on 600sqm for under $900,000 within 20 kilometres of the CBD in an area that provides all the key amenities. However, with a median house price of $784k Mill Park presents a real opportunity. Especially considering its neighbouring suburb Plenty has a median house price of $1.469m, nearly double the price!  
With owner-occupiers sitting at around 72% the suburb is not congested with rental properties and offers good buying opportunities for investors interested in capital growth.  There are also plenty of two-bedroom homes for First Home Buyers or investors if budgets are smaller.   
Purchase Example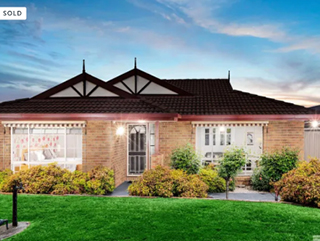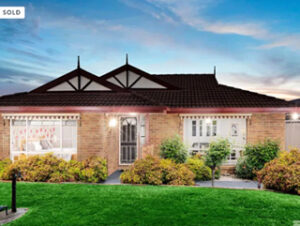 4 Bed | 2 Bath | 1 Car | House 589m2 | $895,000
Conveniently located within close proximity to, Westfield Plenty Valley, South Morang Train Station, Stables Shopping Centre, reputable schools and gorgeous parklands, this fabulous family home ticks a lot of boxes. Four spacious bedrooms with ensuite and walk-in robe to master, lounge, near new kitchen with expansive meals area. Generous rear yard complete with a large undercover entertaining area, storage shed and landscaped gardens.
One company to manage it all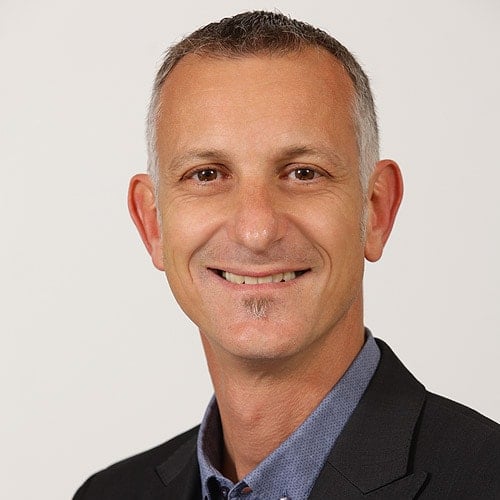 by Antony Bucello
Director
Antony is married with 2 children and lives in Lower Templestowe, Victoria. Educated at Swinburne University, his sales and marketing career has spanned over 30 years in both the Financial Services and Property sectors. Having been involved in countless property purchases for his clients over the years, he is now a leading Melbourne Buyer Advocate and his expertise has been recognised by multiple award nominations including being a finalist for Buyer Agent of the Year by Your Investment Property Magazine, REB and REIV. 0418 131 950 or email.
Contact Us Today
If you have any questions about the Melbourne market don't hesitate to contact our local team or if you would like a complimentary, obligation free 1 hour consultation please complete this form.