Overview
Price growth has slowed. And it's a good thing!
Fast price growth is a two-edged sword. For the people who already own property, it is a great thing to see and reap the rewards of your property value increasing but for those on the sidelines, it can be difficult to gain a footing in the housing market.
So what has the market slowing down?
Worsening affordability has prevented some people from entering the market, but probably of greater impact is the increase in stock levels.
CoreLogic reported in March that Melbourne's stock level had returned to more normal levels.  Melbourne's total advertised supply was 8% above the previous five-year average towards the end of March,
This means buyers are spreading out more across the available properties and instead of regularly seeing 6-8 people vying for one property, typically we are seeing 3-4 bidders at auction for popular properties.
The Melbourne (Victorian) market is so large that it is impossible to make a blanket statement about its current and future performance. There are markets within markets, and some will always outperform whilst others might slow down as demand decreases.
Auction Numbers and Clearance Rates
Continuing from Quarter 4 2021 the clearance rate is trending downwards this is largely due to the increase in listings and buyers spreading out.
The average clearance for the quarter is 77%. Generally, a clearance rate over 75% represents a strong auction market and a good time for sellers. 65% to 75% is a balanced market that neither favours buyers or sellers and less than 65% represents a buyer's market.

Cash Rate/Interest Rates
There is increased nervousness from buyers about potential interest rate rises. Predictions that the Reserve Bank would not increase rates until late 2023/early 2024 have been brought forward to potentially June 2022.
For Quarter 1 2022 the RBA cash rate remained on hold at the historic low of 0.1%. The RBA acknowledged that inflation had picked up more quickly than expected and this is partly due to supply chain issues and increased energy prices. Of course, we all saw the increase in fuel prices at the pump this quarter!
So is an interest rate hike on the cards?
Potentially, yes. Maybe in the new financial year. However, initial rate rises should be relatively small initially. It is important that borrowers have adequate buffers in place so that if interest rates rise mortgage repayments can continue to be paid. The Australian Prudential Regulation Authority (APRA) is already enforcing banks to have a buffer rate of 3% when calculating serviceability.
Rental Market
Nationally the residential rental vacancy rate is at a 16-year low of 1.2%*. Rates this low are good for property owners but place tenants under stress as it becomes more difficult to find and afford a property.
In Melbourne where extended lockdowns and closed national borders had a greater impact we are currently at 2.3%. The Melbourne vacancy rate has been trending downwards since December 2020 when it peaked at 4.7%. A vacancy rate below 3% indicates there are not enough rental properties available and that usually pushes rents higher.
'*Source: SQM Research for Vacancy Rates
Federal Budget
The Federal Budget was announced on the 29th of March and there are a few expansions and continuations of existing schemes that will mean more people may be able to buy a home sooner.
• Expanding the first home buyers scheme (up to 35,000 places).
• Creating a new regional housing scheme to encourage construction in regional areas.
• Money to extend the Family Home Guarantee scheme which is aimed at helping single parents.
• There are also tweaks to visa conditions and fees to attract international students (and backpackers) back faster to our shores which could increase rental demand.
Some experts have warned that some of these schemes won't do anything to solve housing affordability as it introduces (or brings forward) additional buyers to markets that may already have low supply.
Who are we buying for?
This quarter we have assisted a real mix of buyers. Home Buyers and First Home Buyers are really starting to see the value of having an expert on their side, and represented 47% and 24% of our client base respectively, investors represented 29%.
For investors with budgets under $900,000 seeking land, we have been buying in the northern and western suburbs in the outer Melbourne ring in Hoppers Crossing, Werribee, Thomastown and Mill Park. Equally for First Home Buyers on a tighter budget who want the Aussie dream of a home on land we have purchased in the middle and outer rings of Melbourne. For example Bundoora, Werribee and Croydon.
We have helped a number of homebuyers achieve their sea change or treechange dreams with purchases in Trentham, Launching Place and Belgrave. We expect this type of buying will continue in Quarter 2.
Looking forward
The Australian residential property market experienced an extraordinary year of growth in 2021. Low-interest rates combined with low stock levels saw buyers fighting it out for property and throwing big bids in to secure their homes or investment properties.
Since late last year price growth has been moderating and this is largely due to increased advertised stock levels and some concern around interest rate changes and higher costs of living. It's a little difficult to determine the impacts of the war in Ukraine on the local property, however, the increase on the cost of living (eg fuel) could affect people's ability to borrow money.
This year we will see both a federal and a state election called.  The Federal election must be conducted by no later than May 21 and the Victorian State election is scheduled to be held on the 26 November 2022.  Whilst in the past there have been grumblings about needing reform to negative gearing, stamp duties, capital gains, and land tax, it is unlikely the major political parties will be willing to announce significant changes in case they lose voters.
All in all, I expect price growth will continue to moderate as supply normalises and buyer confidence dips a little around interest rates and the cost of living. And as border restrictions ease there should be increased demand for rental properties.
"Capital of the West"
A suburb that has a university, a hospital, a train station, multiple schools, a river, multiple parks, a sports stadium, a freeway, a racecourse and retail and hospitality precincts.
A suburb where property prices are tipped to surge.
A suburb that many have looked down on for years but is really hitting its stride.
Werribee.
Werribee is 32 km southwest of the CBD. Situated on the Werribee River, approximately halfway between Melbourne and Geelong, on the Princes Highway, it is about a 30-minute drive from the CBD.
Werribee is earmarked for several major projects that could see it become the capital of the west.
The West Gate tunnel project is already underway which includes widening the west gate freeway and building two new tunnels. Other projects in planning or seeking approval directing impacting Werribee are the Geelong Fast Rail, Melbourne Airport Rail (through Sunshine) and the Suburban Rail Loop. There is recognition at Commonwealth, State and Local government that the north and west of Melbourne is one of the fastest growing regions in Australia and development and infrastructure must support it.
But what does Werribee offer now?
With an existing population of 40,000, it already has lots to offer. There are two major railway stations in the area – Werribee and Hoppers Crossing, both part of the metropolitan network.
The town centre meanders around the Werribee River and there are walking and cycling trails, parks and playgrounds. It has a thriving retail and hospitality sector. Watton Street has a range of vibrant restaurants, cafes, shops and supermarkets.
There are a number of primary and secondary schools available, including government, independent and private options.
Popular activities also include playing a round of golf at Werribee Park, visiting Werribee Park Mansion or exploring Werribee Open Range Zoo.
Now let's talk Werribee Farm.
Now if you are a Melburnian over a certain amount of years you will know that Werribee is infamous for its Western Treatment Plant.
Operating since 1897 Werribee Farm (now the Western Treatment Plant) has played a crucial role in the development of our city. Methods of filtration have improved over the years, and the treatment process now relies on modern lagoons. And if you can believe it, as the treatment facility has a large network of lagoons and wetlands it is a sanctuary for native animals and waterfowl.
What can you buy there?
Werribee is an attractive suburb for those priced out of the inner northern and western suburbs of Melbourne. With a median house price of $560,000 and a unit price of $400,000, it is good buying for first home buyers and investors.
The 23sqm suburb has a significant number of houses on large blocks in excess of 700sqm. Typically, these houses are ready to live in or blocks can be subdivided for further development (STCA). The best pockets of Werribee are near the town centre, near the train station and shops.
Purchase Example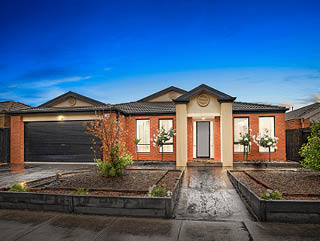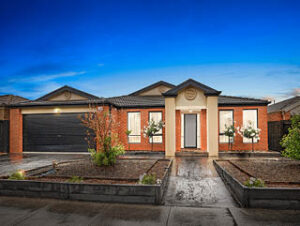 4 Bed | 2 Bath | 2 Car | House 589m2 | $755,000 |  Advertised for $440pw Rent
A 4-bedroom family home within walking distance to Werribee Railway Station, Werribee CBD, restaurants, cafes, supermarkets, schools and with easy freeway access. Neat frontage with a good floor plan encompassing 3 living spaces. Large rear yard with plenty of room and an outdoor alfresco area.
Securing your dream home from overseas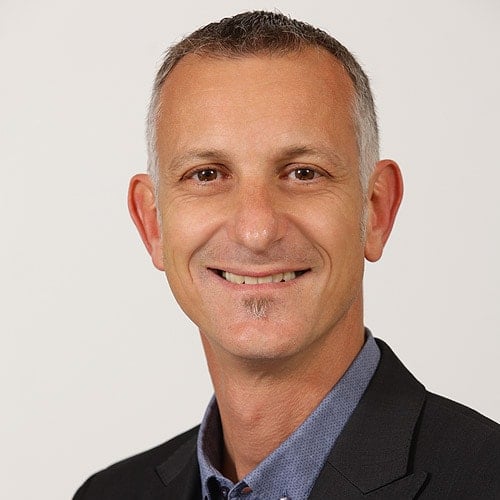 by Antony Bucello
Director
Antony is married with 2 children and lives in Lower Templestowe, Victoria. Educated at Swinburne University, his sales and marketing career has spanned over 30 years in both the Financial Services and Property sectors. Having been involved in countless property purchases for his clients over the years, he is now a leading Melbourne Buyer Advocate and his expertise has been recognised by multiple award nominations including being a finalist for Buyer Agent of the Year by Your Investment Property Magazine, REB and REIV. 0418 131 950 or email.
Contact Us Today
If you have any questions about the Melbourne market don't hesitate to contact our local team or if you would like a complimentary, obligation free 1 hour consultation please complete this form.