A significant lift in Home Loans – Is this an indication of Property Market Recovery?
Turnover once again is dragging its feet with less than 800 properties sold throughout the week. The clearance rate once again is trending below 60 per cent – coming in at 55 per cent – with luxury properties struggling to gain traction in a slow market atmosphere.
Agents are reporting fewer listings however, with buyer activity still middling below that of previous years, it's unlikely there'll be any immediate increase in market activity.
Albeit, RPData have released their July report showing a marginal improvement in vendor metrics in comparison to this time last year. This includes selling time, vendor discounting and auction clearance rates.
The ABS also published some positive data, indicating a 1.3% lift in owner occupier home loans and a 4.3% rise in first home buyer commitments. On the investor front, finance commitments were up 4.9% in June counteracting the May fall of 4.5%. Therefore, although the market is still under-performing, there are indications it could return to positive growth once spring kicks in.
Of the auctions we attended over the weekend, only one achieved a result under the hammer. This was partially due to attendance at a number of million dollar plus 'luxury' houses which are generally not attracting enough competition to get the ball rolling in a soft auction atmosphere.
Prices ranges in the 400K – 800K bracket are performing well, providing the property attracts the major buyer demographic for the suburb in question. As a case in point, the first result in our 'Auctions in the Spotlight' section, demonstrates this perfectly.
Where possible, agents are choosing to sell 'prior to auction' not wanting to risk a 'pass in' if at all avoidable. As the Grand Final is the traditional 'kick off' for Melbourne's spring market, we don't expect market activity to increase perceptibly until this time.
Next week the REIV expects approximately 480 auctions.
Weekend Clearance Rate Figures

Week Ending Sunday 12th August 2012

Clearance Rate:
55%
Total Auctions:
462 (49 unreported)
Sold:
256
Passed in:
206
At auction:
211
Vendor Bid:
120
Before auction:
44
Real bid:
86
After auction:
1
Total Private Sales:
503
Weekly Turnover:
759
Source: www.reiv.com.au
The NPB clearance rate is representative of the results evidenced in the 'quality' end of the marketplace. We take the results from a range of suburbs; however please note we are not 'suburb specific'. NPB Melbourne, negotiate on hundreds of properties for their clients each year throughout all areas of Melbourne and the Bellarine Peninsula.
Weekend Clearance Rate Figures

Week Ending Sunday 12th August 2012

NPB Clearance Rate:
70%
Total Auctions Reviewed:
33
Sold:
23
Passed in:
10
Under $600k:
8
2
$600k-$1m:
9
4
$1m+:
8
3
Why is the NPB Clearance Rate always higher than the REIV Clearance Rate?
The NPB clearance rate is a snapshot of 'investment grade' or 'cream of the crop' properties representing only those we recommend to clients. These are properties that hold the best potential for a long term capital growth and rental demand. Whilst the Real Estate Institute of Victoria include all properties scheduled for auction (as reported by their members) – including those that are poorly located and unlikely to attract demand even in a robust climate; our clearance rate is far more representative of the market that represents our client's best interests. It's an important part of how we assess the best negotiation strategy for your needs.
The full list of the 33 properties reviewed by NPB this weekend:
< $600k

Suburb
Type
Beds
Quote
Result
Armadale
Apartment
1
$350-375k
SOLD $375,000
Essendon
Apartment
2
$360-390k
SOLD $397,500
Ascot Vale
Apartment
2
$400k+
PASSED IN
Montmorency
Unit
2
$400-440k
SOLD $450,000
Sunshine
House
3
$400k+
SOLD $485,000
Thornbury
Apartment
2
$400-440k
SOLD $491,000
Hawthorn East
Apartment
2
$450k+
PASSED IN
Preston
Townhouse
3
$500-550k
SOLD $515,000
Brunswick West
House
2
$510-560k
PASSED IN
Brunswick East
Apartment
2
$520-570k
SOLD $566,000
Collingwood
Townhouse
2
$550k+
SOLD $585,000
Sold
8
Passed In
3
NPB Clearance Rate 73%
Total
11
$600k – $1m

Suburb
Type
Beds
Quote
Result
Prahran
Apartment
2
$520-580k
SOLD $606,500
Coburg
House
3
$590-630k
SOLD $674,500
Maidstone
House
4
$600-650k
PASSED IN
Hawthorn
Townhouse
2
$620-680k
SOLD $726,000
Abbotsford
Townhouse
2
$580k+
SOLD $727,000
Flemington
House
3
$660-720k
SOLD $736,500
Brunswick
House
3
$700-750k
PASSED IN
Thornbury
House
2
$750-800k
SOLD $825,000
Ormond
House
3
$750-800k
PASSED IN
Bentleigh East
Townhouse
3
$780-830k
SOLD $840,000
Fitzroy North
House
3
$880-930k
SOLD $933,000
Burwood
House
4
$900-950k
PASSED IN
Caulfield South
House
4
$900-990k
SOLD $995,000
Sold
9
Passed In
4
NPB Clearance Rate 69%
Total
13
$1m+

Suburb
Type
Beds
Quote
Result
Kew
House
4
$920k+
SOLD $1,030,000
Brunswick
House
4
$950-1040k
PASSED IN
Box Hill South
House
4
$1.2m+
SOLD $1,220,000
Armadale
House
3
$1.2-1.3m
PASSED IN
Essendon
House
3
$1.2-1.32m
SOLD $1,355,000
Elwood
House
3
$1.35-1.45m
SOLD $1,485,000
Camberwell
House
4
$1.5m+
PASSED IN
Hawthorn
House
4
$2m+
SOLD $2,125,000
Mont Albert
House
3
$2.5m+
SOLD $2,810,000
Sold
6
Passed In
3
NPB Clearance Rate 66%
Total
9
Overall

Sold
23
Passed In
10
NPB Clearance Rate 70%
Total
33
AUCTIONS IN THE SPOTLIGHT
8/25 Malmsbury Street, Hawthorn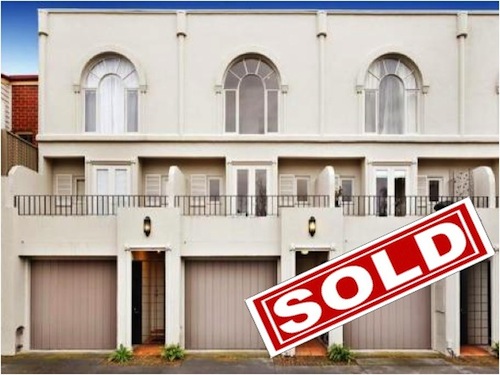 Reported by:

Catherine Cashmore

Agent:

Hocking Stuart

Quote:

Over $620k-680k

Crowd:

40 people (approx.)

Bidders:

4

On Market:

$692,000

Result:

$726,000
Comment:
This tri level townhouse is a good property to sell in today's market. It's offers comparative affordability for the location – however it's surrounded by million dollar plus real estate. There were in excess of 40 groups attending and no less than 4 bidders competing. The auction opened swiftly with a real bid of $670K. It was hammer and tong from this point onwards and the auctioneer had to pick and choose whose bid to take, as participants clashed when shouting out numbers. The townhouse went on the market at $692K and sold for $726K.
5 Bethela St, Camberwell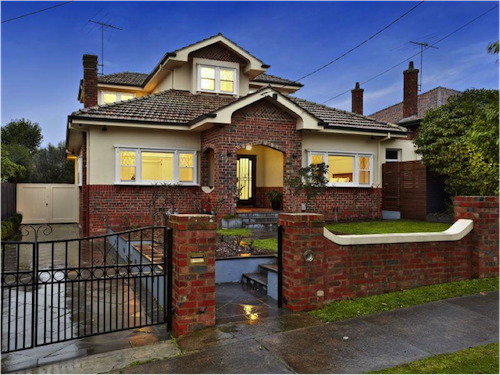 Reported by:

Catherine Cashmore

Agent:

Noel Jones

Quote:

$1.5Mil+

Crowd:

20+ people (approx.)

Bidders:

0

On the Market:

N/A

Result:

Passed in on a vendor bid of $1.55Mil
Comment:
You couldn't fault this house – fully renovated Art Deco 4 bedroom home on 600 sqm of land. Quoted in excess of 1.5Mil. Unsurprisingly, there was a large crowd attending. The location was perfect, and street appeal excellent, however despite the robust turnout, the current market isn't favouring luxury real estate. The auction opened and closed on a vendor bid of 1.550Mil with a reserve of $1.685Mil
14/18 Mercer Road, Armadale
Reported by:

Catherine Cashmore

Agent:

Biggin Scott

Quote:

low $600,000

Crowd:

20 people (approx.)

Bidders:

2

On the Market:

N/A

Result:

Passed in on a genuine bid of $590,000 – reserve $640,000
Comment:
An older style 2 bedroom apartment with off street parking for two cars. The price point of the suburb put this apartment out of reach for most first home buyers, and doesn't really offer a feasible option for duel income buyers, therefore the major demographic attending this auction were mature couples and investors. For this reason, the auction didn't really 'take off' as expected. Hoping to get over $600K, the auctioneer kicked off proceedings with a vendor bid of $580K. He was about to knock it down, when one bidder deemed to offer him and extra 1K. This spurred another buyer into action who took the level to $585K – however after a bit of tit for tat, the property passed in at $590K.
4 Hume St, Armadale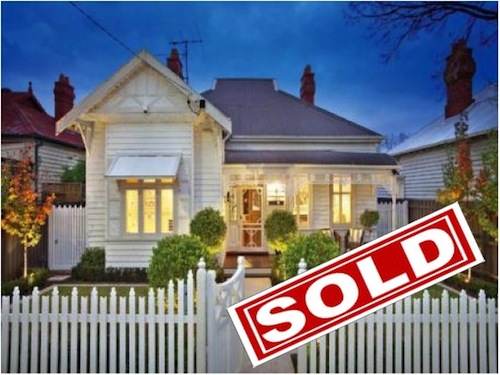 Reported by:

Catherine Cashmore

Agent:

Bennison & Mackinnon

Quote:

Over 1.6Mil

Crowd:

60 (approx.)

Bidders:

1

On the Market:

N/A

Result:

Passed in on a genuine bid of $1.655Mil
Comment:
Armadale – beautiful location and luxury 'stand out' period master piece, therefore it was no surprise to see in excess of 60 people attending. The auctioneer didn't need to convince the crowd of the homes credentials – many were neighbours and few were there to bid. Quoted in excess of 1.6Mil, the auctioneer opened on a vendor bid of 1.6Mil. He tried for some ten mins to inspire the crowd into action before offering a second vendor bid of 1.65Mil. Finally one bidder came forward to offer an extra 5K – after which the property passed in for negotiation at 1.655Mil. It sold some time later for an undisclosed price.
6/108 Cambridge Street, Collingwood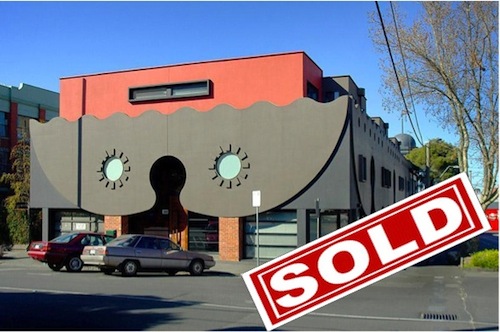 Reported by:

Robert Di Vita

Agent:

Peter Markovic

Quote:

$550,000+

Crowd:

25 (approx.)

Bidders:

2

On the Market:

N/A

Result:

Passed in on a genuine bid of $575,000
Comment:
A modest crowd of approx 25 were in attendance of This factory conversion two storey warehouse apartment in prime collingwood auctioneer Paul markovic kicked off proceedings with a vendor bid of $540k shortly followed by a real bid of $545k finally reaching $570k where the auctioneer paused seeking vendor instructions upon his return he said that the property was not on the market but not too far away from the vendors reserve, eventually passing in for $575k and sold shortly after for $585,000.
CONTACT US
If you need any assistance with searching, assessing or negotiating your next property purchase or simply wish to discuss your property buying needs, please don't hesitate to contact us. Alternatively, you can complete our online Help Us Help You form and we will contact you.
Regards
Antony Bucello and Catherine Cashmore