It is hard to believe in little over a month the real estate industry has been turned on its head then right way up again.
We have had some form of restrictions in Australia for nearly two months now and a busy week of announcements for the first stage of easing restrictions has just been started. The Federal Government announced its 3 stage plan for easing Coronavirus restrictions and for those of us in Victoria we were all eagerly awaiting the 11:00 am announcement today from Premier Daniel Andrews. For us in the real estate industry, we were all waiting on tenterhooks to see if we would get any reprieve.
We were not disappointed. Along with some loosening of social and business restrictions, it was announced that public auctions will be able to go ahead from midnight on Wednesday. Auctions will be limited to 10 people, plus the minimum amount of people required to facilitate the sale and those selling the house.
The same eased restrictions will apply to open for inspections, and real estate agents will be required to take the name and phone number of each visitor to make it easier to contact trace.
We are not quite back where we were pre-March but as Dan said if we remain safe, cautious and respond to the loosening of restrictions appropriately we may have even more freedoms come June.
So, what has happened to get us where we are now in Real Estate in Victoria. As Buyer Agents, we have been at the coal face of it all and below is a snapshot of the activity or lack thereof that has been happening on the ground front.
Auctions and Inspections
Public auctions and open for inspections were stopped during March and Victorian selling agents and buyer agents were patting themselves on the back (and rightly so) for how quickly they adapted to the changes. Properties that were already listed on the market as public auction were quickly changed to online auctions or private sale or postponed to sell at a later date. For inspections, selling agents got their diaries out and started scheduling private inspections.
We were all rocked by the sudden pre-Easter announcement that occupied properties could not be inspected. However, after an uproar from real estate industries, a quick backflip by the government was made and the restrictions were lifted and private inspections could continue if the owners/tenant consented and left the premises during the inspection for one of the 4 valid reasons.
Unfortunately, online and virtual auctions don't really tell us the true picture of overall market sentiment as they are in such limited numbers. Most agents have been recommending to their clients to simply go down the private sale path (including expression of interest campaigns and set date sales).
Activity and Stock
Overall activity in the market was very low throughout April. While school holidays, Easter and Anzac have an impact every year, this year was exceptionally low – we all know why.
There is limited stock available, in particular A-grade quality property.
Interestingly off-market opportunities were at an all-time high. Vendors wanting to sell but did not want to commit to expensive marketing campaigns and are asking agents to use their networks and social media to sell properties "off-market". We received countless emails and messages from agents advising us of their properties for sale that are not being publicly advertised, as vendors take a more cautious approach to selling their property in these challenging times.
Analysis
Let's breakdown it down further.
We have not yet seen any evidence throughout April that the Melbourne property market is going to crash, and now with the restrictions around auctions and inspections being lifted this is less likely to happen.  There is simply not enough A-grade quality property selling in order to ascertain whether there in fact has been significant falls in prices, but price growth has definitely halted and corrected but not as much as many were suggesting. This is primarily because many potential vendors felt if they cannot achieve a good result, they simply will not sell. Buyers may well be waiting for prices to fall but many vendors conversely are waiting for them to start rising before they commit to selling!
Owner-occupiers are the dominant buyers in the market, in particular, those who have sold (some prior to COVID-19) and need to find a roof over their head and first home buyers. We expect with the announcing of Stage One easing investors will be monitoring the market very closely.
There are always markets within markets all over Melbourne. And some segments are still performing – for example, first home buyers in the sub $750k price range is one that springs to mind.
The property market enjoyed a very strong 6 months prior to COVID-19 and there have been some moderate corrections since then:

Overall, A-grade property in the <$1m range has corrected somewhere between 0 and 5%, on average. In other words, many have maintained their value while some have corrected slightly. For example, a property that was worth $800k may now achieve a sale price of around $760-800k if taken to market now.
Overall, A-grade property in $1m+ has corrected somewhere between 5-10%, perhaps a little more at the very high end (ie $3m+).
B, C and in particular D-grade properties are simply struggling, taking longer to sell
The Recent Past
The REIV released its March report in April and the latest data indicated that the market performed very strongly in the lead up to the crisis.
REIV President Leah Calnan said the Victorian Property Market achieved record-breaking growth prior to the outbreak of Coronavirus, with the REIV Quarterly Median House and Unit for the March quarter revealing great results across the state. Victorian property started 2020 with a strong outlook – February 2020 recorded the highest number of auctions ever for the month at 3,590 and 2,791 of those selling.  Surpassing the previous record held by February 2017. However, the real estate industry, like most of the economy, saw a significant change in working conditions from late March 2020.
The Future
With today's announcement by Premier Daniel Andrew, the future is looking a little rosier for Real Estate. However, we need everyone to continue behaving sensibly for these eased restrictions to stay in place and more to be provided in June.
While there is a very limited amount of new stock hitting the market now, we expect opportunities will start to present themselves over the coming weeks and months. If you have your finances in place and are in the market to buy a property, it is very important to be patient but focussed. When the right property comes up, negotiate strategically to ensure you get the property at the lowest possible price. You should not be overpaying for a property in these times, however, if you hesitate it might cost you more in the long run.
The Melbourne property market is resilient.  The market will turn again and prices will go up, and they could go up in a rush. Let's continue maintaining social distancing, good hygiene and restricted numbers. See you out and about in Melbourne homes.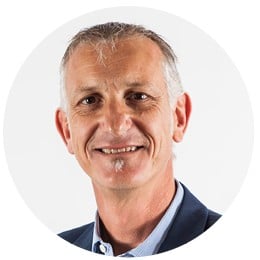 Antony Bucello
Director
Antony is married with 2 children and lives in Lower Templestowe, Victoria. Educated at Swinburne University, his career in property and financial services has spanned over 30 years. Having been involved in countless property purchases for his clients over the years, he is now a leading Melbourne Buyer Advocate and his expertise has been recognised by multiple award nominations including being a finalist for Buyer Agent of the Year for REIV, REB and YIP Magazine
0418 131 950 or email