Two weeks into the 2013 auction season, have there been any notable price rises….. Yet?
by Antony Bucello & Catherine Cashmore
Whilst the 69 per cent clearance rate recorded this weekend may sound a remarkably positive result compared to last year's 60 per cent trend, it's comprised from only 204 auction results and therefore does not represent a broad enough spectrum to draw any solid conclusions.
It's worth remembering that the clearance rate is only representative of the 'heat' in our most popular inner and middle ring suburbs. To gauge what is happening elsewhere, we need to pay attention to overall turnover.
The REIV have recorded 2,400 sales for the month of January – this is lower than the five year average of 3,700, however they concede sales reporting may be lagging due to the holiday hang over.
On a positive note – last year's revised figures show an increase in overall transactions for the year compared to 2012. The increase was seen in the latter half of the year underlining the effect low interest rates and rising yields can have on investor sentiment.
Investor activity has been increasing over the previous 12 months which is no surprise – banks are being highly competitive reducing the cash rate on fixed term loans outside of the RBA cash rate cycle. On the other hand, first home buyers have seen their savings eroded and second home buyers face little 'cost' benefit buying and selling in the same market once moving and transaction costs have been accounted for.
Last week the ABS released their house price indexes for the December quarter.
The growth recorded for Melbourne wasn't in the order of that reported by the REIV – coming in at a modest +0.7 per cent change for the quarter which reduced the overall median fall for the year to -0.2 per cent.
As with the other indexes, the ABS compiles their data in a slight different manner. The information doesn't cover the 'unit' market – (although I understand they are establishing an index for this purpose). At present, the ABS only cover the detached housing terrain – albeit, when you take into account that over 75 per cent of our population reside in detached houses and as a bulk, home buyers overwhelmingly opt for a house over an apartment (a trend which will balance somewhat as our demographic profile evolves) – the information is highly relevant and broadly respected as such.
From a median perspective, Melbourne is lagging a little in comparison to other states, with Sydney, Perth and Darwin being the outstanding performers. This is also reflected in the latest employment data which shows Melbourne trending higher than the national average of 5.4 per cent – coming in at 6.1 per cent.
Seasoned investors will understand the concept of market cycles which follow the ebb and flow of our market terrain. Whilst Melbourne was riding high during the pre 'GFC' boom the core ingredients were strong population growth, above average consumer sentiment, and most importantly low unemployment – (below 5 per cent).
Unemployment and confidence are inextricably linked – if people feel secure in their place of work, negative gearing into long term assets such as property which must be held for a period of 5 years or more to gain reasonable equity is – in the current low rate atmosphere – an attractive proposition.
However, if job insecurity is a concern, there's a greater propensity to sit on hands and ride out un-certainties. How these various fractions will affect our property market over the next 12 months is as yet unknown and – in an election year – can't be predicted.
The next few weeks will reveal which way the momentum will take us and I imagine, if the trend which started in the second half of 2012 persists, it's likely we'll see upward movement in property prices – particularity for quality assets in and around the median price point.
Stock supply is reducing and this will also bear an effect in our fragmented market place. 'On the ground' we haven't witnessed any significant movement in property prices, therefore Melbourne remains a good 'buyers' terrain for those with a long term perspective to step in before further drops to fixed rate loans from competitive lenders start to stoke the flames of capital appreciation.
The few auctions we have attended thus far indicate the vast majority of homes are still selling via 'passed in' negotiation. When these figures all feed into the overall clearance percentage with no indication of the proportion selling under the hammer, it gives little indication whether the 'heat' in the market place is spurring price growth or not.
As an example, if two buyers are going head to head during an auction – and the 'winning' bidder exceeds by just $1,000 – there is another buyer (the under-bidder) who has a similar budget and, (with a determination not to lose twice,) needs little persuasion to bid to the same level (or higher) on another property.
However, if a property has dwindled and only managed to sell via 'passed in' negotiation, the agent may be able to induce an extra $20,000 from the leading bidder albeit, there is no guarantee the other one or two participants would have negotiated to a similar level. The overall effect tends to keep prices stable.
Next week there are 470 auctions, however the real test will come in the following weekend due which 970 auctions have been scheduled.
Weekend Clearance Rate Figures

Week Ending Sunday 10th February 2013

Clearance Rate:
69%
Total Auctions:
204 (124 unreported)
Sold:
141
Passed in:
63
At auction:
114
Vendor Bid:
35
Before auction:
27
Real bid:
28
After auction:
0
Total Private Sales:
495
Weekly Turnover:
636
Source: www.reiv.com.au
AUCTIONS IN THE SPOTLIGHT
2/10 Aird St, Camberwell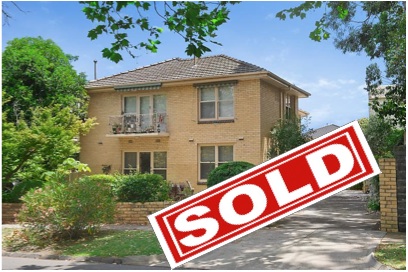 Reported by:

Antony Bucello

Agent:

Fletchers

Quote:

$460,000-$490,000

Crowd:

40 people (approx.)

Bidders:

3

On Market:

$517,000

Result:

Sold $535,000
Comment:
One of only four in the block, and boasting a sensational location, this apartment bore a strong attraction for owner occupiers and investors alike. Opening with a vendor bid of $460,000, 3 bidders competed taking the price quickly to its reserve figure of $517,000. The hammer fell at $535,000 which was towards the top of the 'comparable' range we assessed prior to competing.
306/80 Speakmen Street, Kensington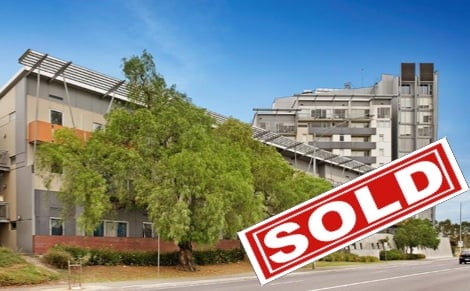 Reported by:

Robert Di Vita

Agent:

Nelson Alexander

Quote:

$360,000-$390,000

Crowd:

15 people (approx.)

Bidders:

2

On the Market:

N/A

Result:

Passed in $390,000 – SOLD $410,000
Comment:
Two bidders saw fit to raise a hand for this reasonably priced two bedroom apartment in Kensington. Opening on a vendor bid of $360,000 – 3 bids of $370,000, $380,000, and $390,000 were placed prior to the home passing in for negotiation. A successful result of $410,000 was eventually achieved.
90B Glover St, Bentleigh East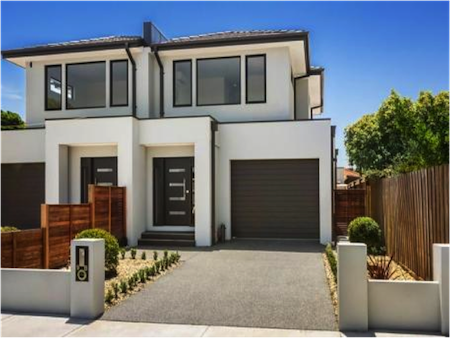 Reported by:

Catherine Cashmore

Agent:

Buxton

Quote:

Mid $700,000

Crowd:

20 (approx.)

Bidders:

2

On the Market:

N/A

Result:

Passed in at $730,000
Comment:
Following the recent sale of its next door 'partner,' which achieved a price of $748,000 late last year (after passing in for $720,000 at auction,) the event opened swiftly with a real bid of $700,000 giving a 'spurt' of momentum to what initially appeared to be a rather mundane atmosphere.
After an advance of only $30,000 in a quick 'bat to bat' rally between two bidders, the property passed in for $730,000 with no follow up result yet reported.
CONTACT US
If you need any assistance with searching, assessing or negotiating your next property purchase or simply wish to discuss your property buying needs, please don't hesitate to contact us. Alternatively, you can complete our online Help Us Help You form and we will contact you.
Regards
Antony Bucello and Catherine Cashmore