Premium level property in the million dollar plus bracket has helped push the Brisbane median house price up to a new high of $610,000, according to REIQ data released this week.
The data appearing in the Queensland Market Monitor – June 2015 Quarter reports that over 300 transactions in the million dollar plus market have been recorded across the previous three months.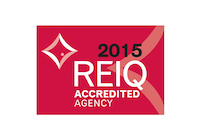 Antonia Mercorella, REIQ CEO said the increase in median price led by activity in the premium bracket was a strong sign that confidence in the market is returning.
"We know that historically the premium end of the market tends to lead the market into a recovery.
"But we are also seeing sharp increases in activity across the $500,000 to sub-$1 million bracket, which is great news for the majority of the market," she said.
The QMM also reports 120 per cent growth in the $500,000 – under $1 million market with transactions making up 60% of the market.
"Agents are reporting that listings in this bracket are difficult to come by and this bracket is likely to be the first that will see real price increases," Ms Mercorella said.
Brisbane still remains a very affordable option for buyers in comparison to the intensity of the Melbourne and Sydney markets. Sydney's much publicized $1 million plus median house price is actually driving buyers north. The strength of this latest data again reaffirms Brisbane as a serious market to consider.
Source: Brisbane Median.