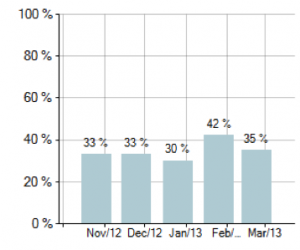 Pick up the daily newspapers, read the latest online property journal or listen to the trusted property gurus on the TV/Radio — for the most part they are all still harbouring a degree of caution when advising you on investing in the local Brisbane Property market.
Well believe it or not, the Property Market in Brisbane is alive and kicking and growing at the speed of a wild tiger on a diet of abundant game.
I have been reporting for the past few months about the surge of activity on great properties located in good areas and again I have to report it is getting wild out there.
In this month alone we have been involved in numerous "multi offer scenarios" or Blind Auctions, more than I care to remember! It has been about 2 years or more since this level of buying activity was in the market.
These situations are terrific arenas for the professional, highly trained sales agent to extort and cajole the last drops of hard earned cash from any unprepared home buyer. This is the type of environment that the sales agent lives for.
In April alone, NPB Brisbane has been involved in:
A unit that attracted 3 offers from competing buyers on the 1st day of listing.
A unit that attracted 4 offers from competing buyers on the 1st day of listing.
A house that attracted 3 offers from competing buyers on the 1st Open Inspection.
A house that attracted 6 offers from competing buyers on the 1st Open Inspection.
A house that attracted 13 offers from competing buyers on the 1st Open Inspection.
Caught up in the emotion of the situation and being a victim of the highly trained sales agents skills of persuasion, I have no doubt that on some of these properties the seller was laughing all the way to the bank after having being presented with a sales price far exceeding the anticipated figures for the property.
It is evident from recent rises in Auction clearance rates that the market is moving; 42% February; 35% March and I suspect a rate in excess of 40% for April. These figures are all very rare in the Brisbane market but speaking from the perspective of a home owner and active investor – Long may they live.
Join us on the Brisbane Property Market Bus Tour
Want to Learn from a Property Expert?
Get on Board the NPB Bus Tour around the Property Hot Spots in Brisbane.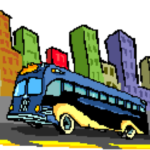 When: Saturday 25th May 2013, 9:30am-2:30pm.
We will visit a live auction or two and show you tops of negotiating at an Auction for success.
We will visit consistently performing high Capital growth areas around Brisbane.
We will share with you our criteria for an investment grade property and visit both good quality and inferior investment properties.
MULTI OFFER SCENARIO
WHAT IS IT AND HOW TO DEAL WITH IT?
Firstly let me picture the scene.
You have just viewed the perfect property for your needs and are making your way to the sales agents' office to place an offer in writing to purchase the property. Upon arrival at the office of the sales agent you are greeted with a smile and a "skinny soy cap" and ushered to the private negotiating room with tunes of ENYA echoing from the music system.
The highly skilled agent then shares some news with you that shakes your world, and he has a smile on his face whilst delivering this world of devastation to you.
"Mr & Mrs McGee, may I compliment you on your decision to purchase this property, I could see it was exactly what you are looking for. I will explain all of the contract docs to you shortly but firstly I must inform you that we have another interested party or two who have also fallen in love with the property for the same reasons."
"So whilst I am preparing the paperwork for you, can you please take some time and decide how much you can afford to pay for the property; you see Mr & Mrs McGee, we will have only one chance to purchase the property, so may I suggest that it be to your own satisfaction to allow me to present the best offer that you can to the seller in terms and conditions."
The agent leaves the room to allow you to think about what just happened and then returns with all paperwork in hand and a wry smile upon his face.
At this Point:
You should be told that you will have only 1 chance to purchase the property so make it the most superior you can.
You should be told that all offers will be presented to the seller at the same time and all terms and conditions of each offer will be explained to the seller individually.
You should be told that the seller will be advised to accept 1 or neither of the offers as it can be assumed that all parties have presented their best and final offer.
Beware the sales agent that comes back to you seeking a higher figure or cleaner conditions after presentation to seller. Guaranteed that they are doing it to all interested parties. This is a classic Dutch Auction and really only the most unethical agents will take party to it.
So What to Do?
Be prepared, research and remain resolute and united in your offer. Do not show agent any signs of a break in the ranks.
If he comes back to you for more money, suggest that if the seller wishes to negotiate then they must insert a counter offer to yours in writing.
Do not fall victim to the ruthless skills of this highly trained assassin or you will become an owner of a great property and I will be happy that you have paid the money you did because it has just put value on the one that I bought in the same street last year.
OR
Engage NPB Brisbane to source and negotiate the best property for your needs.
Tax Time Tips for Investors
TAX time is upon us again. Be smart this year and make sure you are maximising all of the benefits that you can. Here are some pointers to help you check:
If you have not got a Quantity Surveyors Report yet…Get one!
Most reputable companies that offer this will also give you a guarantee that they will find you the cost of the report at the very least. So why wait especially as it is a deductible expense anyway.
Engage the services of a professional Property Management Company
A good efficient property management company will take the stress out of your property investing and the complexities of dealing with tenants and achieving the best rental income for your property. They will also be a blessing at tax time and provide you with a full itemised financial statement of your investment portfolio, ready for you to give to your accountant. Best yet the fee is also tax deductible.
Make sure that you are recording all travel time
As a landlord or property investor, you can deduct certain expenses related to the travel you must do for your business. You can deduct both local and long distance or overnight travel expenses. You can deduct these travel expenses if the purpose of the travel was solely for business. The expenses you can deduct must also be considered "ordinary and necessary" in your course of business. For example, driving to the supermarket would most likely not be a necessary expense for a landlord, however it could be necessary for a baker who needs to buy flour.
Keep accurate and recorded expenses
Ideally spend the time and the money and invest in Personal Finance software that will allow you to record all expenses and prepares reports for your accountant. Landlords who keep detailed summaries of their rental property expenses are the ones who benefit most at tax time from the generous tax rules regarding rental income
Professional Expenses
Lawyers fees, property-management fees, accounting and tax-preparation fees related to the rental property are all deductible. If you hire real estate consultants, investment advisers, property tax reduction consultants, contractors or appraisers, all the fees related to the rental property are also deductible.
Home Office Deductions
Under certain circumstances, you may be able to deduct a portion of your own home as a home office. This requires that you have no other office for your real estate rental business and that the area designated as the home office is used exclusively for business.
House Prices Continue to Rise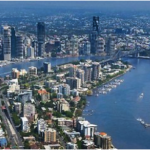 Positive news also for the Brisbane housing market with a rise of 0.5% in the median house price over the March quarter.
Brisbane has now recorded three consecutive quarters of growth in house prices for the first time since the September quarter of 2010 indicating a market at last on the upswing.
Matusik Missive
Click here to read experienced residential commentary from Matusik.
Property Market Indicator Summary
Click here to access the rpdata Property Market Indicator Summary.
Brisbane's Growth Corridors
Brisbane City Council has produced a fact sheet of the project growth corridors within the greater Brisbane area. View the report here.
RP Data Reports
RP Data's Autumn Investors Guide to Australia – Summary.
RP Data's Autumn Investors Guide to Australia – Suburb by Suburb.
Top Performing Suburbs in Brisbane
Fastest Growing Suburbs in Brisbane – Houses

Rank #

Suburb

Median Price $$

Trend + %

1

North Booval

$234,000

+34%

2

Chelmer

$977,000

+34%

3

Brookwater

$450,000

+27%

4

Wilston

$842,000

+20%

5

Nundah

$495,000

+15%
Fastest Growing Suburbs in Brisbane – Units

Rank #

Suburb

Median Price $$

Trend + %

1

Bellara

$264,000

+128%

2

Newstead

$677,000

+41%

3

Lawnton

$355,000

+29%

4

Balmoral

$522,000

+26%

5

Kangaroo Pt

$478,000

+11%