We Aussies are partial to our coastlines, and many of us dream about living or having a holiday home close to a beautiful beach.
If you're keen to turn your dream of coastal living into a reality, then you're spoilt for choice. There's hundreds of thousands of kilometres of coastline to choose from.
To help you understand your options, we've put together a guide comparing a selection of towns and cities along Australia's east coast, including prices, drivers for growth and how areas are performing. We have compared suburbs with similar price points, taking a closer look at Coolangatta and Mooloolaba in Queensland, Wollongong and Gosford in NSW and Torquay and Blairgowrie in Victoria.
In Sunny Queensland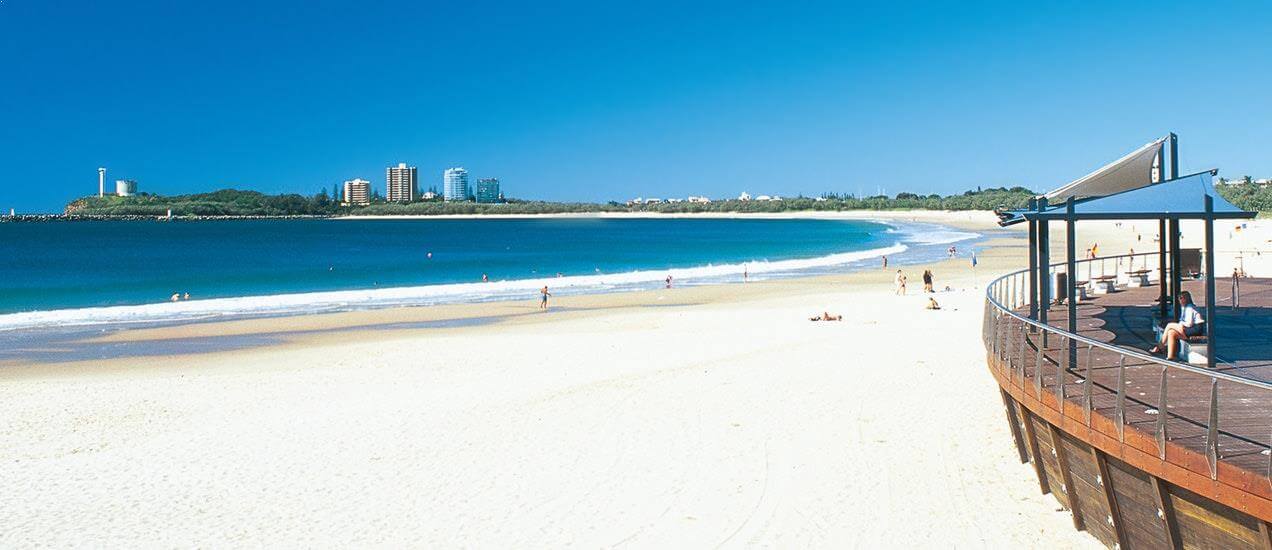 Everyone seems to be flocking to sunny coastal Queensland. There has been a marked increase in the number of interstate re-settlers and a surge of internal migration according to ABS data. First home buyers aren't being left behind either they are out speaking to the banks and getting owner-occupier loans approved.
On the Gold Coast, we have excitement building over the 2018 Commonwealth Games. The Queensland Government is delivering three new competition venues and upgrading a further seven venues to provide long-lasting sport and community facilities for South East Queensland. Billions of dollars will be injected into the economy due to the huge number of visitors, athletes and officials the games will draw.
Also going on in the Gold Coast is the eagerly awaited $200 million light rail extension to The Spit. It will transport hordes of holiday-makers to Sea World, hotels and potentially a casino resort and other attractions on The Spit.
The Sunshine Coast will also reap the benefits of new infrastructure projects. The expansion of the Sunshine Coast airport to accommodate higher passenger volumes. Who knew we could have more families hitting up Noosa during school holidays! The development of a business and technology precinct located immediately adjacent to the University of the Sunshine Coast is expected to attract new companies to region and offer more skilled employment opportunities.
Coolangatta versus Mooloolaba

Coolangatta
Coolangatta is the southernmost suburb of City of Gold Coast, Queensland, Australia. One of its neighbouring suburbs "Tweed Heads" is in NSWs. Coolangatta has an enticing sub-tropical climate with arguably some of the best beaches in Australia – depending on who you speak to!
The nearby Tweed River supports a thriving fishing fleet and the seafood is a local specialty offered both sides of the state border. Coolangatta hosts the annual Quiksilver Pro Gold Coast an event on the World Surf League.
Easy access to Gold Coast Highway, Southern Cross University Gold Coast Campus and Gold Coast airport combined with shopping, restaurants, parklands Coolangatta has a lot to offer.
Mooloolaba
So, do you get the same bang for your buck in the Sunshine Coast?
On a similar price point we have Mooloolaba. Located close to the heart of the Sunshine Coast this picturesque town and coastline is a very popular destination for tourists and travellers. Recently voted the number sixth best beach in Australia by Tripadvisor, Mooloolaba Beach is known as one of the safest and most beautiful beaches on the Sunshine Coast.
Boasting year-round sunshine Mooloolaba's newly refurbished Wharf precinct is one you'll want to call home, both on and off-season. The Wharf comprises of a variety of boutique retail stores, food and drink, entertainment and adventure activities, there's something for everyone. Take a stroll through the marina and along the Mooloolah river.
Mooloolaba is part of the Maroochydore urban centre and will benefit from the redevelopment of Maroochydore city centre which aims to build a thriving and vibrant business district and city centre.
Key coastal communities of NSW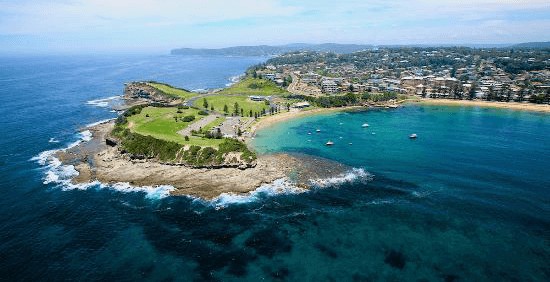 Sydney's coastline is no shrinking violet against its northerly neighbour. Of course, we have all heard of Bondi or Manly in Sydney but there is much more on offer in the south and central coast than that.
Infrastructure wise, we are still hearing the constant hum of conversation about a fast rail from Sydney to Newcastle, but that might have to stay "a watch this space" for the moment.
A brand-new hospital is opening in late 2018 in Frenchs Forest. The Northern Beaches Hospital will offer outstanding facilities for public and private patients. The NSW Government is investing $500 million to upgrade the roads around the new Northern Beaches Hospital.
And sometimes talk does result in action. It took 15 years of chatter but the Western Harbour Tunnel and Beaches link is underway with drilling occurring for the tunnel as you read this.
Wollongong versus Gosford

Wollongong
Wollongong is the gateway to the South Coast and approximately an hours picturesque drive to Sydney. The coastal town has experienced considerable growth in the property market in the last three to four years, driven by young families looking for affordable homes and baby boomers downsizing and looking for lifestyle options at more affordable pricing.
Wollongong's patrolled beaches are great for swimming and surfing. There's parklands for picnics and trails encircle the forests and rocky cliffs of Mt. Keira in the Illawarra mountain range, which frames the city. And if you feel like furthering your education there is the University of Wollongong, one of Australia's best university.
Unemployment has been a concern in Wollongong. The steelworks is the main industry in Wollongong and in 2015 Blue Scope Steel agreed a 3 year pay freeze and cut 500 jobs to ensure the doors stayed open in, we are sure the employees are waiting to hear what will happen next.
Wollongong definitely has its industrial and commercial zones and you need to know where to buy for a great lifestyle.
Gosford
The city is the administrative centre of the Central Coast region, which is the third largest urban area in New South Wales after Sydney and Newcastle. Gosford has been earmarked as an important growth centre under the NSW Metropolitan Strategy. It is an easy commute to Sydney by express rail and close to the coastal beaches of Avoca and Terrigal. With its more affordable pricing Wollongong, like Gosford, is seeing first home buyers and investors starting to buy in the area due to its lifestyle offering and proximity to Sydney.
Gosford offers great scenic spots like President Hill, which offers magnificent views out over Brisbane Water. There is a renovated shopping mall, cafes, restaurants and parks for the kids. The NSW Government's $348 million Gosford Hospital Redevelopment is moving along well and continues to take shape. Works are beginning to move inside as the construction of the 11-storey tower nears completion.
The ATO and Department of Finance are also moving into Gosford which will create approximately 600 new jobs.
Gosford's waterfront is a beautiful, central site which is recognised for its strategic importance to future urban development and investment. The waterfront is expected to contribute enormously to job growth and efficient use of public infrastructure, however it needs development. Proposals are sitting on the desk of the NSW Government but it is moving cautiously.
Coastal living in Victoria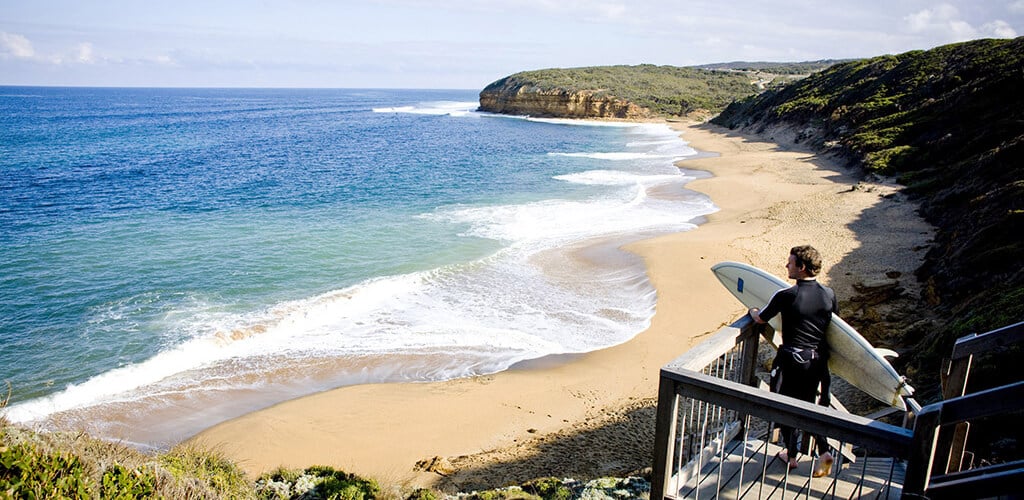 Some people complain the water is colder in Victoria but it does not seem to detract from the number of visitors, tourist and residents who come to enjoy the sandy beaches, national parks, amazing views and the day trips out to wineries that are a short distance inland from the coast.
The Mornington Peninsula and Bellarine Peninsula in Victoria are among the most popular beachside options in the state. And although there are plenty of million-plus suburbs, affordable pockets do remain in some areas.
The Bellarine Peninsula is south-west of Melbourne and the closest major town is Geelong, which is about 30kms away. Geelong will benefit from the construction of the long-awaited rail link between Southern Cross Station and Melbourne's Tullamarine. The initiative will involve the construction of new tracks that can handle high-speed trains. It's believed that the commute from Geelong to the city will be less than 40 minutes.
The build will be underway by the time the $11.3 billion Metro Rail Tunnel project opens in 2026. The Metro Rail Tunnel project, as well as easing congestion in the city, will increase services to Frankston, the gateway to Mornington Peninsula. Access to the Peninsula opened up 4 years ago with the Peninsula Link freeway. It currently joins to the Eastlink at Carrum Downs and ends at Mt Martha. There is talk of it extending to Portsea, but at this stage it is just a whisper.
Torquay versus Blairgowrie

Torquay
 A gem on the Bellarine Peninsula, Torquay is a popular holiday destination that is well-known for its surf beaches, including the famous Bells Beach and that it was the birthplace of iconic brands Rip Curl and Quicksilver.  The official start point of the Great Ocean Road, Torquay is Victoria's surfing and beach worship capital.
Holiday with the family and play on one of the protected beaches, or if you prefer the action of the surging surf, nearby Jan Juc is a little wilder or for experienced surfers, tackle the big swells of Bells Beach. This world-famous beach is the venue for the Rip Curl Pro, one of the most sought after titles on the World Championship Tour.
There is no doubt that Torquay's primary industry is Tourism and that it experiences the peaks and troughs of a seasonal industry. The Strategic Master Plan for the Great Ocean Road Region Visitor Economy 2015-2025 looks at how to increase visitors throughout the year and support them with necessary infrastructure. The plan also includes an opportunity to capitalise on its capacity to attract a greater share of the growing soft adventure market and generate significant economic and employment benefits for the region and state.
With a rocky 2011 and 2012 for property price growth, 2017 and 2016 have stormed home with a median price growth of 10 and 11.58% respectively.
Blairgowrie
Located on the Mornington Peninsula, approximately 104 kms from Melbourne, Blairgowrie offers you the choice of stunning sedate bay beaches or exciting untamed ocean surf beaches, both are truly spectacular.
A peaceful and much sought after hamlet gracing the Port Philip Bay foreshore between Rye and Sorrento. It offers a compact commercial centre that is situated opposite the bay beach, featuring a supermarket, speciality shops and cafes. Also fronting Port Phillip is the extensive Blairgowrie Yacht Squadron boat harbour which is a hive of water craft activity.
Sorrento and the Queenscliff ferry are just down the road and the restaurants and cellar doors of the Peninsulas famous wineries are a pleasant short drive into the hills to sample some award winning local wines.
There is design consultation underway for a $35 million plan to create beautiful and safe ferry terminal facilities on both sides of the bay to serve local commuters, day-trippers and international tourists in Sorrento and Queenscliff. With community support, the plan features a boardwalk where people can walk along the foreshore, and includes a lookout to the east and outdoor seating to the west to encourage enjoyment of the magnificent view across Port Phillip Bay.
Time for a swim
As you can see, property prices vary widely along Australia's east coast, and are affected by a range of factors, such as proximity to popular beaches and infrastructure.
The main thing to keep in mind during your property search is your goal. Do you want to get away from it all and rejuvenate in a sleepy beach side town or is wealth building and capital growth your aim?
Whilst you decide, we recommend you jump in your car or on a train and go enjoy a swim at your nearest beach.