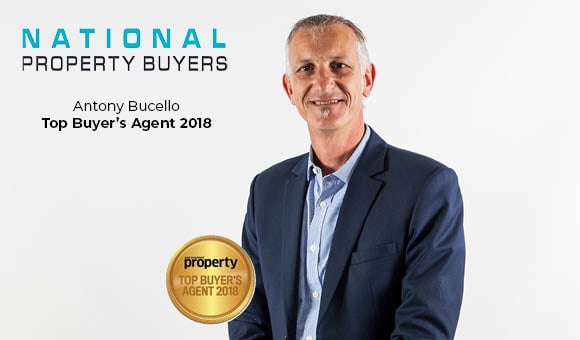 Antony Bucello is a director of National Property Buyers and the State Manager for Victoria. Having been involved in countless property transactions for his clients in his 17-year real estate career, he has been asked every question in the book. So, let's jump into the 9 questions he hears most often from investors. His responses may just help you avoid making a costly investment mistake in 2018!
1. What's the one thing investors always ask for but shouldn't?
Two things spring to mind –
An investment property that they want to live in one day which is always riskier as emotion becomes involved and
An investment property that is positively geared and has the best capital growth prospects. The general rule of thumb is that the higher the rental yield the lower the capital growth prospects and the lower the rental yield the higher the capital growth prospects, it is difficult to achieve both.
2. What makes an investment grade property?
There are a number of boxes we need to tick off in order for a property to be an investment grade property. For example:
Area: history, proximity to rail transport, schools, shops, parks, freeways and medical services, proposed infrastructure and population growth
Land: size, orientation, shape, slope and frontage, scarcity
Building: size, quality, floor plan flow, natural light, security
3. What's better to look for, capital growth or rental yield?
For long-term wealth creation, I believe capital growth is more important than rental return as that is where clients will be able to make the most money, providing they select the right property in the right area and pay the right price. While rental return is always taken into consideration, capital growth prospects are the first thing we look at.
4. What suburbs would you avoid investing in?
I would advise my clients to avoid in investing in 2 different types of suburbs: those where there is still a lot of land to be developed, and suburbs where there is an abundance of high rise apartment stock.
5.  We all hear don't buy off the plan but why not?
One word – risk.
Purchasing an investment property off-the-plan is a much risker proposition than buying a property that has already been built, whether it is new or established. Being able to see it, feel it, touch it provides the best opportunity to determine if the property is right for you.  While there is always a risk, purchasing property as an investment should be about minimizing that risk, in order to maximize the chance of the best result
6.  What makes a better investment: Brand new or established properties?
While we have purchased many brand-new properties for investor clients who had specific needs and requirements, the majority we purchase are established. Bear in mind that newer properties will depreciate quicker than established so it really does depend on the individual needs of the client.
If investing in the apartment market, we recommend established or new apartments in boutique settings and avoiding new apartments in high rise blocks.
7. What are three suburbs people should consider buying in for 2018?
We have identified a great selection of suburbs that will be targeting in 2018 that represent good opportunities for our clients.  Some of these include:
1.     <$500k – Noble Park, Ardeer, Frankston
2.     $500-$1m – Thomastown, Mordialloc, Preston
3.     $1m+ – Coburg, Cheltenham, Blackburn
It is important to note that one of the core values of our business is that we only comment on our local market, I represent Victoria, my fellow colleagues in QLD, NSW and SA would provide advice on their local markets.
8. Why should investors use a Buyer's Agent?
Whilst we save our clients an enormous amount of time by doing the searching and inspecting, I believe one of the most important aspects of our service is the PROPERTY SELECTION.
This is where I believe we "make our clients money". Identifying the opportunities which have the best capital growth and rental return prospects, can be the difference between a successful investment and an unsuccessful one.
Even a 1-2% difference in capital growth performance over the long term is a significant amount of money at the end of the day. I also believe the negotiation skills of a buyer agent also assists in ensuring 2 things – firstly to ensure the client does not overpay and then to secure the property for the lowest price possible.
9. How many properties do you need to have to be a successful investor?
That really depends on who you are, your individual risk profile, what your overall investment portfolio looks like and what financial position you want to be in when you retire. Having an expert on your side when purchasing a property can make a significant difference to the result.
—————————————-
This article was originally published on Your Investment Property Magazine.