Almost every buyer at some stage has missed out on a property that they wanted to purchase. Sometimes a little ingenuity can be the difference between scooping the perfect property – working smarter, not harder.
Case Study
­Queensland State Manager, Stephen McGee was searching for a property for an owner occupier. The perfect purchase had to meet very specific criteria. It not only had to be in a select few suburbs, but within a specific pockets of the preferred suburbs. The client also needed to make a purchase quickly.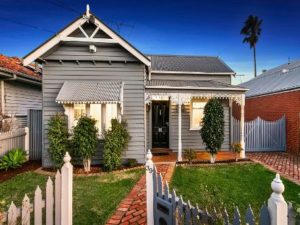 One of Steve's advocates found an ideal property that fit the client's brief. There was some corrective renovation work that needed to be completed prior to occupation, but in the long term it would be perfect considering the client's time line and criteria.
After inspecting with the client and getting their approval, Steve submitted an offer. Unfortunately, Steve missed out when another competing buyer paid over the odds, far more than Steve believed it was worth. Although the client wasn't able to secure it, Steve advised it would be better in the long term to miss out rather than pay too much.
At this point there was a decision for the client to make: try and find something within the specific criteria, which could prolong the time line, or make a compromise with preferred areas and potentially find something else faster.
Steve instructed one of his team to commence a letterbox campaign targeting certain streets in the suburbs of preference. The letters would advise that if anyone was thinking of selling, Steve had a buyer very interested in their property.
After a two week letter drop campaign, Steve received a call from a prospective vendor. They had read the letter and were thinking about selling.
Result
Steve quickly set up a meeting with the owner who agreed to let Steve inspect the property. To his elation Steve realised that the owner's property was next door to the property he had missed only two weeks before.
The client then duly inspected the property and gave her overwhelming approval for Steve to begin negotiating.
An offer was tabled and presented and to the client's delight her offer was quickly accepted. Building and pest inspections were conducted and finance was approved for the purchase and the client took residence within 30 days, slightly longer than initially desired time frame but well worth the wait.
Even better, this property was actually a better purchase than the next door property that they had tried to purchase. The first needed an estimated $30,000 in repairs and renovations, while the purchased property ultimately needed no work, just preferred improvements.
Additionally, the value of the sale was less than it otherwise would have been because there were no Selling Agents commission involved. The client achieved a far better result than they otherwise would have if they had taken a more conventional approach to the search.
Sometimes working smarter, not harder, can yield the better result.
Of course, buyers should speak to a property professional before undertaking a search or considering a purchase to ensure they can get the best result.