The general market consensus for 2015 was one of correction, however the Reserve Bank's latest interest rate cut may have delayed that with interest rates in Australia now at record lows. Could you imagine even a few years ago being able to access a 5 year fixed rate at 4.59%, investors must be licking their lips in anticipation with another possible drop on the cards.
With the Sydney and Melbourne markets continuing to grow at an almost unbelievably rapid pace, it is worthwhile to now consider other markets.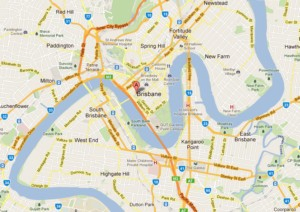 Brisbane has for some time been seen as an affordable, dollar for dollar bang for your buck type of market and is certainly worth investigating further. After several years of generally under performance in Brisbane some experts are predicting good results ahead. I've even had the discussion with a well-known Sydney mortgage broker who has clients investing in Brisbane to realise some good capital growth before cashing in and trying to buy an owner occupied home in Sydney, interesting times indeed.
Core Logic RP Data have quoted only moderate growth in Brisbane for the 2014 calendar year with a 3% increase on 2013. When taking into account inflation over the same period of 1.7% the real growth has not been significant and surely indicates some good buying opportunities, especially when you consider Brisbane's previous peak was all the way back in March 2008!!
Obviously the affordability factor between Australia's two largest cities, compared to Brisbane certainly indicate some real potential. Whilst some middle ring suburbs in Brisbane have surged ahead, generally the area has had slower than expected growth over the past couple of years; so 2015 may be the time to get in before you miss the boat altogether!
What's fuelling this growth?
The pace of the state government cut backs has slowed which has taken pressure of the Queensland economy as a whole.
The lower Australian dollar has assisted in both tourism, a Queensland staple for years, and exports.
The approval and fruition of several big infrastructure projects in the Sunshine Coast.
The improvements to road & rail networks.
So Brisbane really is in catch up mode with estimates of 7-10% growth for the 2015 calendar year.
Drilling down to individual suburbs, Your Investment Property magazine are indicating that Mitchelton might be a suburb to watch. Being only 8km from the CBD with a good compliment of schools, are a large shopping centre, market, cafes and wide leafy streets, all signs point to a livable area for families and tenants. A really reasonable median unit price of $388,000 and only 0.58% of unit stock displays both affordability and the chance for some solid growth.
National Property Buyers are predicting that the bayside suburbs of Wynnum & Manly are also ones to watch. Situated right on the waterfront with easy access to CBD and major roads and with new mixed use retail/residential development recently approved for both of these areas they are perfectly positioned to have some significant growth.
For expert advice and assistance, contact NPB's Brisbane State Manager Steve McGee on 0488 501 170 or send him an email.