Could interest rates drop in 2016?
Yes, according to interest rate future pricing from Citigroup, who have predicted the RBA to pass a rate cut of 25 basis points at their June board meeting.
Rates are already at historic lows and a further reduction could be triggered from a slowdown in the Chinese economy and dipping oil prices.
If rates are lowered, it will be the eleventh consecutive reduction since September 2011 when rates were at 4.75%.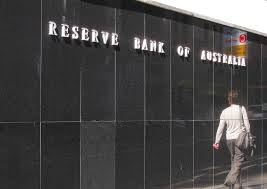 Although the timing of a potential rate cut is uncertain, that a cut will be made and not an increase is almost certain. In November of last year, RBA governor Glenn Stevens indicated that if a "change to monetary policy to be required in the near term, it would almost certainly be an easing, not a tightening"
So what could that mean for the housing market?
Well, it probably is a bit too early to tell. The forecast from Citigroup is significant in its certainty as to the level of cut and timing. What isn't as clear in the crystal ball of the property market is what effect another rate cut will have.
With interest rates at already historic lows, another reduction could have a positive stimulant on buyer activity.
Buyers are already looking towards the New Year with a good degree of optimism to buy, according to Westpac-Melbourne Institute Survey of Consumer Sentiment.
Overall consumer sentiment fell by 3.5% from December to January, possibly attributed to negative media coverage on the stock market and the Chinese economy.
"With limited domestic news during the holiday season consumers appear to have been mainly impacted by the spate of negative news on the international front and the spill over effect on financial markets."
Despite this, consumers are more resolute in their belief that now is a good time to buy. An increase of almost 14% was recorded by the 'time to buy a dwelling' index, the highest result recorded since May 2015.
According to the survey, there is a very strong indicator as to the desire for buyers to secure property. "The sharp increase in the Index in January will reflect some seasonality but the move is so large that we can only conclude that [there is] improving optimism in the housing market."
Positive buyer sentiment has also been recorded in the Westpac Melbourne Institute Index of House Price Expectations, which rose to 125.8 in January up from 103.7 in December.
A further rate cut, making cash cheaper than it ever has been before, could likely further increase buyer confidence in the real estate market.
Buyers can already take advantage of historically low interest rates and an additional rate cut would give them more impetus. It is still quite early in the year and market trends aren't fully revealing themselves, so it is definitely watch this space.
As always, ensure you seek the right advice before making a purchase.