In the last few weeks, there's been a lot of talk about a 'new property boom' around the country.
The commentators had a field day warning investors that growth in Australia's real estate market was 'unsustainable'…
Last week, the senior economist with Australian Property Monitors joined the debate when he stated…
"Talk of a bubble is not just premature, it's nonsense."
So I say let's look at the facts, We are currently experiencing:
Lowest interest rates for 50 years.
Steadily rising share-market.
Record auction clearance rates in most states, especially Brisbane.
The soaring popularity of SMSFs nationally, accounting for over 70% of property transactions.
And an influx of Chinese buyers who are breaking all of the glass ceiling's.
Mr Chronican, Chief of ANZ Banking in Australia said recently that because of state govt. 'red tape' around housing construction…there is currently a 'shortage of 270,000 dwellings, which could rise to 370,000 by 2015 and put upward pressure on property prices.'
That's a serious under supply.
So not only is there massive demand for property fuelled by factors above. But there's also a shortage in housing supply.
A perfect storm for sustainable growth = a great time for property investors.
What we are experiencing now is a sustained elevation in pricing – not a bubble.
Let me share this with you readers, I personally have not seen the market as hot as it is now in Brisbane, since the boom of 2007, the thing is – it is clearly getting bigger than that…
Median House Prices by Capital City since 1980
Lack of population /GFC / Oil Crisis / Affordability Issues / Immigration / Asian Crisis / High Interest Rates / Tougher lending / floods /.
Despite all of the events above we have had to endure over the years the table below demonstrates that property really is a winner.
Source: Cat. No. 6416.0 – House Price Indexes: Eight Capital Cities, June 2013.
Free Rental Property Report in Brisbane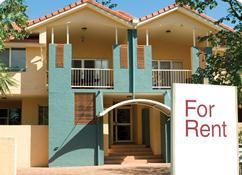 Please let us know if you would like a free report done on your rental property in Brisbane.
Email [email protected] and just ask for a rental appraisal report, please include the address of the property and some information about the configuration.
Brisbane Auction Snapshot – September

Top Performing Suburbs in Brisbane
Fastest Growing Suburbs in Brisbane – Houses

Rank #

Suburb

Median Price $$

Trend + %

1

Hamilton

$1,000,000

+37%

2

Spring Hill

$615,000

+28%

3

Lowood

$310,000

+17%

4

Fig Tree Pocket

$883,000

+15%

5

Cashmere

$614,000

+15%
Fastest Growing Suburbs in Brisbane – Units

Rank #

Suburb

Median Price $$

Trend + %

1

Albion

$550,000

+35%

2

Balmoral

$523,000

+22%

3

Paddington

$520,000

+21%

4

Clontarf

$500,000

+20%

5

Newstead

$695,000

+12%
$4.9 million home on Royal Esplanade in Manly perfect fit for Angelina Jolie and her family while they film in Queensland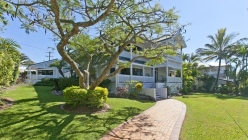 ATTENTION Angelina Jolie and Brad Pitt — your search for a Queensland home is over.
After causing a stir in the Brisbane bayside suburb of Manly with her surprise lunch at Wilson's Boathouse, speculation has mounted that Jolie could be looking to buy property in the Sunshine State.
Capital City Market Report
Prepared September 2013
Dr Andrew Wilson, Senior Economist Australian Property Monitors APM
Buyer and seller activity in Australian capital city housing markets continues to improve, as the impact of low interest rates, rising confidence, and generally solid local economic performances fuel a now well-established recovery in house prices.
The national house price rose by 2.5 percent over the July quarter, up by 5.6 percent over the year. All capital cities recorded rises in median house prices over the July quarter, with the exception of Canberra and Hobart. Hobart is also the only capital that has not recorded an increase in house prices over the past year.
The lowest interest rates in 60 years are naturally a key ingredient to the current energy in capital housing markets. As expected, the Reserve Bank elected to keep interest rates on hold this month, following last month's 0.25 percent rate cut.
Queensland Market Monitor
Welcome to the latest edition of Queensland Market Monitor – a quarterly, electronic publication entirely focused on residential sales and rental research data on a suburb-by-suburb basis (where available) throughout Queensland.