With the continued strong growth in residential property in Australia and Sydney and Melbourne in particular, many people are pointing to the influx in foreign investment as one of the main reasons for this.
However, do foreign investors really drive the market up and are they making it harder for the average Australian and first home buyers in particular? It is an interesting discussion and without digging deeper, I'm sure the average punter would say, absolutely! However we can certainly look into this in more detail and we even have a reference point in the form of the dreaded parliamentary enquiry!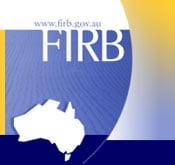 If you have time to burn and would like to read the enquiry please feel free to click on the link:
Inquiry into foreign investment in residential real estate
I'll try and summarise as best I can on the findings so you can make your own decision. 
The Assistant Governor of the Reserve Bank of Australia, www.rba.gov.au, Dr Christopher Kent, was of the opinion that while the increasing number of overseas investors are purchasing Australian property and therefore making it harder for first home buyers to enter the market, the type of properties that foreign investors are targeting do not have the same profile as a typical first home buyer property. A little ambiguous for sure!
Dr Kent also commented that the typical overseas buyer would be targeting inner city, high density apartments. So these would be the new towers that are going up in many capital cities, the dreaded off the plan purchases! There is certainly a high demand, especially from the Asian market, of buying new apartments, close to Universities or inner city where all the main amenities are within walking distance.
The report has also mentioned that overseas buyers actually help to make housing more affordable because their investment boosts the economy, provides jobs and encourages new homes to be built, increasing housing supply.
This is a very interesting point as there have been arguments for a number of years that property prices in Australia are heavily affected by positive migration and that supply cannot keep up with demand. Population growth and low interest rates have also increased property prices over the last year, even in areas that are generally not targeted by overseas buyers.
The extra properties being built in Australia may be having a positive affect for the average Australian and especially the young renters as it may have the effect of keeping rents down to a more manageable level and therefore allowing the younger buyers the opportunity to save more. Saying this, many young people are just staying at home longer in order to save and enjoy some home cooking and cleaning for a longer period!!
So what little evidence there is, and the data collected is thin to say the least, points more to a lack of supply in Australia as one of the keys to pushing up residential housing prices.
In fact, instead of being negative toward foreign investment, the report states that the RBA has no concerns about increasing property prices and that supply is catching up to demand as the population grows. Foreign buyers, especially from the Asian market are contributing to the economy as local construction companies build more property and that foreign investment allows projects to be developed due to pre sales in those areas.
A fun fact, according to the ABS, www.abs.gov.au, the Australian population is currently 23,781,186. Not sure how many of you would have been close to guessing that figure but it has certainly increased sharply in the last decade or so. 
The report also commented that many foreign investors are also buying property that is out of the price range of your standard first home buyer. This point certainly has some merit with many properties in certain school zones being purchased by overseas buyers intent on sending their children to a certain school.
There are Foreign Investment Review Board rules that also need to be taken into account when it comes to first home buyers, check out www.firb.gov.au for all the regulations but keep in mind foreign investors are not allowed to buy established homes as an investor, they must be new, never tenanted properties.
So there may be some merit in the argument that the foreign buyers are actually assisting the Australian economy overall and not competing in the same market as the average first home buyer.
However Australian property prices and off the plan properties in particular are certainly inflated as many overseas buyers are not aware of the true value of these off the plan properties and valuers are certainly in agreement with more and more off the plan purchases being valued at less than purchase price, a real issue when lending is required to complete the purchase.