It's that time of the year again – time to put the jackets and bed socks away and let some of our brilliant sunshine and warm air into your home.
Now is the perfect time to refresh your home after the winter, so here are some tips on what you can do:
Wipe down your walls/ switches & skirtings with sugar soap and warm water at least every 6 months so that it isn't such a large task when you leave the property.
Windows are often hard to clean due to screens. One tip is to buy a bottle that can attach to your hose (like a weed and feed bottle), fill it with detergent and water and squirt your windows.
Clean behind and under stoves/fridges and washing machines. You will be surprised what accumulates!
Have a look up! The ceiling fan blades, air con filter and range hood filters could also use a clean.
Biro and texta marks on walls and doors can be removed with stain removers designed for removing these stains from your clothes. Alternatively there are specialised cleaning products available in your local supermarket.
Spot clean your carpets with an appropriate cleaner as the stains occur so that they don't become permanent. It is also recommended that you have the carpets cleaned professionally every 12 months.
A kindly reminder that tenants are not permitted to construct and/or use a portable wading pool or spa at the property as stated in your lease agreement. Drowning is the most common cause of traumatic death in children aged under five years in Queensland. Approximately five toddlers drown in Queensland swimming pools every year. Almost all swimming pool drownings are preventable.



As the temperature increases, so too does the need to find a cool spot in which to relax and escape the heat, especially for children. Many parents look to small inflatable pools for this relief but there are several issues parents should be aware of before buying these pools. Unfortunately, every year at Christmas time, a number of lives are lost around Australia due to children drowning in small pools. Sometimes, people just aren't aware that it only takes a small amount of water for a child to drown.
Portable pools and spas covered by the law:
If your portable pool or spa can hold more than 300mm of water, has a volume of more than 2000L, or has a filtration system, the laws do apply.
You will need to:
Get a pool safety certificate from a licensed building certifier stating that your pool complies with the pool safety standard, before filling the pool or spa with more than 300mm of water.
Obtain a building approval.
Register your pool or spa.
Pools do not need to comply with the pool safety standard unless they are assembled and filled with more than 300mm of water.
Click here for further information.
The rental bond is an amount of money paid by a tenant as a form of security for the landlord against any breaches of the tenancy agreement.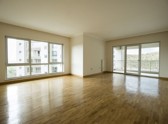 How much bond do I pay? Usually the bond payment will consist of four weeks rent for unfurnished premises under $700.00 per week. For rents above this amount, the bond amount will be listed in the advertising so please check to ensure you are aware of upfront costs.
Paying your bond. When the bond is received by the Property Manager, it is sent to the RTA within ten days and held in a trust account for the period of the tenancy. The RTA will send out a notification letter to the tenant/s and the agent to advise that it has been lodged and the rental bond reference number for the tenancy.
Getting your bond back. Once you have had your final inspection and it is agreed that there is no damage or further cleaning that needs to be undertaken, and all your rent and invoices are up to date, the Property Manager will lodge a form to get your bond refunded directly to you. Double check your in-going inspection report before handing in your keys. Central to ensuring you get your full bond refund is to ensure the property is left in the same condition as when you moved in with apart from fair wear and tear.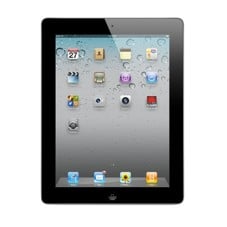 If you refer somebody to us, and they engage us for the management of their property, you will be eligible for our FREE iPad offer!
Contact us for further details.