Owning and managing investment properties has become a serious business with ever evolving legislation and compliance regulations that must be adhered to during the day-to-day management of the property and the tenant. Like everything in life, whether it is getting a haircut, buying a product from the supermarket or choosing a service there are always differences.
What we do well:

Complete all documentation accurately in accordance with legislation requirements to ensure the tenancy is binding and actions that may be required are enforceable at a point of law.
Take the time to be thorough and descriptive when completing condition reports to minimise disputes at the end of the tenancy. It is important to describe in detail the fixtures and fittings within a property, such as the colour, make and type.
Have a mindset with everything we do to work towards maximising your income and putting more money in your back pocket. This is achieved by increasing rent when appropriate, negotiating tenancy renewals to reduce advertising costs and vacancy periods, and being proactive with our inspections to identify preventative maintenance issues.
Keep up-to-date on legislation changes to protect your investment and financial wealth.
Promptly respond to requests to reduce disputes and work towards caring for the landlord's and tenant's needs. Property management is about ensuring your investment is appreciating rather than depreciating.
We really do care.
A Visual Inspection Only

Routine inspections are a vital part of our management service to landlords to ensure that the property is being cared for by the tenant/s, is presented in a well-maintained condition, and is free from potential risk causing injury to the tenant/s or visitors.
Property management is a complex process involving many facets to the role (debt recovery, legal representation, counselling, mediation, accounting, administrative paperwork and financial management just to name a few). As a landlord, it is important to be mindful that our team are 'property managers', not professional and licensed 'property inspectors'.
When conducting routine inspections our team are assessing the 'visual' aspects of the property ONLY in regards to maintenance, repairs, renovations, improvements and obvious safety hazards. It is the landlord's responsibility to ensure that annual inspections are undertaken at the property to mitigate potential risk in regards to electrical/safety switches, pool safety compliance, glass compliance, blind safety cord compliance, building code and safety compliance, pest control for white ants and any risk areas that are need to be assessed by a professional. It is important that you undertake these professional inspection checks to protect and secure your investment property.
Please feel welcome to contact our agency to discuss organising these inspections, which are tax deductible.
Storm Safety

Severe weather is a natural part of living in Brisbane's sub-tropical climate. Every year, Brisbane experiences severe weather and it's important to take the time to prepare your family, pets and property. The following tips offer advice on what you should have in your emergency kit and how to stay safe before, during, and after a severe weather event.
Prepare for storms
Before the storm season begins, prepare an emergency kit and trim tree branches well clear of your house.
You should also:
Check and clean your roof, gutters and downpipes.
Identify loose objects in your yard and on your balcony, such as outdoor furniture and toys that will have to be put away or secured if a storm approaches.
Have a supply of plastic shopping bags to use as sand bags for emergency storm water diversion.
Have masking tape and plastic sheeting or large garbage bags available for emergency rain protection.
Familiarise your household with the following tips and information when a storm strikes.
Free iPad for Referrals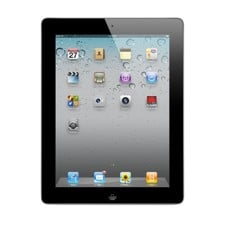 If you refer somebody to us, and they engage us for the management of their property, you will be eligible for our FREE iPad offer!
Contact us for further details.