Landlords want certainty in their investment properties. They want to find property that has strong capital growth potential, and find quality tenants who will look after it. However, many can be cautious when it comes to long term leases.
Flexibility can be a good thing when it comes to tenancy. Life changes; the circumstances for the tenants and the landlord can be different at the end of a lease compared to the beginning. Most landlords prefer a 12 months lease as a result.
But like everything in property, it can all come down to the individual circumstances, and a multiple year lease can be worth considering.
Senior Property Manager for National Property Buyers, Ivonne Di Perna recently leased a two bedroom apartment in Brunswick for two years; not only did it suit the tenants, but it also suited the owner.
The tenants were looking for another property after they had been given notice at their current residence. Despite having a strong application they had missed out on a property in Brunswick, so Ivonne recommended another property that had just come on the rent roll.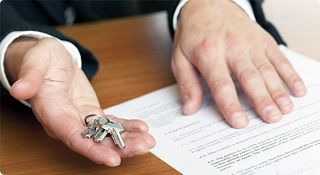 The two bedroom apartment, also in Brunswick, had only been purchased by NPB Buyer Advocate, Rob Di Vita in the previous week. Although the property wouldn't settle until mid-November, it still fit in with the tenants vacate date and they accepted. Needless to say the buyer got a superb result: a new property with a tenant secured before it settled.
A two year lease worked perfectly for both tenants and landlords for a couple of reasons.
The two year lease was offered to provide certainty to the tenants. Moving can be stressful at the best of times, particularly for tenants who need to vacate. Two years gave the tenants added security that they may have otherwise found.
The longer term lease also provided the owner with a higher degree of certainty, locking in tenants for a good rental return and at an excellent 4.55% rental yield.
The key lesson in this instance is that a two year lease suited both parties. That won't be the case for every property.
Most landlords prefer a 12 or six month lease that can be renewed ongoing as it will offer more flexibility; the owner may want to sell at short notice, for example. Likewise, the tenant might take a job offer and have to break the lease at short notice.
A common concern for landlords is that they will miss out on rent if they lock in a long term lease. However, rental increases can be negotiated and factored into a long term lease. This gives the landlord certainty as well as the tenant, who will know to expect an increase.
As always, speak to a property professional to make the best decisions for your property.