With the uncertainty of a long election campaign taking hold, buyers should take up the opportunity of record interest rates.
The last week has kicked off what will be a long two months until the federal election.
Most significant to the property market is the Reserve Bank's announcement to cut rates to an all-time historic low of 1.75%.
Rates have continued to drop since November, 2010, when they were 4.75% and some economists are even predicting another rate cut in the coming months.
This is excellent news for property buyers as cash has never been cheaper for buyers to secure loans.
Ordinarily, a drop in the interest rate would be excellent news for purchasers. However, in the shadow of the looming – and very long – election campaign, that news may temper some buyers' enthusiasm.
It shouldn't.
With every election campaign comes a natural uncertainty among property markets. Buyer's waiting to see the election result before committing to a purchase run the risk of being left behind.
"Historically the market can slow down a bit prior to a fed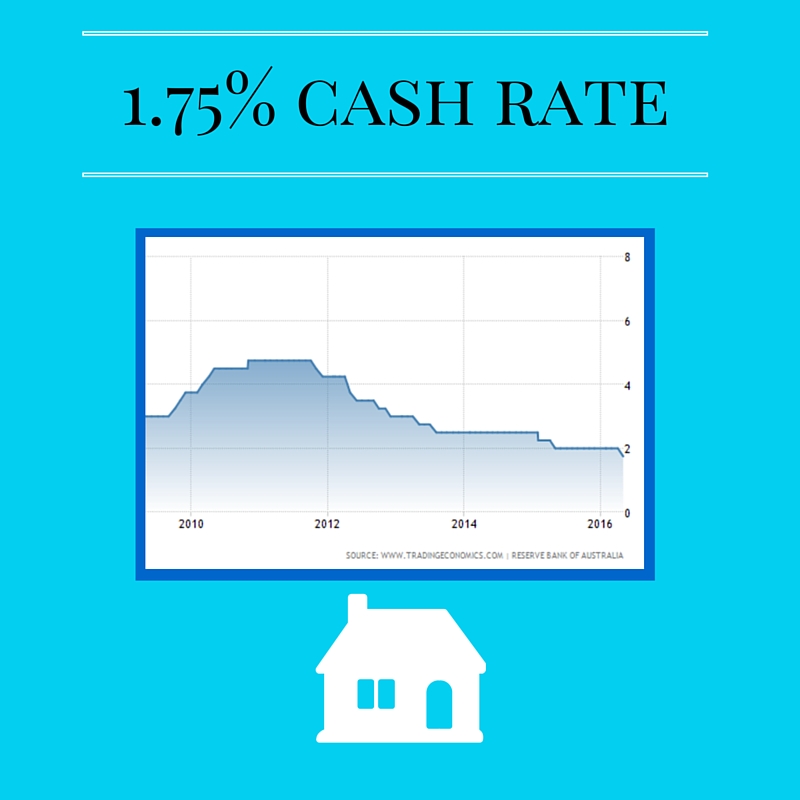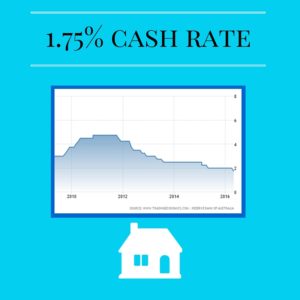 eral election as buyers tend to sit on the fence until the result it known" said Antony Bucello, Victorian State Manager of National Property Buyers.
"That could definitely be the case with this election due to the longer campaign."
"If prices ease, the next couple of months could be a golden opportunity for buyer's wanting to get into the market, especially considering the record low interest rates."
Lenders have jumped on board the cut with CBA, NAB, and Westpac passing on the reduction, while ANZ have passed on 0.19%. Other lenders such as UBank, Bank of Melbourne, BOQ, and RAMS have also passed on the rate cut in full.
What's just as important for buyer's to remember is that prior to this cut being announced, rates held at 2% for a full year. Even if rates go up they will only increase incrementally, staying comparatively very low for the long term.
There weren't any surprises from the budget and budget reply over the week, either. There isn't much in the Coalition's budget relating directly to the property market, other than their already stated commitment to leaving Negative Gearing unchanged.
Labor are sticking with their policy to curb Negative Gearing to new construction only, and to limit the CGT discount to 25%, as reiterated in their budget reply on Thursday night.
Whether Labor make it in to office and get their proposals legislated is another matter. If passed, the policy would be enacted on the 1st of July, 2017 and would not apply to purchases made prior to that date, so buyers have time to secure a negatively geared property if they desired.
Regardless of the election campaign to come, and whatever the result of the election, buyers should remember that the current buying conditions helped by the interest rate cuts have never been better.
As always, speaking to property experts and undertaking thorough due diligence is a must before buying a property.