One of the most common questions that I get asked as a property professional is from prospective first time buyers. "Is it even possible to buy a house anymore?" has popped up more than I can recall from family, friends, friends of friends etc.
The answer is always yes. I don't say that because I'm a Buyer's Advocate, but because I've done it.
At 23 I bought a house in Melbourne's inner west with my brother. We lived at home and saved for a deposit to get in the market as quickly as we could.
Although we purchased in 2010, there are some similarities to my experience then and buyers now.
I bought in a hot market. Median house prices increased in Melbourne increased by 8.4% in 2010 and competition was very strong. Buyers have experienced similar growth and competition recently. I wanted to get into the market regardless of these factors because I didn't want to let it go beyond me.
I sometimes get asked by first time buyers if they should wait for prices to drop. The reality is that prices go up (any historical data will illustrate that), so the best thing to do is to get into the market as soon as possible. Those who wait for the fabled price drop almost always get left behind. This is my first piece of advice to first time buyers: don't wait, do. If I had waited a few more years I would have paid more for the same property.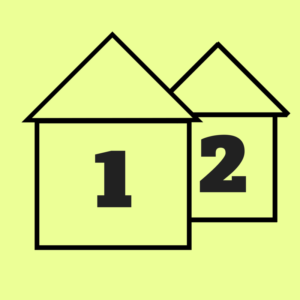 Once committed, it's absolutely vital for first time buyers to speak with as many property and finance experts as possible. I engaged a broker to find the best loan available and I'm certain that I wouldn't have been able to secure the loan or property I now have without their help. Brokers will not only be able to help you source the best loans, but also help you work out the true cost of buying a property.
Understanding your finances is arguably the most crucial part of purchasing. Buyers obviously need to save for a deposit, stamp duty, and legal costs, but also need to think about expenses once the property is purchased. Things like council rates, owner's corporation fees, and interest rates all need to be factored in. My broker helped me work out a far more accurate picture of the cost of not only buying a house, but also maintaining it. Buyers should have an understanding of what their repayments will be a year after they move in, not just when they purchase.
None of this should be daunting. Understanding finances and knowing what costs will be involved will give buyers the best chance of securing the best property for their budget.
Crucial to buying the first property – or any property – is attitude. Purchasing the first property requires sacrifices as everyone knows, but they shouldn't be viewed in a negative light. Property is a long term endeavor; first time buyers need to keep the end goal firmly in their sights. Buying a property is absolutely worth it, not just for the satisfaction of having your own home, but also to build equity in the long term.
The bonus with property as opposed to other investments is that it can be enjoyed immediately, and if the right one is purchased, will increase in value.
With that in mind, first time buyers don't need to be too worried if their first purchase doesn't fit all of their criteria. A first property isn't necessarily meant to be a 'forever house'; buyers should look at a first buy as a way of building equity which can then be leveraged to buy the next property. It's a way of getting into the market and a stepping stone to buying the next property. My current property will probably not suit all my needs in the future, but it will help me purchase another property that will.
There might be some short term pain to get into the market, but once overcome is far outweighed by the long term gain.