So, you've purchased your investment property.
You've spent weeks – or possibly months – scouring the market for the best quality property in a good location.
Finally, after every free hour (or a few stolen at work while the boss isn't looking) spent in front of the computer, after countless inspections have taken up more weekends than you were hoping, you've found the perfect property.
And then after you've duked it out at auction with dozens of other buyers who have done exactly the same as you, you've enjoyed the spoils of victory and signed on the dotted line.
Of course, employing the services of an experienced Buyers Advocate or Agent will alleviate all of the stress and time consumed spent searching for a house yourself, and you can go straight to enjoying the spoils of victory.
So what happens now that you've bought the property?
Now begins the process of tenanting and maintaining or improving the quality of your asset. Essentially, the other half of the battle.
Key to getting the most out of your investment property is finding a good property manager. Someone who is able to effectively manage your investment with your best interests at heart, maintain a strong and positive relationship with your tenants, and offers sound advice on how to improve your holding.
The Property Manager
When considering which property manager to work with, consider some of these key points:
Find out how many prospective tenants the property manager will be presenting your property to. Do they have a strong database they can draw upon to source tenants?
Find out if they own or have owned property themselves. As fellow landlords and owners, they will have a greater empathy for your concerns and needs.
What is their communication style like? Are they regularly keeping in touch with you? Are they keeping to set appointments? Good communication is vital in this relationship, so be aware of how prospective managers communicate with you.
Take note of the strengths of the managers' knowledge and implementation of relevant legislation.
How often will the property manager be disbursing rent to landlords?
What ratio of staff to properties does the agency have? What breadth of property does the agency manage? Do they specialize in a particular area of the market, or service the market broadly?
How experienced are they in property management? Also, do they have other experiences (professional or otherwise) to draw upon?
Perhaps most importantly, what is the property manager's attitude towards your property? Are they willing to go above and beyond for you? For example, how flexible are they when it comes to organizing open times if it means the property will be tenanted more quickly? Are they willing to hold additional opens, or accommodate a potential high quality tenant? Don't settle for someone who will goes through the motions.
What other channels do they have in place to promote the property other than the internet? Do they have a strong internal database?
How often and thoroughly do they conduct routine inspections?
What is their approach to maintenance issues? Are they proactive in identifying potential problems and resolving them before they become a bigger headache?
Tenants
Finding good tenants is obviously one of – if not the – most important thing for your investment property.
But what constitutes a good tenant? And how does your property manager view tenants? The ongoing relationship between your property manager and your tenant is equally as important as the relationship between your property manager and you.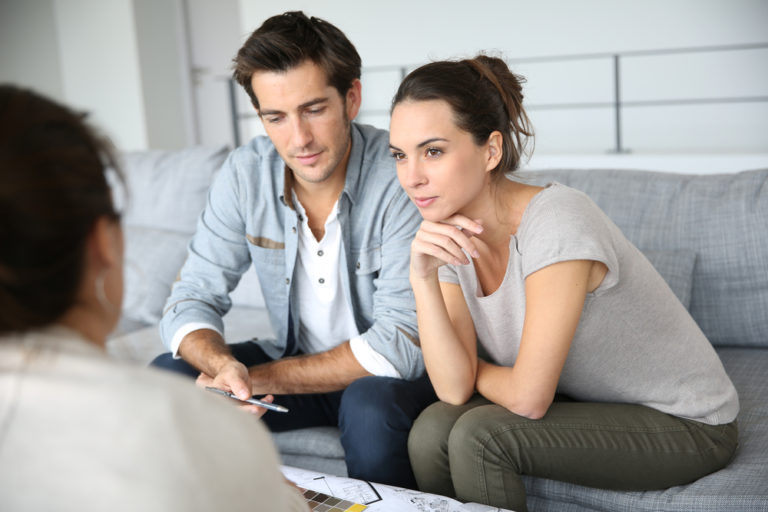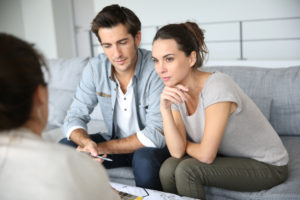 "There can be a view from some managers that tenants are just there to pay rent and that's it" says Aris Imbardelli, NPB Head of Property Management Victoria.
"But investing some time into the tenant during the application process and into the lease, understanding where they're coming from and what they are looking for will ultimately be far more beneficial for the landlord."
Good rental and payment histories are one thing, but finding a tenant that suits the property is equally important. What are the tenants looking for? What stage of life are they at – are they starting a family, returning from overseas, moving out of home for the first time?
An experienced property manager who can effectively engage with applicants will be able to discover useful pieces of information like this to aid in determining the best tenant to suit your property.
A property manager who provides exceptional service to your tenants is worth their weight in gold. Excellent service for your tenants increases the possibilities that they will stay on longer term (avoiding vacancies and the need to fork out letting fees) and can even give some leeway in increasing rental amounts. If tenants are enjoying great service, they can often be happy to pay a little bit extra to get a good deal.
Look for a manager that is going to do right by you and your tenants. You will have a much better experience if everyone is happy.
Optimizing your property's potential
Putting as much into your investment will give you more opportunity to get more out of it. A good property manager will help you identify where you can improve your property and optimize its potential.
Cosmetic things like a lick of paint or replacing the carpet always help improve the appearance of a home. But are there other aspects of the home you can invest in to increase its value both short and long term?
What is the condition of the bathroom? Or the kitchen? Could some of the functional amenities such as laundry or storage throughout the home be improved? Getting the objective advice of a property manager who is looking and inspecting property everyday will be invaluable in determining where and how your investment can be improved upon, and in doing so, pay dividends for you.
The same attitude should be applied to maintenance issues. According to Aris Imbardelli, pro-activity is always better than just problem solving.
"If a shower head needs replacing, why not have the plumber check up on washers, or the hot water system? Making the landlord aware of every aspect of their property so they can make an informed decision about how they would like it managed is key to what we do."
Rent and Leases
There's always the temptation to get a little ahead of yourself when determining your rental amount. Obviously you want to get as strong a rental return as possible, but expectations eventually have to meet reality.
A good property manager will be able to guide you through the process to set an appropriate rental figure. They will have a very strong idea as to the rental value of comparable properties and what the market is willing to pay, and can work with you to establish a figure that will satisfy you and potential tenants.
Timing also plays a crucial part in limiting vacancy rates and achieving a good rental return. For National Property Buyers Tracey Farrell, Senior Property Manager for Queensland, this is a particularly important point to think about.
"The timing of the lease ending term needs to coincide with the peak demand period for tenant enquiries. This may allow you to increase the rental rate for the property and assist with limiting the vacancy period. NPB are continually reviewing the rental market, to ensure that you are receiving the best achievable rental return for your property."
Don't just stop at buying the house and then sticking a few tenants in to cover the mortgage. Investing in property also means investing in a good manager to help you get the most out of your asset. As always, National Property Buyers are happy to talk with you about how you can get the most out of your property.