Election campaigns can put everyone on edge, especially property buyers. For owner occupiers and opportune investors, this uncertainty can offer a good opening for buying.
This election is somewhat unique compared to recent campaigns. It's the second longest in Australian history at 56 days, and both parties are starting on almost level pegging over recent polls. The length and evenness of the campaign has created an environment where big questions relating to the direction of the real estate market will be speculated on with far more intensity.
The negative gearing debate fired up another level with John Symonds of Aussie Home Loans voicing concerns about "bringing out a sledge hammer" to the market if the policy was removed, a reversal on a position he held in 2013. Joining the opposition to the Labor proposal is a coalition of real estate agents and industry organisations campaigning to retain the policy.
Conversely, Gavin Slater, National Australia Bank personal banking group executive stated in Fairfax Media earlier in the week that abolishing negative gearing would not have a significant influence on demand for property. "We are going through a very low period of interest rates…it makes investor properties a little bit more affordable".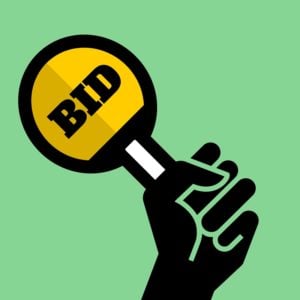 With both parties running neck and neck and another six weeks to go before voting day, what is the effect on buyers?
For owner occupiers and the savvy investor, the uncertainty of the election campaign could be a good thing.
Victorian State Manager, Antony Bucello spoke to the Herald Sun earlier this week, stating that investors "can go dormant" during the election period, and this can be a positive for other buyers.
"It is generally a good time for owner occupiers to get active in finding their ideal property in order to benefit from the overall reduced competition." Investors can be turned off buying, not wanting a potential policy change to have an adverse effect on their purchase.
Buying conditions could actually be a bit tougher following the election result. With certainty returning, so will more buyers, increasing the competition.
The changes to negative gearing and capital gains aren't necessarily an issue for buyers in the short term, either. The policy change – if implemented at all – wouldn't come in to affect until July 1, 2017. Properties purchased before that date would still be able to claim the deductions. The market would have time to adjust, and there may even be a jump in prices if investor activity ramps up to secure a property in time to still claim the deduction.
That remains to be seen, but what is clear is that buyers shouldn't necessarily be put off purchasing just because of an election, particularly with interest rates still so low.
Of course, buyers still need to consider all the facts before making a purchase. Speak to as many property experts before making a decision.