It seems there is no end to predictions of property doom and gloom as another round of speculation kicked off this week on which way house prices are going to go in the coming years. Buyers need to remember that this sort of reporting can be nothing more than media fodder, aside from being potentially widely inaccurate.
The future of the property market is always hotly debated. The truth is that no matter how long you stare into a crystal ball no one will ever be 100% certain as to how the market will behave. It will remain to be seen whether reports this week forecasting a dip of 10% over 2019 and 2020 will actually come to fruition, but what is known is that any claim of prices falling will almost always be jumped on by media outlets. They make for good stories, but not necessarily accurate ones.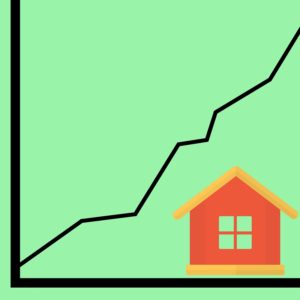 Here's the most important thing to remember: property prices move in cycles. Prices naturally grow then correct, which is not a cause for concern. Sydney is the obvious example at the moment, having seen big gains in the last 18 months and is now steadying. Melbourne has also seen strong growth in that time and is continuing to enjoy strong capital growth.
There is a big difference between a correction and a crash. Price corrections are a natural part of the property cycle. A crash is a sudden and significant fall after which values struggle to regain. Prices can correct or fall, but in the long term – which is how property should be held to get the best returns – they will increase. Of course, reporting the possibility of a big price drop is far more likely to get readers that reporting the natural cycle of the market.
The reality is that the correction period is a golden opportunity for buyers to enter the market or expand their portfolio. They are not the first signs of an impending price fall, but a natural part of the market progression. Buyers can take advantage of this period and if they buy well, will hopefully see strong gains when the market moves into a more accelerated period of the cycle.
Of course, buying well is the caveat. Buying quality property will have a far greater chance of increasing in value over the long term even while the wider market moves through the correction period.
Buyers need to remember that dire predictions on the property market will get readers; these kind of stories get people talking. Correction periods don't mean a big fall is going to follow, even if some people interpret that as being the case. They are a normal part of the market cycle.
As always, speak to a property professional to get a comprehensive insight into the market.