National Property Buyers in Brisbane has recently launched a Westfield Shopping Centre Promotion showcasing our services and "taking property buying" to the people. Whilst also helping to create awareness of the importance of utilising a buyer's representative in any property transaction.
For the next 8 weeks NPB QLD State Manager, Stephen McGee will be available in select Westfield centres throughout the Brisbane area. He will demonstrate to you the benefits of using a Professional Property Buyers Agent for your next Property transaction. If you have a question about property buying & investing please come along & have a chat to Stephen. He will try to add some clarity and direction to your situation.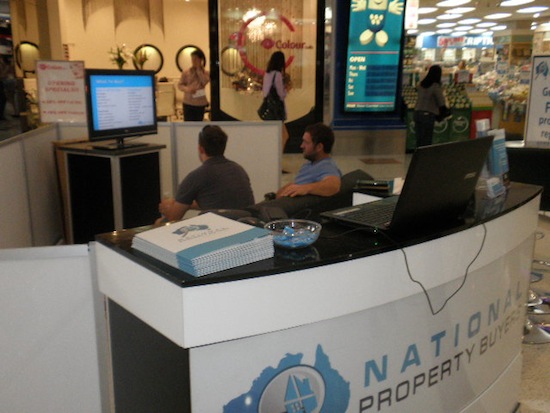 Stephen has already had a great response from local shoppers at the Carindale centre.
"What has come out of the conversations in the first week is the mixed messages that are out there in the public domain in relation to property buying and the local property market." Stephen says.
"It is also quite evident that a large proportion of Property Investors are not getting professional management & advice on their property asset."
National Property Buyers will be setting up next in the Westfield Chermside Center on the 3rd September 2012 until the 9th September and following @ Garden City Westfield from the 17th September until the 23rd. For subsequent dates and venues or if you have a question please email Stephen.