by Stephen McGee
Brisbane Property Seminar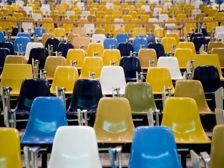 The Property Information night hosted by National Property Buyers in Brisbane last month was a huge success and was attended by a full house.
Guest speakers were fun and entertaining as well as being great sources of information about property, investing in property, SMSF & Tax depreciation.
National Property Buyers, QLD are hosting another event on the 7th November 2012 @ the Park Regis North Quay.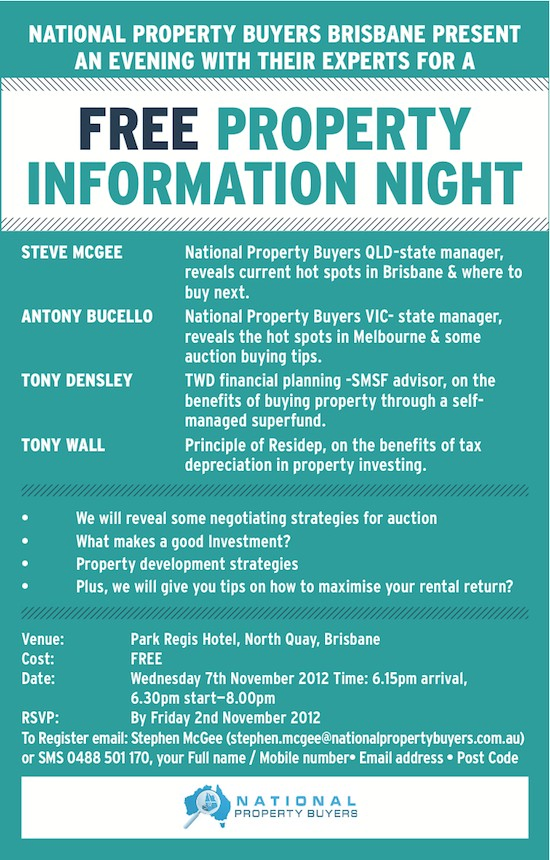 Fastest Growing Suburbs in Brisbane – Houses
| | | | |
| --- | --- | --- | --- |
| Rank # | Suburb | Median Price $$ | Trend + % |
| 1 | Brookwater | $450,000 | +29% |
| 2 | Brookfield | $1,015,000 | +17% |
| 3 | Dayboro | $536,000 | +16% |
| 4 | Lutwyche | $645,000 | +17% |
| 5 | Wilston | $750,000 | +10% |
Fastest Growing Suburbs in Brisbane – Units
| | | | |
| --- | --- | --- | --- |
| Rank # | Suburb | Median $$ | Trend + % |
| 1 | Bellara | $270,000 | +96% |
| 2 | Clontarf | $390,000 | +27% |
| 3 | Sherwood | $423,000 | +21% |
| 4 | Kedron | $424,000 | +26% |
| 5 | Northgate | $403,000 | +17% |
Top Tips for maximising your cash flow from your investment property
Please let us know if you would like a free report done on your rental property in Brisbane. Email Stephen McGee and just ask for a rental appraisal report. Please include the address of the property and some info about the configuration.
Brisbane Auction Clearance Rates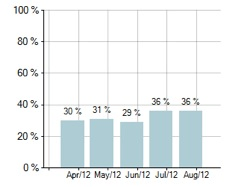 Clearance rates remained at a steady 36% throughout the July / August months. A great indicator that the market is balanced.
Vacancy Rates Remain Tight Across QLD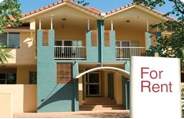 Rates are very tight across Brisbane and in the NPB areas of property searching they are recording vacancy rates of 1.5%.
To read the full article click here.
Bubble about to Burst?
A leading economist has severely criticized the notion that Australian housing is in a price bubble.
BT chief economist Chris Caton told a Vow Financial conference in Phuket, Thailand, that simple comparisons with the US housing market may paint Australian housing prices as overpriced, but the argument is harder to sustain when other countries are thrown into the mix.
"The fact is our housing prices are in broad alignment with many similar economies, so it's my belief [that] talk of a housing bubble is misplaced," he said.
Caton also predicted lower rates and higher housing prices over the next 12 months. "Although I'm not as bullish as some other economists on lower interest rates, I still expect at least one cut in the cash rate and possibly two as the Reserve Bank prepares for a downturn in mining," he said.
On housing credit and house prices, Caton expects a pick-up over the next year, with Western Australia to lead the pack. "I suspect we will be back at next year's conference and housing prices will have risen over the past 12 months."
Caton also remained optimistic about the global economy and its impact on Australia, but pointed to lingering problems.
"The Euro-zone remains an issue, but it's more about contagion across Europe than a Greece in isolation. Greece per se is not an issue; its economy is small. It's Italy and Spain we have to worry about. That said, the trend in the long-term bond rate in those two countries in the past three months gives ground for some confidence.
"The US is facing an inadvertent massive tightening of fiscal policy with tax increases and spending cuts totalling close to 5% of GDP in early 2013 (the so-called fiscal cliff) because of past policy decisions. Were this to happen, the US would be pushed back into recession, but common sense should prevail. "China, too, remains a worry, but only because it's been such a good news story for Australia. Measured by this yardstick, the commodity boom we have enjoyed because of China's strong growth is unlikely to continue. But we will still enjoy healthy terms of trade with China," he said.
Where should Investors look for the best return? It could be 'as safe as houses'…
Even mildly experienced investors will know that the volatility in the equity market can provide high returns but at a high degree of risk, while real estate is typically a less volatile investment which provides lower returns.
The three capital city median house prices have remained fairly robust over the decade. Over this period, the median house price has grown the most in Brisbane, at 8.0 per cent per annum, followed by Melbourne at 6.3 per cent per annum, then Sydney at 5.0 per cent per annum. These rates are all significantly higher than the growth experienced to the S&P ASX 200, which increased its Index on average by 2.2 per cent per annum. In fact, over the past six months the median house price in the Sydney greater area has surged to $600,000, equating to a rise of 10.1 per cent.
Naturally there will always be stock that out-performs the ASX 200 Index overall, but the same logic applies to the property market. Certain areas, streets, or houses will outperform others. It comes down to being able to understand the local market and make a well informed decision on where to invest. However the greater trends above show a significant difference between the performances of investing in equity, to investing in real estate.
Source APM
Capital City Median House Price Comparison