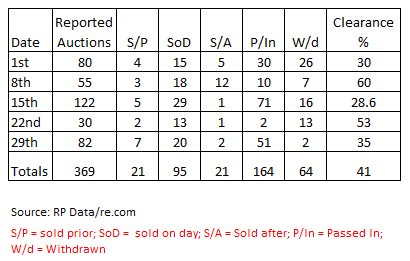 A look at the latest Auction Clearance Rates for Brisbane indicates a slow resurgence, with a 41% monthly average – well above the Brisbane norm.
Another month of a fast-paced market has also seen property prices peak up again, higher than last month.
The improving Auction Clearance Rate is a very healthy sign that the market is indeed recovering.
Join us on our next Bus Tour through the streets of Brisbane – Saturday 27th July 2013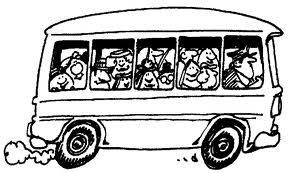 The clock is ticking. Brisbane property markets are on the move again. The Power is definitely shifting back to the seller, so you can't ignore this opportunity!
The time to buy and reap future capital growth is NOW!
Spend time with Property Experts & join us on the Brisbane Property Market Bus Tour for home buyers and investors.
Email Stephen McGee to secure your seat today.
Be guided through some of Brisbane's high growth areas and hear our tips for potential future growth areas.
We will show you what we believe determines a good quality property investment and an inferior property investment.
Meet other investors and home buyers in a fun, informal and relaxed environment.
Attend open for inspections learning what to look for when buying a home or investment property.
Thinking about property development? A great way to turbo charge your wealth through property.
Learn from one of NPB Brisbane's trusted panel of professional alliances.
Special Guest will be an expert from one of Brisbane's leading Urban Design & Town Planning companies.
Receive a "HOW TO" Guide to small – medium development, and see some live examples!
Auctions can be incredibly frustrating for buyers and we will arm you with the tactics to becoming a successful bidder at auction.
You will learn:
The auction psychology.
How to structure bidding strategy.
Tips on how to have the auction run your way.
We will also have a prize for "who can guess" the closest selling price.
Light refreshments included.
Independence is the key!
At the recent Home Buyer and Property Investor Show (held at the Conference & Convention Center, Brisbane on June 1st and 2nd), National Property Buyers was represented by Steve McGee from the Brisbane office and Rob Di Vita from the Melbourne office seen here answering some questions from attendees at the show.
Our main point of difference to attendees at the show appeared to be the fact that we did not have a product to sell. Our primary aim at the event was to put focus on the fact that we offer a professional, independent property advisory & management service and property buyers agency. This enabled us to offer unbiased & professional advise when it came to any property selection.
We spent a lot of time talking to people who had made numerous mistakes in property, but mainly in buying the wrong kind of property or in paying too much for it.
After explaining to the attendeess that these were fundamental parts of any checking that NPB undertake on any property that they look at, it was commented that our independence was an attractive part of our service to all.
Also, our congratulations go out to Sarah from Morningside, Brisbane in winning the National Property Buyers draw for the "Cityscape" prize at the Home Buyers and Property Investor show!
Start of financial Year Pointers
Another financial year is over. Tax time is about to reveal if you are running your property portfolio as a business or not. Using rental income to pay off your investment debt is not the only way of maximising your income from your investment.
Yvonne Porter, Property Manager for NPB QLD, has given us a few tips on how to clean up, shape up, ship out all those bad habits and get the house in order for the coming financial year.
Landlord Protection Insurance
Even with efficient Property Management in place, tenants' situations can change – loss of job, sickness, separation and relationship breakdowns, etc. This is where Landlord Protection Insurance comes into play. When choosing a policy, price should not be deciding factor. Look at cover and benefits provided.
Tax depreciation Schedule report
This is a great method of putting money into your piggy bank, but often overlooked. Everything has a value, but as an investor you need to know that you are getting the maximum depreciable value you can for your property and its attributes. We often take over the management of properties where the landlords did not know about this service.
Valuation of your Investment Property
Make sure you are keeping in touch with the current market and ask your Property Manager to arrange a review of your portfolio. This ensures you have insurance values correct and lets you know your equity standing in the property. In this buyers' market, now is the time to utilise this equity towards a second or subsequent property.
Electronic records of income and Expenditure
Don't leave it until June 2014 to ensure all your PM Statements are easily accessible and on hand. Set up a folder on your computer for easy reference and forwarding to your accountant at tax time. NPB customers will appreciate our "Property Hub" portal site where all statements, invoices etc are uploaded each month, providing direct access and easy transfer to your accountant.
Efficient Property Management
To maximise the value of your investment, it is essential to have a good working relationship with your Property Manager. This means he/she knows your property intimately, has excellent communication with you – and your tenants, acts quickly and efficiently to fix problems, rectify issues, and most importantly, keep you informed at all times.
Effective Loan Structures and Rates
Visit your financier and tax advisor regularly to evaluate your loan position and structures of the loans. A dollar saved here is a dollar to spend there! NPB clients have access to all of our trusted panel of independent experts to help them with all of their financial needs.
As part of National Property Buyers SOFYS, we'd love to help!
Transfer your current PM to us and we will reward you with an ipad mini to check all of our property reports, PAY out existing "Notice Period" fees AND make the whole process painless and proficient!
'Reported' Sold
One of the real bright spots in Queensland real estate so far this year is the reported sales of new inner Brisbane apartments – "reported" being key.
RP Data Reports
RP Data's Pain and Gain Report – A quarterly assessment of realised gross profit and loss based on home re-sales over the March quarter of 2013.
RP Data's Property Market Update.
Top Performing Suburbs in Brisbane
Fastest Growing Suburbs in Brisbane – Houses

Rank #

Suburb

Median Price $$

Trend + %

1

Spring Hill

$580,000

+22%

2

Wilston

$847,000

+21%

3

Nundah

$501,000

+17%

4

Chelmer

$888,000

+14%

5

Rocklea

$273,000

+14%
Fastest Growing Suburbs in Brisbane – Units

Rank #

Suburb

Median Price $$

Trend + %

1

Bellara

$268,000

+129%

2

Albion

$571,000

+44%

3

Balmoral

$523,000

+26%

4

Kangaroo Pt

$500,000

+11%

5

Woody Point

$348,000

+11%