Brisbane predicted to grow more in the next 3 years and be the leader among men in capital city growth.
BIS Shrapnel forecasts that only Brisbane and Sydney will experience house price growth after adjusting for inflation over the next three years. However Brisbane is tipped to be the boom city, with BIS Shrapnel forecasting 17% nominal growth which would be around 8% after inflation.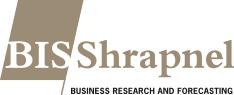 Sydney prices are expected to climb over the next two years before declining in 2017, resulting in a 10% nominal gain over the three year period reflecting a 1% real gain. The Sydney and Brisbane growth will be underpinned by tight housing supply.
Meanwhile the Melbourne market continues to face challenges, including a subdued manufacturing sector, so BIS says its property prices will rise by just 8% in nominal terms, thereby being a 1% decline in real-terms between now and 2017.
Overall the national momentum in price growth that emerged in 2013/14 is expected to continue to support prices in 2014/15 and to a lesser extent in 2015/16, however, rising construction and the potential for oversupply in many markets, together with an eventual tightening in interest rate policy, will potentially create conditions for price declines by 2016/17.
According to BIS Shrapnel's Residential Property Prospects, 2014 to 2017 report, tight markets and low interest rates have been the catalyst for the strength in the Sydney, Melbourne, Perth and Darwin markets over the past 12 months, as well as an emerging upturn in Brisbane.
In the other capital cities, low interest rates have been helping to support stronger purchaser activity, if not stronger price growth. BIS Shrapnel senior manager Angie Zigomanis, says that although prices have been rising in a number of capital cities, affordability at current interest rates are sufficiently attractive to maintain further price growth for now.
Top Performing Suburbs in Brisbane
Fastest Growing Suburbs in Brisbane – Houses

Rank #

Suburb

Median Price $$

Trend + %

1

Balmoral

$811,000

+22%

2

Spring Hill

$700,000

+19%

3

Taigum

$379,000

+18%

4

Paddington

$850,000

+18%

5

Kangaroo Point

$505,000

+17%
Fastest Growing Suburbs in Brisbane – Units

Rank #

Suburb

Median Price $$

Trend + %

1

Morningside

$482,000

+21%

2

Greenslopes

$366,000

+16%

3

Newstead

$775,000

+13%

4

Nundah

$414,000

+12%

5

Annerley

$400,000

+12%
Start of Financial Year (including a Special Offer)
So another financial year is over, tax time is about to reveal if you are running your property portfolio as a business or not. Using rental income to pay off your investment debt is not the only way of maximising your income from your investment. Here are my tips on how to get your house in order for the start of the financial year.
Time to clean up, shape up, and ship out all those bad habits, get your house in order.
Tips to consider:
Landlord Protection Insurance:

Even with efficient Property Management in place, tenants' situations do change, ie loss of job, sickness, separation and relationship breakdowns. This is when Landlord Protection Insurance comes into play. When choosing a policy, price should not be deciding factor. Look at the cover and benefits provided.

Tax depreciation Schedule report:

This is a great method of putting money into your piggy bank, but it's often overlooked. Everything has a value but as an investor you need to know that you are getting the maximum depreciable value you can for your property and its attributes. We often take over the management of properties and the landlords were not advised properly or they simply did not know about this report.

Valuation of your Investment Property:

To ensure you are keeping in touch with the current market, ask your Property Manager to arrange a review of your portfolio. This ensures you have insurance values correct and lets you know your equity standing in the property. In this upwardly moving market, the time is now to utilise this equity towards a second or subsequent property!

Electronic records of income & expenditure:

Don't leave it till June 2015 to ensure all your PM Statements are easily accessible and on hand. Set up a "folder" on your computer to ensure easy reference and forwarding to your accountant at tax time. NPB customers will appreciate our "Property Hub" web based portal where all statements, invoices etc. are dropped and stored each week to enable direct access and transfer to your tax man.

Efficient Property Management:

To maximise the value of your Investment, it's essential to have a good working relationship with your Property Manager. This means, he/she knows your property intimately, has excellent communication with you – and your tenants, and acts quickly and efficiently to fix problems, rectify issues and most importantly, keep you informed at all times.

Effective Loan structures and rates:

Make sure that you visit your financier & Tax advisor regularly to evaluate your loan position and structures of the loans. A dollar saved here is a dollar to spend there! NPB clients have access to all of our trusted panel of independent experts to help them with all of their financial needs.
Summary:
All points with a tick confirm you are in good Property Management shape.
Items with a cross should be transferred to a "To Do" list and acted upon immediately!
SOFY Special Offer
As part of National Property Buyers SOFYS sale, we'd love to help!
Transfer your current PM to us and we will reward you with an ipad mini.
To check all of our property reports & PAY out existing "Notice Period" fees AND make the whole process painless and proficient email Tracey Farrell for conditions and procedures on [email protected]
Interesting Facts about Queensland Population Growth Figures
Are our ladies leading the way?
Queensland growth is certainly looking strong right into the 2020`s.
A growth of almost 600,000 people is forecast from now until 2020.
With over 45% of that increase targeting the Brisbane Metro areas. That equates to 45,000 people who are looking for dwellings every year for the next 6 years.
With most of them wanting to live within 30 mins of the CBD and infrastructure – where should you be buying your next investment property?

Top Tips to Finding that Great Investment Property
Most investors buy properties close to home, their comfort areas.
However, you should still apply at least a minimum amount of due diligence to your process, in your own back yard or not.
Here are my top tips to help you along the way.
1. Choose your area.
I would suggest looking in areas that your price range is suited for. Subscribe to a resource provider and get to know your areas well and what the drivers are for growth.
Make sure you get friendly with local agents and they can keep you informed of activity in the areas within those areas. All suburbs have cycles and micro cycles. Get to know them.
2. Research.
Get to know the property types and sales data, time on market and discounting from listing price to sales price. This will all become invaluable information for you.
3. Hit the pavements.
Inspect as many open houses as you can and monitor sales of them. As you record the data you will get to know trends and pricing in that area and you will then be familiar with any opportunity that you see and have the ability to make a decision fast.
4. Give up your weekends
Attend as many auctions as you can as this will give you an insight into buyers prices in the area about 2 weeks before it is common knowledge. Again arming you with that all important information for when you find that opportunity.
5. Practise your negotiating skills.
The way that you approach an agent and seller can sometimes determine the level of discount you are able to get. It's not where you start it is where you finish that counts and different strategies can translate into a good cash saving on a property. Spend time with investor meetings and get to know their methods and tricks.
6. Buy at the right price!
This is as important as buying in the right area.
Even if you bought an average property in a good area you can at least make some changes to it to catapult its performance. But it is important to make sure you get the property at a good price otherwise you will be spending the first couple of years playing catch up.
Make sure you know your areas and your prices. Armed with that knowledge you can do your own CMA on any property that you like and will have a value in 5 minutes.
Strong South East Recovery
QMM Sate Wide Commentary from NPB Brisbane.
Qld key real estate markets are firmly in recovery phase, with strong sales in the south east corner and a number of the states regional tourism centres reflecting growing market confidence…