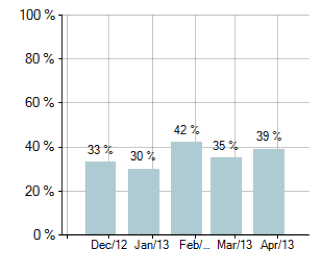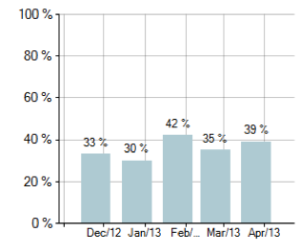 Again a significant increase in buyer activity has resulted in properties selling at huge prices often before the property is listed on the public market.
An increase in top end sales was also recorded by most specialist agents dealing in this niche market.
---
NPB Brisbane Property Bus Tour was a huge success
Read what some of the passengers had to say about it:
"I wanted to let you know that I found the Bus Tour really informative. It was very interesting to hear what is going on around the place and your thorough knowledge of what is happening on the ground is amazing."
JASON & SAM
---
"I want to thank you so much for arranging the property bus tour as I found it so very interesting in the fact that we were given some great facts and were able to get to experience your 'experience' so to speak. I really appreciated that and it has given me a better insight now and also a little bit more confidence after having had a rather challenging time with a 'con man' with property, thus having us shy away from it for a long time!!"
JAN
---
"Thanks for contacting me. The bus trip was really enriching for me with the current possibilities in the market."
SHAJI
Get on Board the next NPB Bus Tour around the Property Hot Spots in Brisbane, 27th July 2013
Please register your interest now by emailing Stephen McGee.
Seats limited!
Be guided through some of Brisbane's high growth areas and hear our tips for potential future growth areas:
We will show you what we believe determines a good quality property investment and an inferior property investment.
Interested in Property development? Be guided on what to look for in development sites around Brisbane.
Informative commentary by NPB QLD Property Expert Stephen McGee and our guest expert in Town Planning & development.
Meet other investors and home buyers in a fun, informal and relaxed environment.
Attend open for inspections learning what to look for when buying a home or investment property.
Auctions can be incredibly frustrating for buyers and we will arm you with the tactics to becoming a successful bidder at auction.
You will learn:
The auction psychology.
How to structure bidding strategy.
Tips on how to have the auction run your way.
We also have prizes for "who can guess" the closest selling price.
Light refreshments included.
NPB Tips for successful bidding at Auction
We have been witnessing a lot of what I refer to as "blind auctions" in the local Brisbane market and they mostly turn into a feeding frenzy where the "lucky winner" is guaranteed to have paid over the top in price because they got emotional about it.
As the Brisbane housing market becomes more and more competitive, auctions are likely to become more common. Here are some key tactics to make sure you win if your dream property is being sold at auction.
1. Research what the property is worth and then set your limit for what you are prepared to pay. Research recent sales, talk to agents, explore the neighbourhood and speak to neighbours. Use your research to set yourself a price limit and stick to it! Once you've set your limit, never bid above this price.
2. Try to negotiate terms before the auction. In property transactions, everything is negotiable – not that you can always get what you want. The same is true for an auction, even though most people don't realise this and think they're stuck with whatever terms the agent and vendor set. If you want to try to change any of the conditions of the auction or deposit paid on the day, you must request this before the auction, not after the bidding has finished. It is worth trying for, even if just to gauge the level of interest in the property and how much competition you will have on the day.
3. Use questions to throw off other bidders. Remember that the other people in this room have access to your money! This is a Gladiators arena. Ask a question at the start to unnerve other bidders. Topics such as information on nearby developments or the area's proposed main road link can work. While an experienced auctioneer will hose these down as quickly as possible, they can still convince some bidders to pull back.
4. Make your first bid close to the reserve. Wait for all of the imposters to give their bids and then make your first bid and increase bid level to around the reserve. That can eliminate low-bidding competitors and moves the auction into a more realistic phase. Cut out as many bidders with your first bid as you can.
5. Bid quickly and definitively. At many auctions, there's a pause while couples negotiate once they are near their limit. If you have a definite limit, you can bid without pausing and scare off potential rivals. Bid straight back without hesitation.
6. Stick to your pre-auction limit, but don't end on a round number. This is the biggest mistake people make at an auction. Being prepared to go to a figure like $582,000 rather than $580,000 – a relatively small difference in the context of the overall price – is enough to win many auctions.
Housing Market remains high, but for how long?
RP Data, together with Nine Rewards, released an update to their housing market sentiment survey. The headline findings showed that housing market sentiment was substantially higher than what it was six months ago, but virtually unchanged from earlier in the year.
Click here to read more.
Capital city dwelling values slip following lower consumer confidence in May
For the month of May, dwelling values declined by -1.2 per cent across the RP Data-Rismark combined capital city index. The May fall was the second consecutive month-on-month decline, with values down -0.5 per cent in April following a 2.8 per cent rise in values over the first quarter of the year.
Click here to read more.
BRISBANE IS OPENING UP FOR BUSINESS!
At a meeting in the REIQ offices in May, the Lord Mayor Graham Quirk shared some interesting facts about Brisbane and the time ahead.
South East QLD has some of the most sustained population growth over the last 20 years.
By 2031 we will need 40% more housing than in 2006.
This will be in infill sites not urban sprawl.
New city Plan to support growth.
By year 2021 there will be 170,000 employees in CBD alone.
By 2031 We will need 156,000 new homes.
443,000 new homes will be created.
Lowest Interest rate and best time to buy for 50 years.
New Plan will focus on:
Transport Hubs.
Regional Business Centres – Chermside/Cleveland/Wynnum/Cannon Hill.
Reduced time for applications, therefore saving time and money.
Top Performing Suburbs in Brisbane
Fastest Growing Suburbs in Brisbane – Houses

Rank #

Suburb

Median Price $$

Trend + %

1

Wilston

$863,000

+27%

2

Chelmer

$921,000

+21%

3

Nundah

$500,000

+17%

4

Ascot

$965,000

+15%

5

Rocklea

$267,000

+11%
Fastest Growing Suburbs in Brisbane – Units

Rank #

Suburb

Median Price $$

Trend + %

1

Bellara

$264,000

+126%

2

Newstead

$670,000

+25%

3

Albion

$515,000

+21%

4

Kangaroo Pt

$515,000

+17%

5

Bulimba

$585,000

+14%